Positive Affirmations for Creativity and Growth
Positive Affirmations for Creativity and Growth
Affirmations from our CCA community.
Incorporating positive self-affirmations whenever you can, carving out moments for mindfulness, and taking intentional pauses can relieve stress and help us reset and prioritize.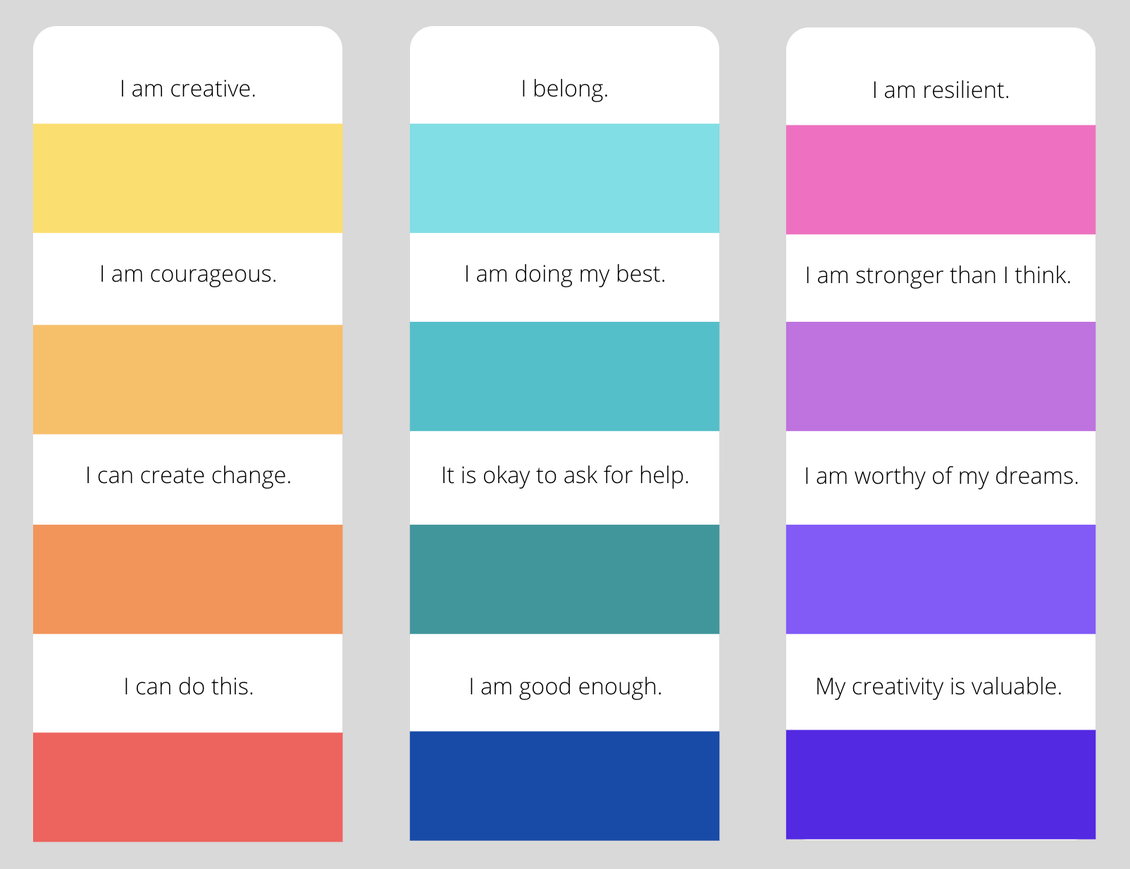 ---
Select words of encouragement and thoughts on making art that matters by our incoming class for each other and the CCA community.
The biggest achievement in my life is knowing who I am. I like me and I like what I do.
Be excited to work together and meet new people! That takes you a long way! Find that enjoyment in the little things.
Don't be afraid of critique. It either helps you fix your work or practice your debate skills.
Art doesn't have to be perfect, it just has to be yours.
Art is a beautiful thing and so versatile. It's important to know the affects art has on people and the various perspectives that can be told.
I hope that all of the students/staff at CCA can freely speak out through their words, art, and personal expressions the thoughts and feelings that they contain on the inside. And as one voice we can be an outlet for an acknowledgment that we all exist and that we exist as equals who have a right to be who we are.
Art is not a talent, but a skill. Through observation, perseverance and patience, you can and will make progress with your art.
We all start somewhere! Please believe in yourself and know that you are amazing and talented! Be patient with yourself.
No one has your brain. They don't see all the artistic mistakes you see. They're just seeing the art. (this helped me a lot because I used to get so upset over minor mistakes!)
Creativity is vulnerability. The more we have the better.
Let your imagination soar and don't be afraid to let your art come deep from your heart.