CCA is committed to the intellectual, creative, and holistic development of all students. The college monitors student outcomes in an effort to obtain a full understanding of how well students' academic and social experiences prepare them for the opportunities and challenges that lie ahead.
CCA is always exploring student achievement, making information and data related to student life and learning transparent and available to the college community. Key elements to understanding student achievement include retention and graduation rates, but also job placement data, engagement survey findings, and learning assessments.
For an in-depth look at the national surveys and data, select one of the cards in the sidebar.
---
---
---
Alumni Employed Within a Year (2019)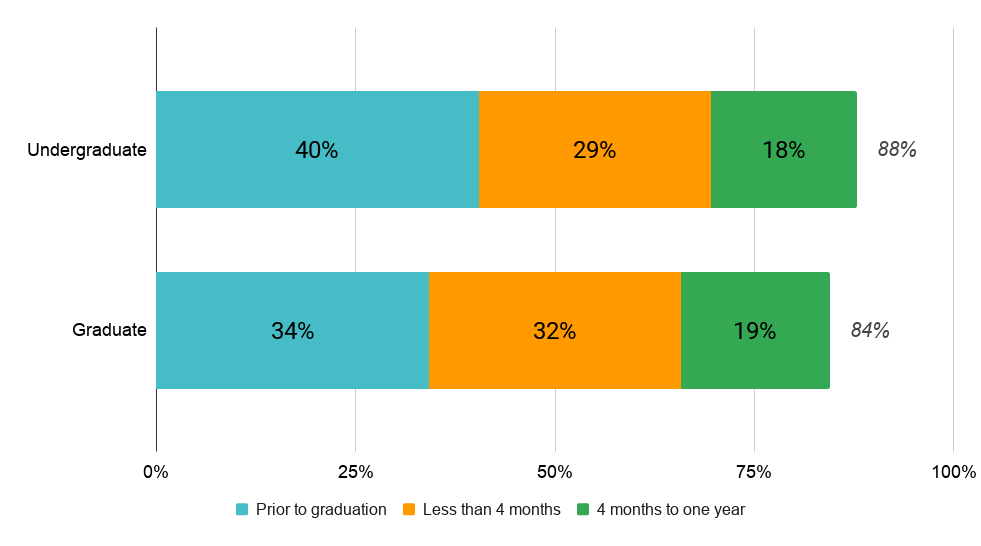 *Does not include alumni who did not search for employment, such as those who pursued further education.
Source: 2019 CCA Alumni Survey
---