Curricular Development Grant
Curricular Development Grant
The Curricular Development Grant supports significant, strategic, and impactful projects that develop and/or enhance curriculum and pedagogical approaches to address learning priorities. The total grant budget will be $20k annually.
All grant proposals must have a divisional sponsor. This ensures proposals have adequate support to succeed and are vetted for strategic impact. In general, two awards of up to $10k will be made annually; each division can sponsor one project for up to $10k in funding. Programs may partner with another division/divisions to sponsor a second proposal. Selected proposals will be funded for the full proposed amount. Proposal applications are due in March and awards will be announced in early May.
Proposals are reviewed by the Curriculum Committee and ranked based on a clear scoring system that will be provided to all in advance. Projects cannot be partially funded. The Curriculum Committee provides its ranked list to the provost who reviews the proposals and rankings to make a final decision. The Curriculum Committee will also provide constructive feedback for each proposal.
Each proposal will designate a ranked faculty liaison to Academic Affairs for the duration of the project; the liaison role is a service opportunity. The liaison will provide brief, regular updates to the provost during the grant and produce a brief summary report at the conclusion of the grant cycle. There may also be a presentation of the projects following the conclusion of the grant cycle.
Curriculum Grants are currently suspended (since spring 2020).

Preview the Curricular Development Grant questions and criteria HERE.
Contact Daniel Thomas, Program Manager, Academic Affairs (danielthomas@cca.edu) or Dominick Tracy, Associate Provost (dtracy@cca.edu) for additional information regarding the curricular development grant and the proposal process.
---
Proposals should explicitly align with at least one of the following strategic priorities (subject to annual updating):
Sustainability

Example: Researching and developing a plan to move towards zero waste in a program's studio classes and developing a template that other programs could follow to do the same.

Diversity and Inclusion

Example: Identifying and developing curricular areas where more diverse perspectives need to be included to provide students with a more comprehensive and inclusive view of the discipline. Providing training and materials that help faculty to incorporate such contributions.

Unified Campus

Example: Developing the concept of "neighborhood" course offerings and training faculty in the use of tools/methods in adjacent practices to promote interdisciplinary approaches.

Multilingual Learning Success

Example: Training instructors to revise courses using universal design principles and new materials/approaches that promote successful learning for multilingual learners.
Proposals may seek funding for activities such as retreats to revise curriculum and/or develop new course modules and materials, pedagogy trainings, site visits, consulting, learning ways to leverage new technologies, workshops, and attending conferences as well as for things like subscriptions or memberships. Lead faculty proposers may receive up to 10% each of the overall proposal budget as a stipend for their work.
Proposals will provide a detailed budget accounting for all expenditures; divisions or other entities may choose to provide additional funding that can be noted in the budget.
In addition to the priority areas identified above, proposals are asked to articulate:
Connections to strategic goals (see CCA Strategic Plan, the Academic Pathways report, divisional deans goals, and/or provost's goals);
Evidence of the need for the proposed initiative;
A vision of the initiative's impact on students and their learning;
A definition of project success and a plan to assess it;
An accounting of the initiative's lasting impact and ability to serve as an exemplar/pilot for broader change if applicable;
An explanation of how the initiative aligns with successful practices or builds on other models of good practice; and
If applicable, ways the initiative addresses the needs of a broad range of students.
Ideally, work would begin as soon as practical following the awarding of the grant to build on momentum achieved in the proposal process; and initiatives should be complete-able by the end of the subsequent academic year.
Decolonial School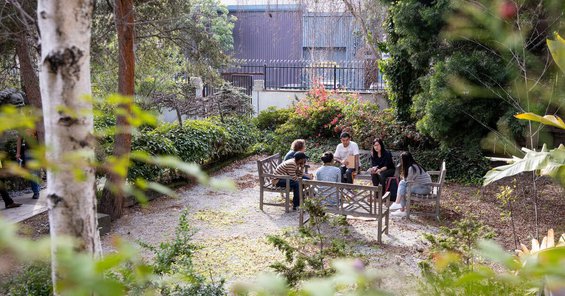 Decolonial School is a 3 year proposal to develop a new curricular model—a third space of knowledge, research, and production within art and design education. The first space of knowledge is acknowledgement of the land on which our institution sits. The second is the institution itself and its interdisciplinary approach to art and design research and making. The third space foregrounds Indigenous ontology and axiology; ethnophilosophy. The goal is to develop faculty resources to educate ourselves, and to make the first steps in revising and restructuring our syllabi to reflect these new ways of organizing knowledge, time, practice and methodologies for meeting learning outcomes in the classroom. In year one, professors Shylah Pacheco Hamilton, Juan Carlos Rodriguez Rivera, Rachel Berger, Rebekah Edwards, and Susanne Cockrell led six faculty seminars in person or virtually in providing an understanding of decolonial instructional concepts and teaching processes by developing, implementing, and evaluating cross-divisional curricular research materials. For more information, visit the Decolonial School website.
Universal Design Curricular Initiative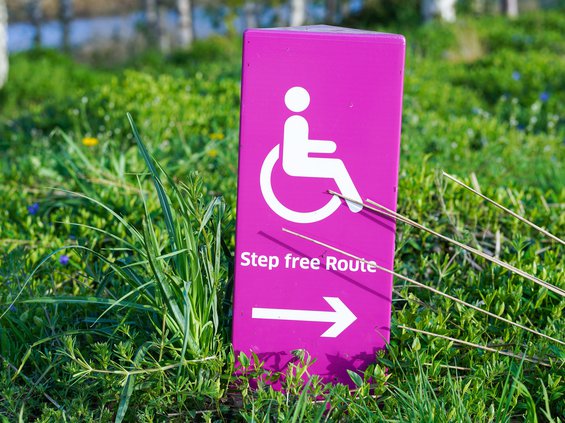 The overarching goal of the Universal Design Curricular Initiative is to first sensitize the faculty and students to the curricular opportunities to bring Universal Design concepts to the forefront of their courses/coursework and two, to imbed new design exercises and new pedagogical approaches to teaching Universal Design within the curriculum of Interior Design. Programming included a week-long visit from Cynthia Liebrock to speak with students and CCA community, as well as a panel discussion hosted through the Architecture Lecture Series called "U+ME Inclusive Discourses and Integrated Embodiment." The three panelists, Chris Downey, Rich Mahoney, and Stuart James (at right), participated in a discussion with Katherine Lambert, lead organizer of the Universal Design Curricular Initiative.