>> Got a question?
Posted September 16, 2021, 12:57 PM
Updated December 8, 2021, 2:19 PM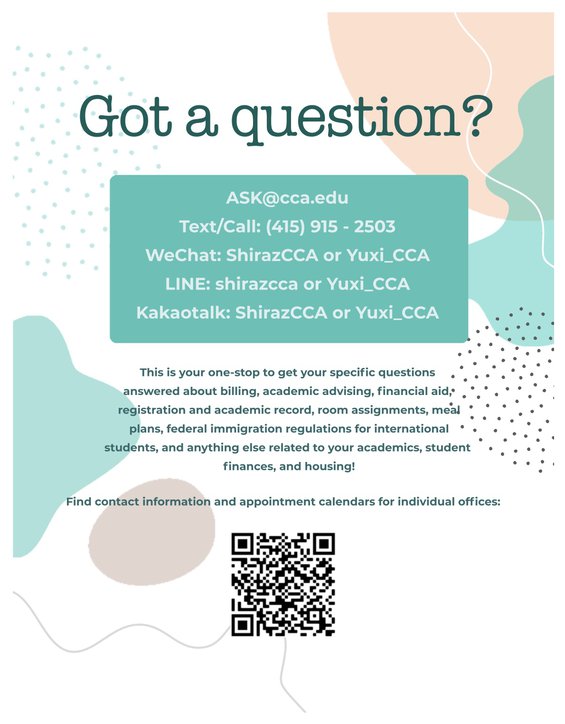 ASK@cca.edu is your one-stop to get your specific questions answered about billing, academic advising, financial aid, registration and academic records, room assignments, meal plans, federal immigration regulations for international students, and anything else related to your academics, student finances, and housing!
Contact Us:

Email: ask@cca.edu
Text/Call: 415.915.2503
WeChat: ShirazCCA or Yuxi_CCA
LINE: shirazcca or Yuxi_CCA
Kakaotalk: ShirazCCA or Yuxi_CCA
Find contact information and appointment calendars for individual offices on the Portal.

Questions? Please contact ask@cca.edu.