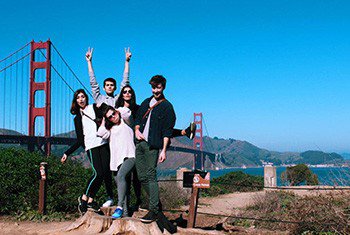 Prepare yourself prior to arriving for orientation by reviewing the location of the campus where your orientation is scheduled.
Be sure to carefully review the directions.
(While only approximately 10 miles apart, the Bay Bridge, which joins Oakland and San Francisco, can cause a delay in your arrival time if you have to unexpectedly cross it.)
Overnight accommodations are plentiful in the Bay Area; however, to get the best deal we advise you book ahead.
Collegewide Resources
Collectively, the following sections offer a significant overview of the college and what students need familiarize themselves with in order to get the most from orientation.
Contact a Department
Visit the CCA Portal to learn about the many offices and departments at the college.
Getting to CCA
Bay Area Transportation