Graduate Student Alliance (GSA)
Graduate Student Alliance (GSA)
The Graduate Student Alliance (GSA) at CCA is an association founded to connect graduate students from all programs at CCA. GSA organizes and leads graduate student events such as the New Graduate Student Orientation, monthly mixers and semester capstone events, and the All Grad Prom in the spring. Behind the scenes we act as liaison between the graduate student community and the Board of Trustees, president, and other members of the college community.
We believe student voices fuel CCA's efforts and direct the college's focus at every stage of activity.
Chloe Kwiatkowski (MA in Visual and Critical Studies + MA in Curatorial Practice)
Daniel Thomas (MA in Visual and Critical Studies)
Hannah Waiters (MA in Visual and Critical Studies + MFA in Fine Arts)
GSA's mission is to champion on behalf of all graduate students and create opportunities for community, cross-pollination and collaboration.
Goals:
Sponsor events or initiatives proposed and executed by graduate students that foster community, discourse, and entertainment across departments
Provide convenient venues for open communication among students, faculty, and administration
Maintain and publish an annual survey that records student opinions about classroom, facilities, department, and campus-wide issues
Advocate for students on issues from greater diversity in the curriculum to greater accessibility of campus facilities
(Note: Neither membership application nor fees are required to join.)
---
Apply for a Community Micro-Grant
Micro-Grants are a way to spark ideas and community activity within the graduate student community. Micro-Grants range from $50 to $150, and will be awarded to those proposals that demonstrate the greatest impact for the overall CCA grad community.
In the past, Micro-Grants have covered campus events, field trips, creating an on-campus garden, purchasing the Hooper basketball hoop, and a variety of other ideas. They also allow graduate students to host a workshop (think screen-print socials and a bicycle maintenance workshop).
Consider in your proposal:
Budget: GSA has a limited set amount of funds. Try pitching a great idea that requires a smaller portion of funding. Micro-grants are up to $150 and workshop grants are issued at $100.
Reach: GSA-sponsored community events should appeal to students across all disciplines.
Creativity: Bring fresh and engaging ideas
Interested? To kickstart the process and obtain a link for the application, email gsa@cca.edu
---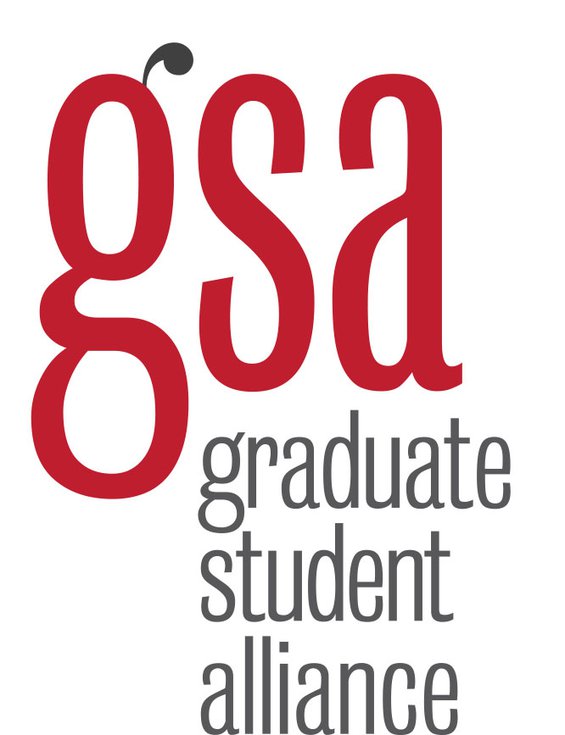 GSA is made up of two co-director positions. These positions are perfect for individuals who enjoy communicating, advocating for others, planning events, networking, and reporting.
Active leaders have the greatest accessibility to all students, faculty, and administrators.
GSA directors play a significant role in involving others in the student life experience. The two selected directors should plan to work closely together on all aspects of the one-year and receive leadership fellowship.
The position tenure begins at the start of the spring semester and is completed at the end of the fall semester. The position's responsibilities average 16-18 hours per month.
These positions are available to first-year graduate students or continuing second-year dual-degree students on a three year track, as they will not interfere with your final thesis semester.
(Note: Active GSA members receive priority consideration for leadership positions.)
Criteria:
A student must be a returning, full-time student, as well as remain in satisfactory academic and disciplinary standing through the spring semester.
Students must meet the following criteria:
Good academic standing, with a minimum 2.5 GPA
Ability to work effectively with a diverse group of team members, students, and parents
Desire to learn about all aspects of the college life, from academic studies to policy and procedures
Demonstrated record of flexibility, responsibility, and willingness to assist others.
For more information email gsa@cca.edu.
---
GSA Directors are required to participate in graduate new student orientation and monthly meetings for the academic year.
You will:
demonstrate your understanding of growth in leadership style
understand the role students play in the operation of the college
understand shared governance by participation in committees, events, and programs
serve as mentors to new GSA Directors
engage in thoughtful discussion and dialogue about priorities, initiatives and programs that impact the student community
coordinate events, initiatives and programs that have a positive impact on the student community
role model what it means to be a creative citizen
Skills you will experience according to the 2016 PayScale Workforce-Skills Preparedness Report:
Critical thinking/problem solving
Communication
Leadership
Interpersonal skills/teamwork
Curiosity