Construction Notice: 188 Hooper
Construction Notice: 188 Hooper
Posted August 17, 2018, 3:58 PM
Updated September 20, 2018, 3:10 PM
Construction work for the new student residences at 188 Hooper Street (Hooper 2 and 3) begins Tuesday, August 7, 2018.
Please read below for information on what the construction is for, what to expect, and a construction schedule. This and further updates will be posted on portal.cca.edu/campus/planning.
WHAT: Student housing is a key piece of CCA's unification initiative and transformation into a more residential model of education. Our next big step is building a new on-campus student residence on the corner of Hooper and 8th street that will replace the current 188 Hooper building (Hooper 2 and 3). The five-story (133,634 gsf) building designed by Stanley Saitowitz | Natoma Architects, will provide housing for 500 first and second year students. The building will feature:
A ground floor restaurant with meal plan for residents
160 indoor bike parking spaces, solar hot water and photovoltaic power from roof panels
New landscaping and improvements to sidewalks and streets to be more pedestrian friendly
The college's MFA Fine Arts studios have been located to the American Industrial Center in the Dogpatch for the next five years. Read about the studios/neighborhood and the exciting opportunities this presents for the program here.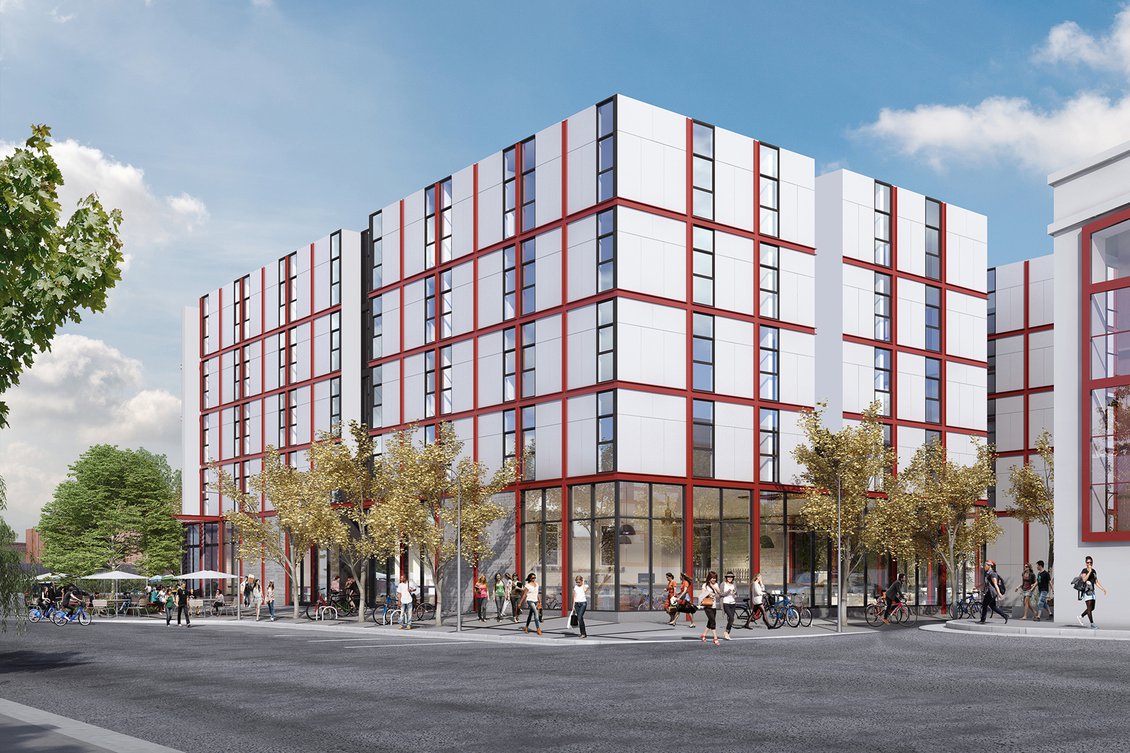 WHAT TO EXPECT: 184 Hooper Street (Hooper 1)—which houses the MFA Design Studios, Grad offices, and GC classrooms—will remain intact and fully operational during the neighboring project timeframe. Folks using the building can expect construction workers entering/leaving, periods of construction noise, some construction near the entry gate, and occasional disruptions to utilities. We are working to complete the noiser aspects of the project in August to minimize impact this may have on classes/work during the academic year.
CONSTRUCTION SCHEDULE AND IMPACT
(all dates and times are subject to change):
Week of August 7: preparation for demo/re-routing of utilities
September 6: fence placed around demolition site 188 Hooper (Hooper 2 and 3); Designated Smoking Area relocated across the street adjacent to CCA's main academic building
September 10 - September 28: expected heavy demolition work at 188 Hooper (Hooper 2 and 3) with loud noise and workers on-site
November 2018: expected end of all demolition work at 188 Hooper (Hooper 2 and 3)
January 2019: expected start of construction of new student housing facility
August 2020: target date for student move-in to new student housing facility
QUESTIONS AND INFORMATION:
Regular updates will be sent out via email, posted on the CCA new campus portal, and posted on-site.
Please send any questions regarding construction to facilities at facilities@cca.edu.
Please send any questions regarding campus unification to campusplanning@cca.edu.