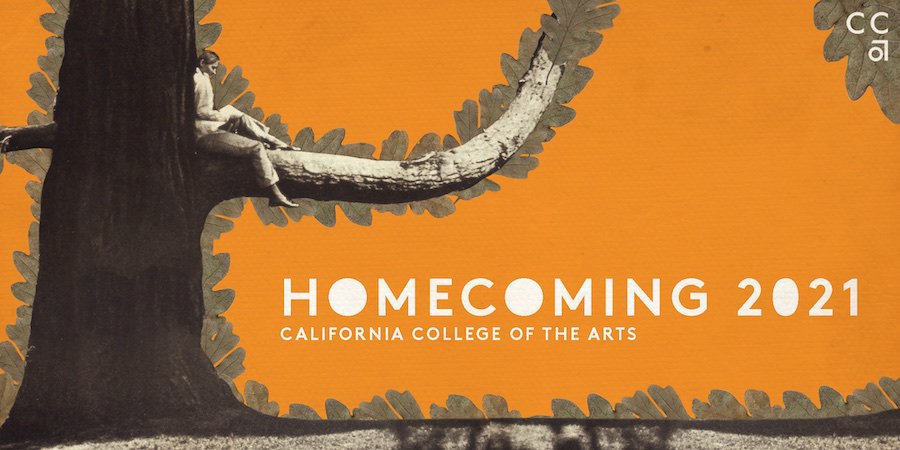 HOMECOMING 2021
Saturday, November 20, 2021
11AM-5PM
Oakland campus
Return to campus with us to celebrate our history, culture, and community with a day of festivities. Enjoy food, live music, and open studios in addition to shopping handmade goods from alumni, students, faculty, and staff from the Holiday Fair.
Be sure to stay for the After-Party! To celebrate CCA's 100 years on the Oakland campus the Oakland Campus Legacy Committee will launch the Legacy Print Project. In collaboration with alum and faculty emeritus Thomas Wojak and ten faculty artists, we're producing an edition of ten prints, each one representing a decade of CCA on the Oakland campus. This special exhibition will feature the first three prints alongside ephemera from the CCA/C archives. Prints go on sale soon and all proceeds benefit Oakland Campus Legacy programming.
Welcome back to CCA and we look forward to being together again!
11AM - 4PM Homecoming Festivities
Holiday Fair on the main thoroughfare
Food Trucks at Macky Lawn
Student showcases in Ceramics and Jewelry & Metal Arts
Sculpture Mobile Collab: Bring an object or artwork to build and balance into a collective whole, or assemble something that day. Materials will be provided.
Water based Monotype Workshop with faculty emeritus Thomas Wojak (MFA Printmaking 1992) 11AM-3PM
The Delta Wires featuring alum Ernie Pinata on Martinez Patio at 12:15PM
Metal Casting Demo with program chair Curtis Arima (BFA Individualized Studies 1998) at 2:30PM

3 - 5PM Homecoming After-Party + Legacy Print Project Launch
Join the Oakland Campus Legacy Committee at a special opening reception for A Garden Campus, exhibiting rarely seen ephemera from the CCA/C archives and the launch of the Legacy Print Project in the Isabelle Percy West Gallery.
Register for your free ticket on Eventbrite.
For everyone's safety and comfortability, kindly note that all event attendees who are eligible to be vaccinated against COVID-19 will be required to present proof of vaccination upon arrival and to wear masks at all times unless actively eating or drinking. We ask that guests register for free tickets prior to arriving for this event.
Homecoming is presented by the Alumni Association, Student Life, and the Oakland Campus Legacy Committee.
Design by Dylan Spangler (BFA Graphic Design 2022)
---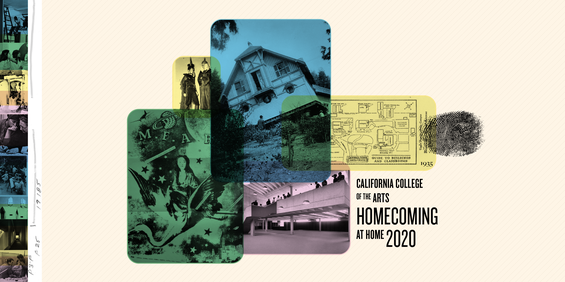 Homecoming at Home 2020
Curated from the college's archive of images, ephemera, and oral histories, and featuring new conversations with leaders in our community, CCA's 2020 Homecoming at Home was a series of virtual exhibitions and podcasts celebrating and exploring CCA's unique history and culture. Meet us in the archives!