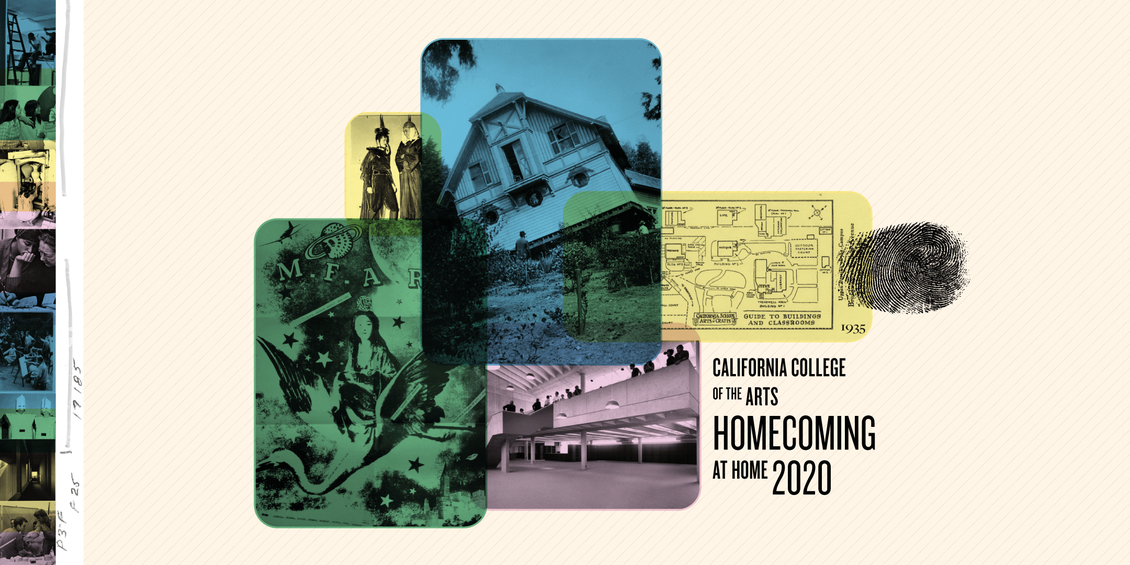 We've been home since March, and will be for the foreseeable future. It's been weird, it's been hard, but it's also given us new space to explore and reflect. The Alumni Association has taken this time to ask, how has CCA created a home for so many of us over its 113 year history? What has changed over those years and what has endured?
While we cannot come back to campus this year, let's take this time to look back, to tell stories, and to rediscover CCA.
Curated from the college's archive of images, ephemera, and oral histories, and featuring new conversations with leaders in our community, Homecoming at Home is a series of virtual exhibitions and podcasts celebrating and exploring CCA's unique history and culture.
Meet us in the archives!

Design by Heidi Reifenstein (BFA Graphic Design 2009)
---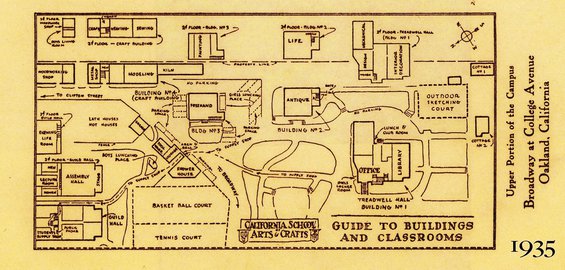 We begin looking back at the places CCA has called home throughout our 113 year history and exploring the college's branding and graphic presence alongside posters and publications by the college community throughout each decade.
---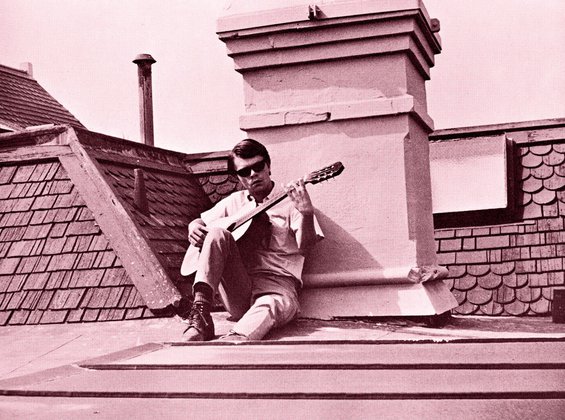 We explore CCA (or CCAC), 25, 50, and 100 years ago. Marking these places in time, we look back at the campus life and the studio culture that have made the college special to generations of artists and designers. From the foundations and enduring importance of craft, to the Futura balls, to visitors like Bob Dylan, we remember what makes us unique and share the oral histories of community members telling stories from their experiences at CCA.
---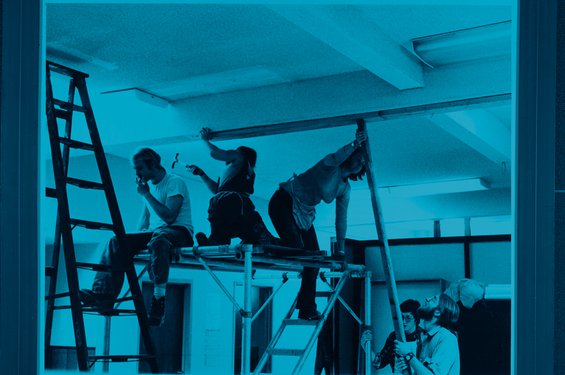 We celebrate 100 cumulative years of architecture at CCA with Interior Design, BArch, and MArch programs turning 50, 35, and 15 respectively. Founding Director of Architecture David Meckel and Interior Design Faculty Emeritus Hank Dunlop will catch up with alumni to tell stories from those early days.
---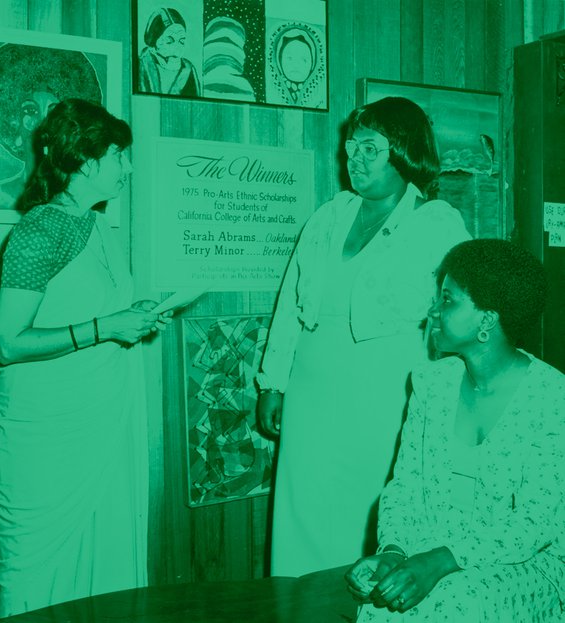 We celebrate the 50th anniversary of the CCA's Critical Ethnic Studies program, which is the only dedicated program of its kind at an arts and design college in the United States, and look back at the complex history of this vital program and diversity at the college. Critical Ethnic Studies faculty will be joined by community members active during those foundational years to tell stories and have critical conversations about our institution's history.