CCA@CCA Archive | Spring 2023
CCA@CCA Archive | Spring 2023
CCA@CCA Belonging Symposium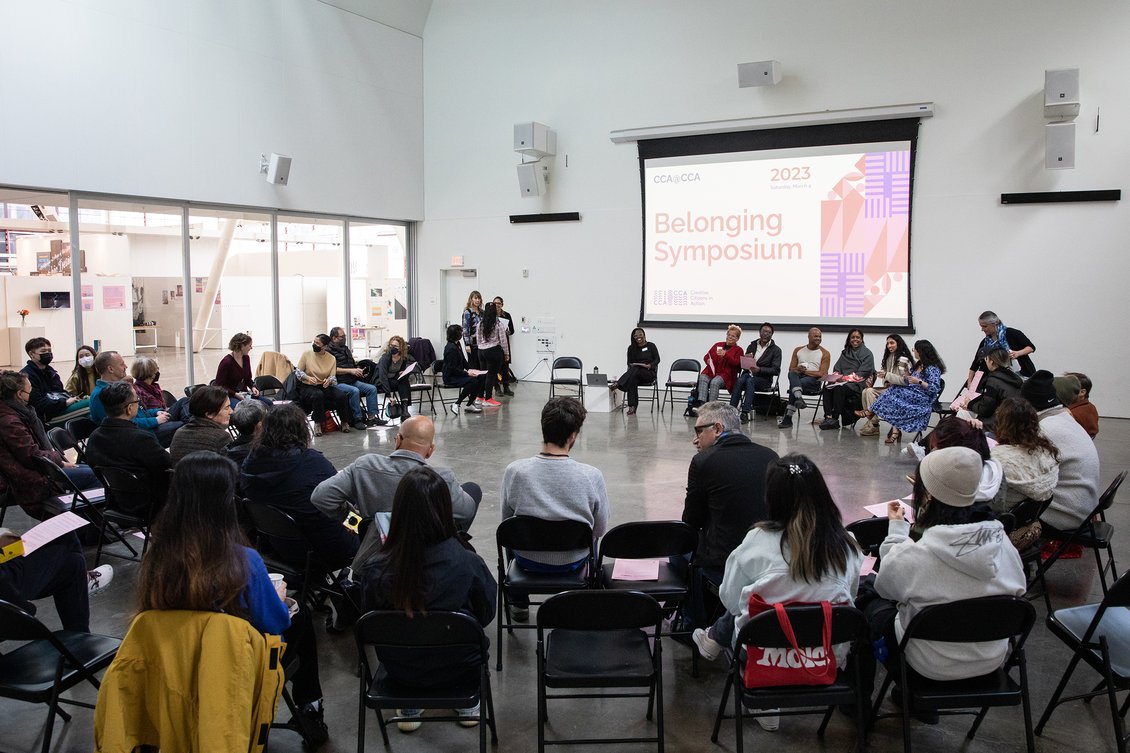 Organized by 2023 CCA@CCA Faculty Coordinator Julia Grinkrug (Adjunct II, Architecture) in partnership with Shalini Agrawal (Associate Professor, Critical Ethnic Studies).
The CCA@CCA Belonging Symposium was an afternoon of participatory workshops, conversations and activations that explored the various dimensions of Belonging, unpacking its manyfold perspectives, premises and tensions. The goal of this symposium was to set in motion a reciprocal and generative dialogue among the members of CCA community about the conditions for belonging as a space of safety, care and virtuous mutualism.
The symposium was a compendium of faculty and student-led activities that reflected a diversity of creative practices and critical pedagogies, highlighting those who are already doing deep work on Belonging among the CCA faculty, students and staff. Seeing Belonging as a foundational pillar for the community's wellbeing, this symposium sought to build common ground for Belonging as an inherently embodied experience moving between comfort and discomfort. Belonging is not about consensus but about holding space and embracing the spectrum of perspectives. 
The Symposium kicked off with a Conversation About Belonging featuring Vice President of DEIB Tricia Brand and 2022 Creative Citizenship Fellow Christine Wong Yap (view a recording of this conversation below or on YouTube).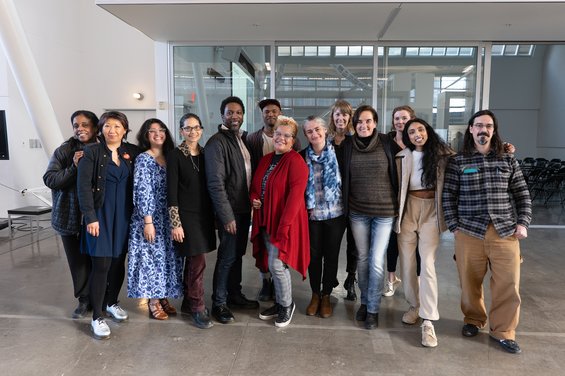 The conversation was followed by A Faculty Panel on Belonging featuring Faith Adiele, Genevieve Hyacinthe, Steve Jones, Ana Llorente, and Michael Washington, and then parallel workshops led by faculty Faith Adiele, Genevieve Hyacinthe, Steve Jones, and Michael Washington. After the symposium, guests were encouraged to attend an interactive tabling session from 4 to 4:30pm, featuring work by faculty Ana Llorente, Stephanie Sherman, and guest artist Maureen Burdock, and view interactive installations curated by CCA@CCA Student Fellows Shreya Shankar (MArch '23) and Layla Namak (MArch '25).