Large-scale Nave Installations
Large-scale Nave Installations
All CCA students are invited to submit proposals for site specific and/or large-scale installation work for the main Nave during The Materiality of Resistance Symposium. Selected proposals will receive up to $500 in materials and installation support. APPLY NOW! Deadline: February 5, 2024.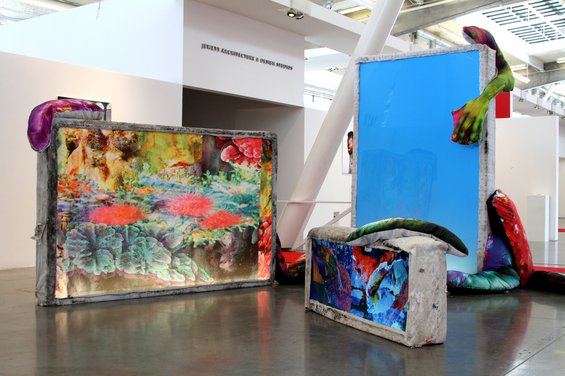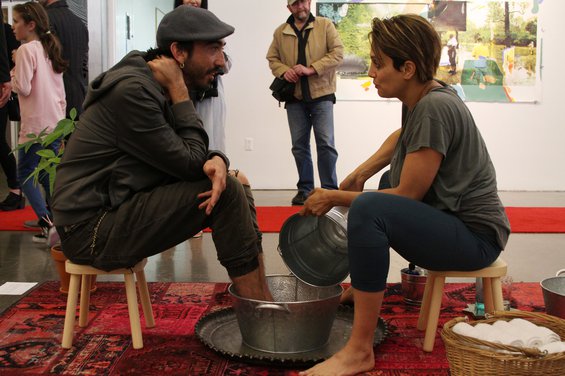 OPEN CALL
The Creative Citizens in Action initiative (CCA@CCA) is sponsoring a weeklong series of installations, workshops, and teach-ins that will take place in parallel to The Materiality of Resistance Symposium between March 4-8, 2024. Hosted by the History of Art and Visual Culture (HAVC) program at CCA, The Materiality of Resistance Symposium will convene writers, artists, designers, curators, and archivists from around the U.S. to consider historical and contemporary stories where the materiality of making contributes to socio-cultural change.
Up to 5 installations will be selected, and will be eligible for up to $500 each in materials and installation support. Work must respond to the theme of The Materiality of Resistance (please see description here). Work may be freestanding, site-specific, workshop based, or performative; if proposals are for performance work, the work should have a physical presence in the Nave throughout the Symposium week (i.e. props, sets, or other evidence of the performance must remain on view March 4-8). The project does not have to exist physically yet, but we do need to see a sketch, drawing, or rendering within your proposal. Collaborative and interdisciplinary projects that branch across majors and disciplines are encouraged.
Applicants may be contacted for additional information during the course of the application review process in order to ensure feasibility and project success. All projects will be professionally documented, and images will be shared with participating artists. Please read the FAQ before applying.
Funds cannot be used to reimburse for work that has already been fabricated, but it is acceptable to apply for funds to enlarge or modify an existing work, project, or model. Students will be required to sign an exhibition agreement before obtaining funds, and must be available to install their work on March 4-5, 2024. For additional questions, please e-mail exhibitions@cca.edu.
Schedule:
Application Deadline: February 5
Installation March 4-5
Exhibition during Symposium: March 6-8
Deinstallation: March 8th, 3-5pm