Free Shuttle to and from BART
The Mission Bay Shuttle "CCA ROUTE" is currently in service and will remain in service, until otherwise noted.
CCA partners with Mission Bay TMA to provide the CCA/Adobe Route, which provides direct shuttle service to CCA during peak commute hours, Monday through Friday.
Pick-up and drop-off locations:
Route and Schedule:
Download Double Map to your smart phone for real time departure and arrival information (links below)
Mission Bay Shuttle Schedule CCA/Adobe Route
Look for CCA/Adobe sign on the shuttle door
Service Dates:
With the exception of observed holidays, the Mission Bay Shuttle runs year round. Please check their website for holiday service information.
Anyone can ride the Mission Bay Shuttle system, and there are several routes servicing the Mission Bay Neighborhood, that you might want to check out. Some CCA staff take Casual carpool in from the East Bay (which only drops off in the Financial District) but then catch the Mission Bay Shuttle (Caltrain Route) to get closer to CCA. Check out the Commute testimonials to learn more.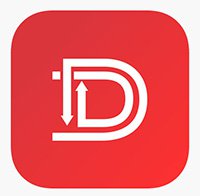 ---
What else you need to know:
The shuttle is FREE to all CCA Staff, Faculty and Students
Service hours: Monday-Friday during peak commute hours, 7:20 a.m. to 10 a.m. and 3:30 p.m. to 7 p.m.
For the current routes and timetables, please visit Mission Bay TMA
Shuttles run approximately every 20 minutes, but are subject to delays due to construction and traffic use the App to view GPS location
Shuttle capacity is 30 passengers seated (+ additional room for standing)
Bike racks are available
There is no under shuttle storage for large items
There is no service on weekends or Holidays
Questions and Lost & Found: The best way to reach the Mission Bay TMA is by email.

---