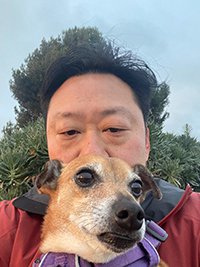 Mission Bay Shuttle and Carpool & Ride Share with Charles Chun (Educational Technology Services)
Commutes from Emeryville
Casual Carpool + Mission Bay Shuttle (from Financial District)
"I take casual carpool as a passenger and pay $1 to the driver as a courtesy, but it is not required.  Some pickup locations may take longer to get the required 2 passengers for the HOV lane. From the casual carpool dropoff location in downtown SF (405 Howard Street), you have several options such as: using the Lyft Baywheels bikeshare, getting on the 10 Townsend Muni bus at 2nd Street and Howard (exit Rhode Island & 15th St), walking 2 miles to CCA, or taking the free Mission Bay Shuttle.
Two of the Mission Bay Shuttle Transbay-Caltrain shuttle stops are within 1-2 blocks of the casual carpool dropoff.  I can get on at the Transbay stop (181 Fremont) or the 500 Howard stop. The shuttles run about every 20 minutes. I exit the shuttle at the Long Bridge @ El Dorado stop near the China Basin.  There is a small dog park at this stop, so you can look at the dogs playing there. From this dog park, it is a 0.6-mile walk to CCA. My total commute time using casual carpool and the Mission Bay Shuttle is approximately 1 hour, but I don't have to deal with driving in rush hour or finding parking."
Cost: $1.00 (Casual Carpool)

Public Transit and Mission Bay Shuttle with Cristalle Irons (Facilities/Operations)
Commutes from Oakland - Rockridge

I take BART from Rockridge Station and catch the Mission Bay Shuttle (it's FREE99!) which is a short 1 block walk from Civic Center Station. This service can be delayed at times due to heavy traffic, but it's direct to CCA, quicker and more comfy than Muni. I also take advantage of the Pre-tax commuter benefits to cover the cost of BART.
Cost: $9.30 (BART, RT)
---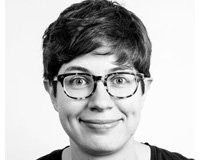 Public Transit and Biking with Rachel Berger (Graphic Design)
Commutes from Oakland
Ford GoBike + Bart
"For years, I've commuted to CCA's San Francisco campus from my home in Oakland by bringing a bicycle on BART. I find that it's the fastest, most reliable way to get where I need to go. I also love having a bike to get around SF during the day. Unfortunately, over the years, I've had a wheel and two bicycles stolen, as well as flat tires, a busted lock, and unreliable lights. I finally decided to try BikeShare. So far, it's been awesome. I no longer have to bring a bike on BART, and there's a bike station within a block of wherever I am and wherever I need to go."

Cost: $7.30 (BART RT)
+ $13.00 per month for Ford GoBike membership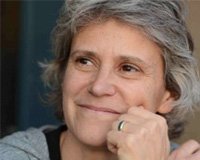 Carpool & Ride Share with Mara Hancock (ETS)
Commutes from Berkeley
Casual Carpool
"Due to my fluctuating schedule, I find it challenging to coordinate a daily set carpool with colleagues, so I frequently pick-up riders from a casual carpool stop close to my house. I drop riders off downtown SF at the designated location then head to CCA. Door to door it takes me 35 minutes. I find it convenient, affordable and I often meet interesting people. I look forward to also trying Scoop in the near future."

Cost: $2.50 (toll) + gas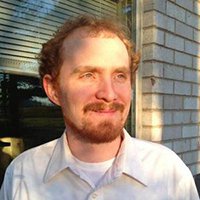 Carpool & Ride Share with Eric Phetteplace (Libraries)
Commutes from East Bay
Scoop Carpool
"Scoop has been a very convenient means of carpooling to San Francisco. For just a little more cost than public transit, I get picked up at my door and dropped off right at 1111 8th street. The ride usually goes by pretty quick in the carpool lane and every driver I've met has been friendly, conscientious, and safe."

Cost $6 - $8 per trip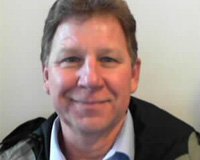 Public Transit and Mission Bay Shuttle with Michael Leuthold (Facilities)
Commutes from Walnut Creek
BART + MISSION BAY SHUTTLE
"The Mission Bay Shuttle has been a life saver. It's more affordable than driving, and has enabled me to take public transportation instead of driving along to work. It takes a little more than an hour each way (even from Walnut Creek) and has provided me with a more relaxing option to get to work."

Cost: $10.50 (BART, RT)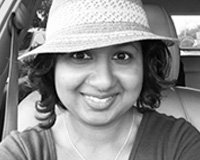 Public Transit and Carpool & Ride Share with Shiraz Chavan (Enrollment Services)
Commutes from South Bay
CCA Carpool or Caltrain (public transit)
"I enjoy carpooling with colleagues from the South Bay when possible, but my fluctuating travel schedule has made it challenging to develop a consistent commute solution. My commute, therefore, varies between carpooling which takes about an hour door to door or Caltrain from Sunnyvale station. When I take Caltrain I walk from the station to CCA which is only about a 15-minute walk. I look forward to working with Auxiliary Services on new carpool matching technology in the near future to increase the flexibility and options of carpooling with colleagues and others commuting to Mission Bay."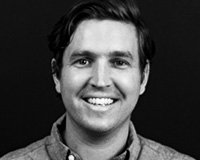 Public Transit and Biking with Aaron McKenzie (MDes Student)
Commutes from Oakland
Ford GoBike + BART
"There is a Ford GoBike station next to my home in Oakland, so I've taken to riding to MacArthur Bart Station, then grabbing another bike at Civic Center Bart Station. It has been a revelation in how I travel to the SF campus."

Cost: $7.30 (BART RT)
+ $13.00 per month for Ford GoBike membership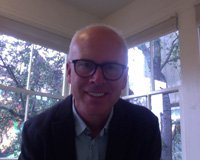 Tideline Ferry with Dominick Tracy (Academic Affairs)
Commutes from Emeryville
Tideline Ferry + Personal Bike
"I take the new Tideline Ferry service from the Berkeley Marina to Pier 1.5 by the Ferry Building about once or twice a week. The ride is 25 minutes across the Bay and I ride my bike to and from the ferry on both sides. The boat is really friendly and the beauty of the Bay is often surprising. It takes me 1 hour and 15 minutes door to door--and I figure I'm getting my exercise built in. I ride my bike along the Embarcadero to CCA in the mornings, staying by the water behind the baseball stadium and then along the canal by the houseboats in China Basin. Almost all of it is separated from cars and it's flat, so it's never very urban-intense."
Cost: $19.00 (Ferry RT)