Aaron Coleman Artist's Talk
Aaron Coleman Artist's Talk
+

Add to calendar
Wed, Nov 18 2020, 2PM - 3:30PM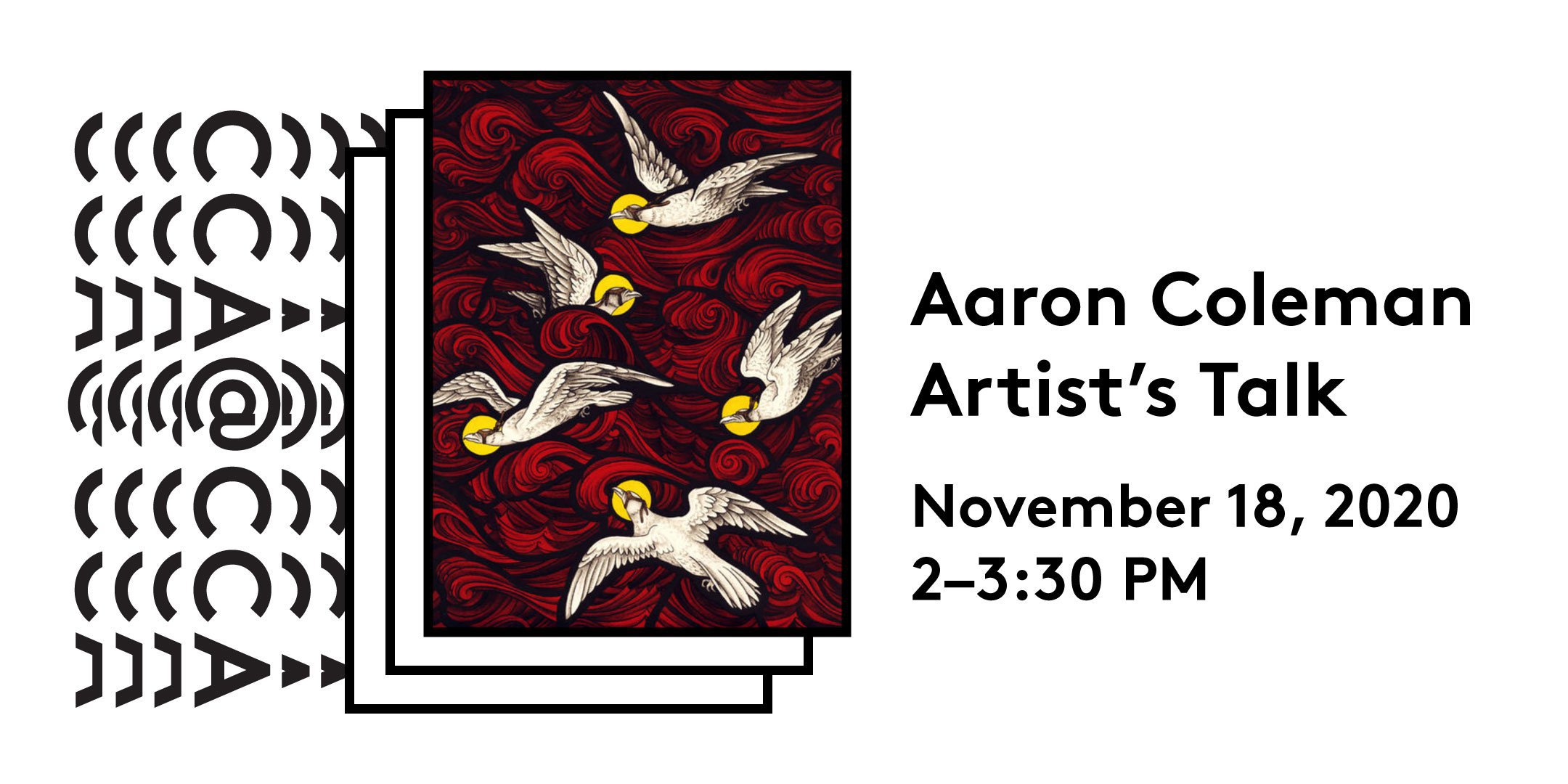 Organized by
Jaime Knight, Assistant Professor, Printmedia Program
Event description
Aaron Coleman's studio practice comprises an amalgam of creative processes and historical research. Coleman utilizes printmaking, painting, collage, sculpture, and installation to create works that address how mundane and seemingly anodyne artifacts embody the complex and pervasive history of race/racism and class/classicism in the United States. Employing a multi-media approach, Coleman reworks and re-contextualizes images and objects to foreground their interactions – both past and present – in this history. The objects (e.g., picket fences, coloring books, embroidery or pop-culture ephemera) are visually or physically juxtaposed with contrary or jarring images that release uncomfortable truths and suppressed stories which are both personal and political.
This event is presented by the BIPOC Virtual Open Print Studio.

Image: Aaron Coleman, Surrender of Reason, 2014. Lithograph, 12 x 16 inches.
Entry details
Free and open to the public.
CCA@CCA is committed to providing universal access to our events. Please contact exhibitions@cca.edu to request disability accommodations.