Comics in the City Lecture Series
Comics in the City Lecture Series
Event series
Fri, Jul 8 2022, 7PM - Fri, Jul 29 2022, 8:30PM
Timken Hall | 1111 8th Street, San Francisco, CA, 94107 View map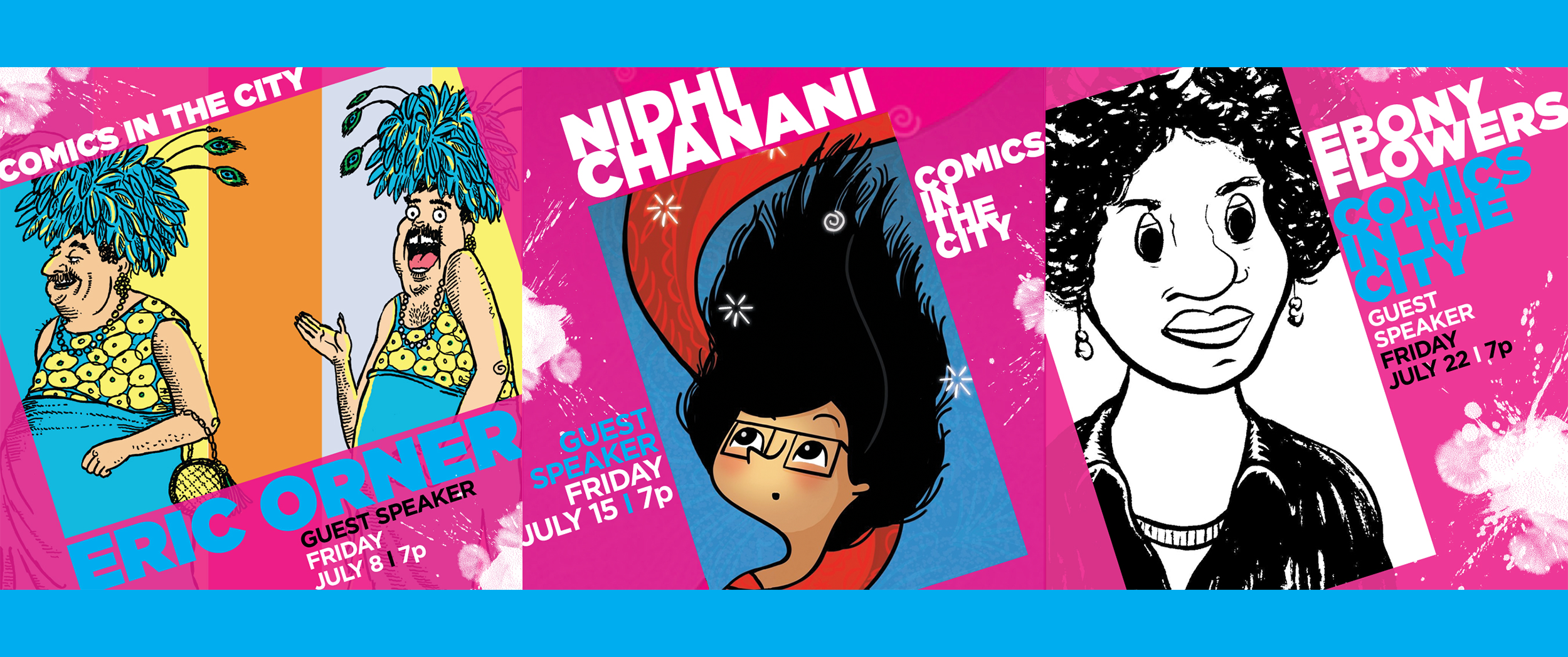 Organized by
MFA in Comics
Event description
Comics in the City is the acclaimed guest lecture series hosted by CCA's MFA in Comics during the program's summer intensive. On Friday evenings during July, three prominent artists come to campus for presentations and discussions about their work, as well as receptions afterward. Past artists include Alison Bechdel, Mike Mignola, Reina Telgemeier, Mariko Tamaki, and Keith Knight. 
These events are free and open to the public. They are then capped by the Graduate Readings that take place on the final Friday of the month, when our graduating students read from their thesis works. This reading is also free and open to the public and followed by a reception.
Entry details
All attendees must show proof of vaccination and wear a mask.