A Conversation with Meklit Hadero & Penelope Douglas: What does the true act of community investment look like?
A Conversation with Meklit Hadero & Penelope Douglas: What does the true act of community investment look like?
+

Add to calendar
Thu, Feb 25 2021, 6PM - 7PM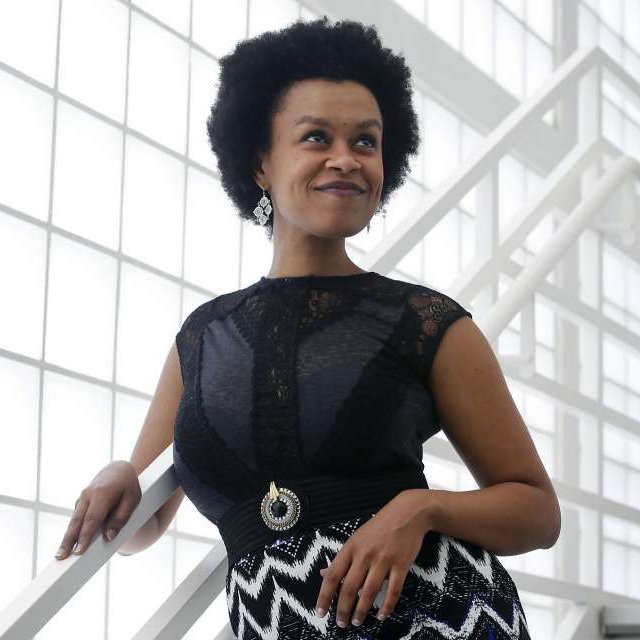 Organized by
Design Strategy MBA
Event description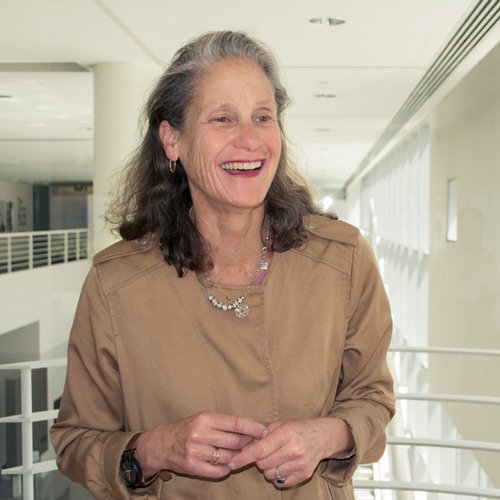 Lecture recording is now available for the CCA community for education purposes.

The Design Division at CCA welcomes Meklit Hadero and Penelope Douglas of Yerba Buena Center for the Arts as our fourth round of speakers in the 2021 Spring Design Lecture Series. These live lectures bring us together across time zones and disciplines as we meet leading designers, strategists, curators, and educators to speak about contemporary practice, enriching our community, discourse, and making.
Sara Fenske Bahat, Chair of the Design MBA program here at CCA, moderated a conversation with Meklit Hadero and Penelope Douglas of the Yerba Buena Center for the Arts.  Hadero, who runs programs for YBCA, describes the "interdisciplinary arts center" as a space "for people to come together to contemplate and activate the power of arts and culture" and as a space that "centers artists who work in service to their communities".  For her part, Douglas leads strategy for the center and is currently thinking through a "shared future model" and the "long arc" of change.  Fenske Bahat, who is the Board Chair of YBCA, guided the conversation around the implications of "sustaining art and cultural ecosystems".
Throughout the talk, all three women share stories about the perennial questions that drove their explorations and eventually their deep engagement with YBCA.  Fenske Bahat touches on questions like "What is freedom?" and "Can we design for it?".  Douglas investigates "the value of our labor" and ultimately, the question, "Why work?".  Hadero, who in "one sphere" of her career has been a vocalist, composer and writer; and in another, an artist engaged in "arts and culture activism" examines questions like, "Who are we?", "Where are we going collectively?" and "How?".
To ground us a bit in the sort of artists and work that emerge from this comingling of questions, Hadero shares the story of "Post Mistress", Christy NaMee Ericksen, who "figured out how to run a very unique post office".  Located in Juneau, Alaska, Kindred Post hosts a gift shop and gathering space and as a community space, is considered a rights bearing citizen of its community.  Ericksen, a member of YBCA's 2020 Artist-led Giving Circle Cohort "began querying the fundamental question" of "How do we maintain the sense of belonging that community requires?".  If your interest is piqued, the Kindred Post website is worth an exploratory browse.
All of these questions find themselves at a 'visionary' crossroad, one that diverges into "radical partnerships" and new investment strategies in support of artist-led communities.  In that journey, Douglas imagines the YBCA as a "bustling marketplace" that engenders "community health and wellbeing" and "lifetime employment for artists".  Amplying the resonance artists create in the social change space, Hadero imagines that "the value that artists bring will be undeniable across sectors". Likewise, Fenske Bahat acknowledges that investing in artists is investing in transformational change.  Catch this talk for nuggets of insight and inspiration and to join this dynamic "community of practice". 
Authored by Sasha Charlemagne
Entry details
Please RSVP via Eventbrite for the webinar link