A Conversation with Meklit Hadero & Penelope Douglas: What does the true act of community investment look like?
A Conversation with Meklit Hadero & Penelope Douglas: What does the true act of community investment look like?
+

Add to calendar
Thu, Feb 25 2021, 6PM - 7PM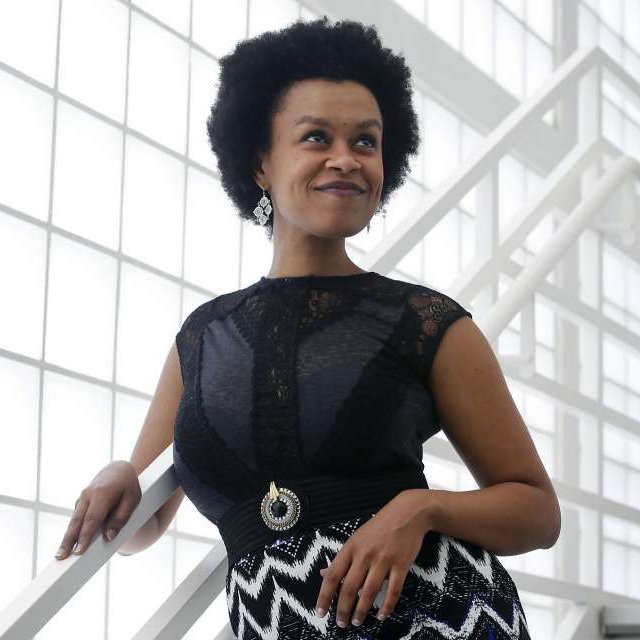 Organized by
Design Strategy MBA
Event description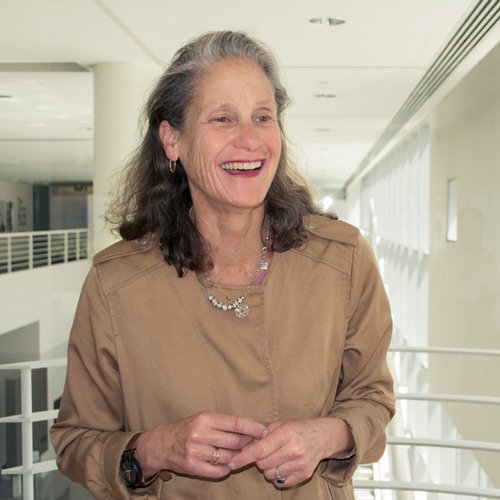 Lecture recording is now available for the CCA community for education purposes.

Join CCA's Design Strategy MBA (DMBA) program for a conversation about Yerba Buena Center for the Arts (YBCA)'s transformative work of investing in artists. Panelists Meklit Hadero and Penelope Douglas will speak with program chair Sara Fenske Bahat about how this work is being done and also about how the organization is being transformed from within.
Meklit Hadero 
Chief of Program, YBCA
Meklit Hadero is an Ethiopian American vocalist, songwriter, composer and cultural activist making music that sways between cultures and continents.
Her innovative take on ethio-jazz has taken her around the world, from her home base of San Francisco to her home city of Addis Ababa (where she is a household name). Hadero has founded and led many creative and cultural initiatives, from musical collaborations to performance series. She is a National Geographic Explorer, a TED Senior Fellow, former codirector of the Red Poppy Art House, and has served as an artist in residence at New York University and Harvard University.
Penelope Douglas
Chief of Strategy & Revenue, YBCA
Penelope Douglas is a founding partner of CultureBank. She has spent the past twenty-five years as a social entrepreneur, pioneer in community development investment, cofounder and CEO of Pacific Community Ventures, and senior executive and board chair of MissionHub and SOCAP.

Sara Fenske Bahat
Chair, Design Strategy MBA, CCA
Sara Fenske Bahat came to design looking for a new way to solve problems. She worked in economic development in New York City, then as a bank regulator, then as a banker. As she looked at the challenges in economic and community development, she wanted the chance to solve these problems using the human-centered creative approach that design methods offer. As both an alum and chair of the DMBA program, Bahat uses her understanding of social systems, economics, and iterative problem-solving to sustain art and culture ecosystems, empower students, and foster productive partnerships.

About California College of the Arts
Located at the center of innovation and technology in the San Francisco Bay Area, California College of the Arts is home to a world-renowned faculty of practicing artists and entrepreneurs, and a diverse community of makers that are boldly reimagining the world. Offering 22 undergraduate and 11 graduate programs in fine arts, architecture, design, and writing, CCA's creative culture is built around the ideals of interdisciplinary collaboration, sustainability, and community engagement.

Access Statement: 

Closed Captioning will be available by AI live transcription. The lecture uses a slide presentation. All content from the slides will be read aloud or described. Please email access questions to Nina Eve Zeininger (ninaevez@cca.edu).
California College of the Arts campuses are located in Huichin and Yelamu, also known as Oakland and San Francisco, respectively, on the unceded territories of Chochenyo and Ramaytush Ohlone peoples, who have continuously lived upon this land since time immemorial. We recognize the historic discrimination and violence inflicted upon Indigenous peoples in California and the Americas, including their forced removal from ancestral lands, and the deliberate and systematic destruction of their communities and culture. CCA honors Indigenous peoples—past, present, and future—here and around the world, and we wish to pay respect to local elders, including those of the lands from which you are joining us virtually today. If you are unsure of who's land you are currently residing upon, we encourage you to visit native-land.ca.
Entry details
Please RSVP via Eventbrite for the webinar link