Creative Dissonances: Sahba Aminikia
Creative Dissonances: Sahba Aminikia
+

Add to calendar
Mon, Nov 15 2021, 8PM - 9:15PM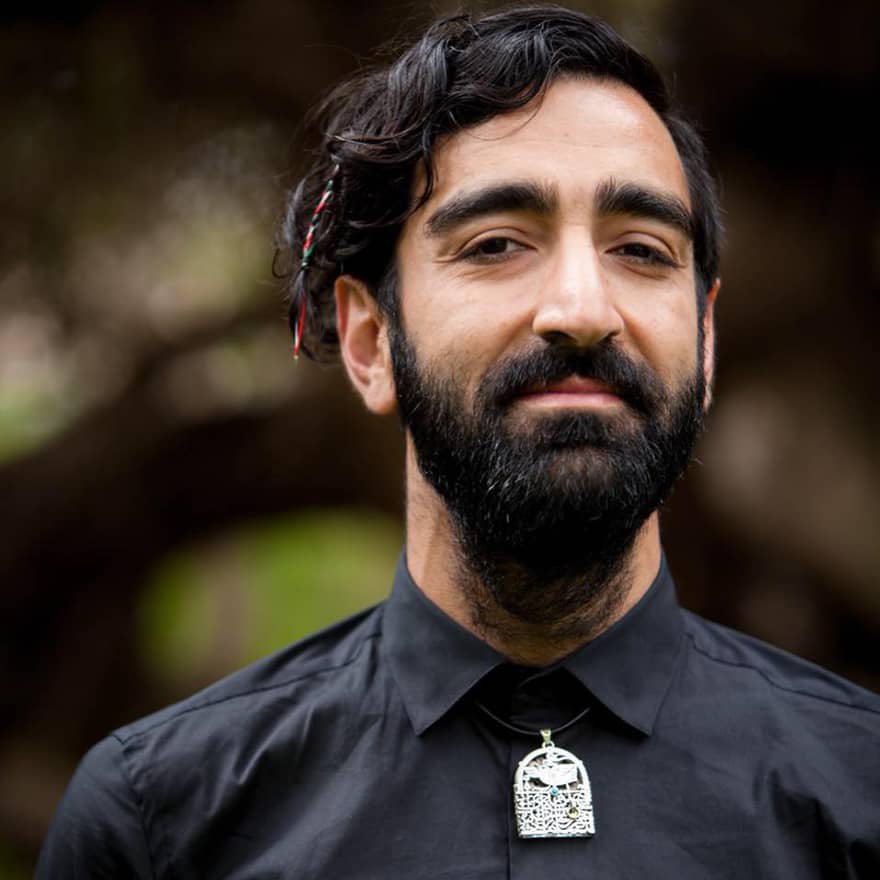 Organized by
Taro Hattori, Senior Adjunct, Individualized Studies Program
Event description
We invite Sahba Aminikia, an Iranian-American contemporary music composer, artistic director, performer, and educator. He will discuss how his life-experiences of personal, cultural, and political conflicts are transformed into his work and how music in general helps us live through challenging times. The talk is part of a course "Dissonance - Music and Conflict," one of the Upper Division Interdisciplinary Studio courses at California College of the Arts, which helps students incorporate our experiences of conflicts in our creative making practices learning from how music transcends borders and unites us regardless of the conflicts that exist.
Born in post-revolutionary wartime in Iran, Sahba Aminikia was raised during a newly configured democracy that evolved from mass-executions, war, and violence into a society that—through the use of the internet and technology—challenges the current political and social infrastructure. He has been trained in musical composition under Iranian pianists Nikan Milani, Safa Shahidi, and Mehran Rouhani. He later relocated to Russia and studied at the St. Petersburg State Conservatory under Boris Ivanovich Tishchenko. His musical compositions have been widely performed around the world by contemporary classical ensembles, orchestras, and bands including Kronos, International Contemporary Ensemble, Carnegie Hall Ensemble Connect, San Francisco Conservatory of Music New Music Ensemble. Aminikia is the founder and the artistic director of Flying Carpet Festival, a performing arts festival for children in war zones.
This event is funded by an endowment gift to support The Deborah and Kenneth Novack Creative Citizens Series at CCA, an annual series of public programs focused on creative activism. The 2021–2022 Creative Citizens Series will focus on four pillars of the Communal Flower, a model for understanding communality in the ancient philosophy and daily practice of various Indigenous nations in southern Mexico: land, communal responsibility, assembly and joy. 
Entry details
Free and open to the public.