How to Change Lives with Your Art
How to Change Lives with Your Art
+

Add to calendar
Fri, Feb 17 2023, 6PM - 8PM
Nave Presentation Space | California College of the Arts 1111 8th Street, San Francisco, California, 94107 View map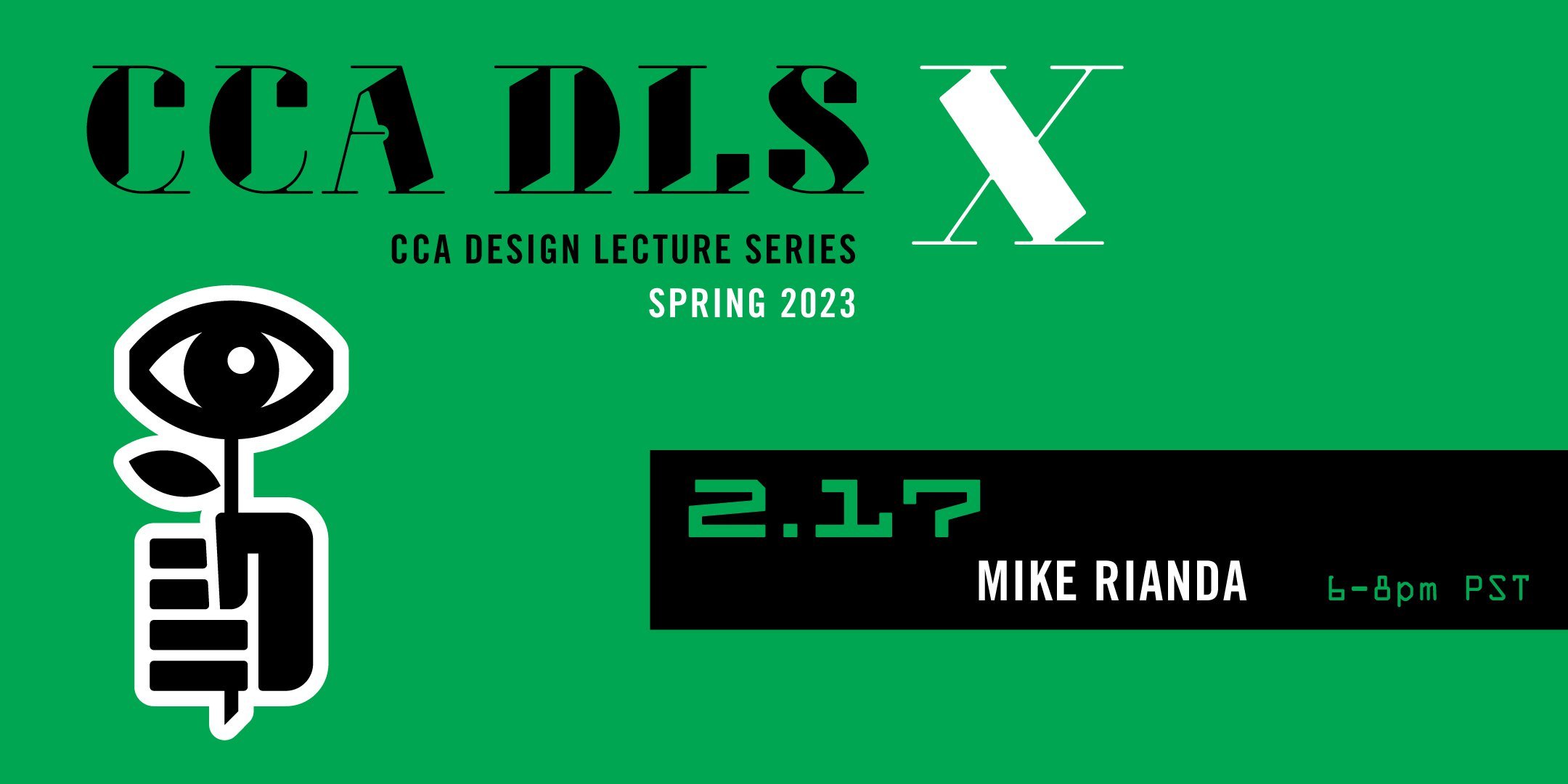 Organized by
Undergraduate Illustration
Event description
The title of this talk may sound insane or bombastic, but it's true! Your art, comic, cartoon, can have a profound effect on people! Mike Rianda (The Mitchells vs. the Machines, Gravity Falls, and CCA Alum) will loudly scream and spasm on stage trying to show you how you can connect with people deeply with your art, whatever it is!  
ASL Interpretation will not be offered at the event. The lecture uses a slide presentation. All content from the slides will be read aloud or described. Closed captioning will be available during this webinar.
Speaker Bio
Mike Rianda faced a hard truth when he was 11 years old: he was a loser that wore sweatpants everyday. To try to escape the mockery of his classmates in his Salinas, California grade school, he began trying to exploit his only two marginal skills; making bad jokes, and drawing. This led him to CCA where he studied Illustration and eventually California Institute of the Arts. The dark winding path of animation somehow led to Mike being creative director on Gravity Falls, and co-writing and directing The Mitchells vs. the Machines. He lives in Los Angeles with his wife Molly. He loves cartoons more than any man should.
About California College of the Arts
Located at the center of innovation and technology in the San Francisco Bay Area, California College of the Arts is home to a world-renowned faculty of practicing artists and entrepreneurs, and a diverse community of makers that are boldly reimagining the world. Offering 22 undergraduate and 11 graduate programs in fine arts, architecture, design, and writing, CCA's creative culture is built around the ideals of interdisciplinary collaboration, sustainability, and community engagement.

California College of the Arts' current and historical campuses are located in Huichin and Yelamu, also known as Oakland and San Francisco, respectively, on the unceded territories of Chochenyo and Ramaytush Ohlone peoples, who have continuously lived upon this land since time immemorial. We recognize the historic discrimination and violence inflicted upon Indigenous peoples in California and the Americas, including their forced removal from ancestral lands, and the deliberate and systematic destruction of their communities and culture. CCA honors Indigenous peoples—past, present, and future—here and around the world, and we wish to pay respect to local elders.

Entry details
RSVP via Eventbrite