Jonathan Herrera Soto Artist's Talk
Jonathan Herrera Soto Artist's Talk
+

Add to calendar
Wed, Nov 25 2020, 2PM - 3:30PM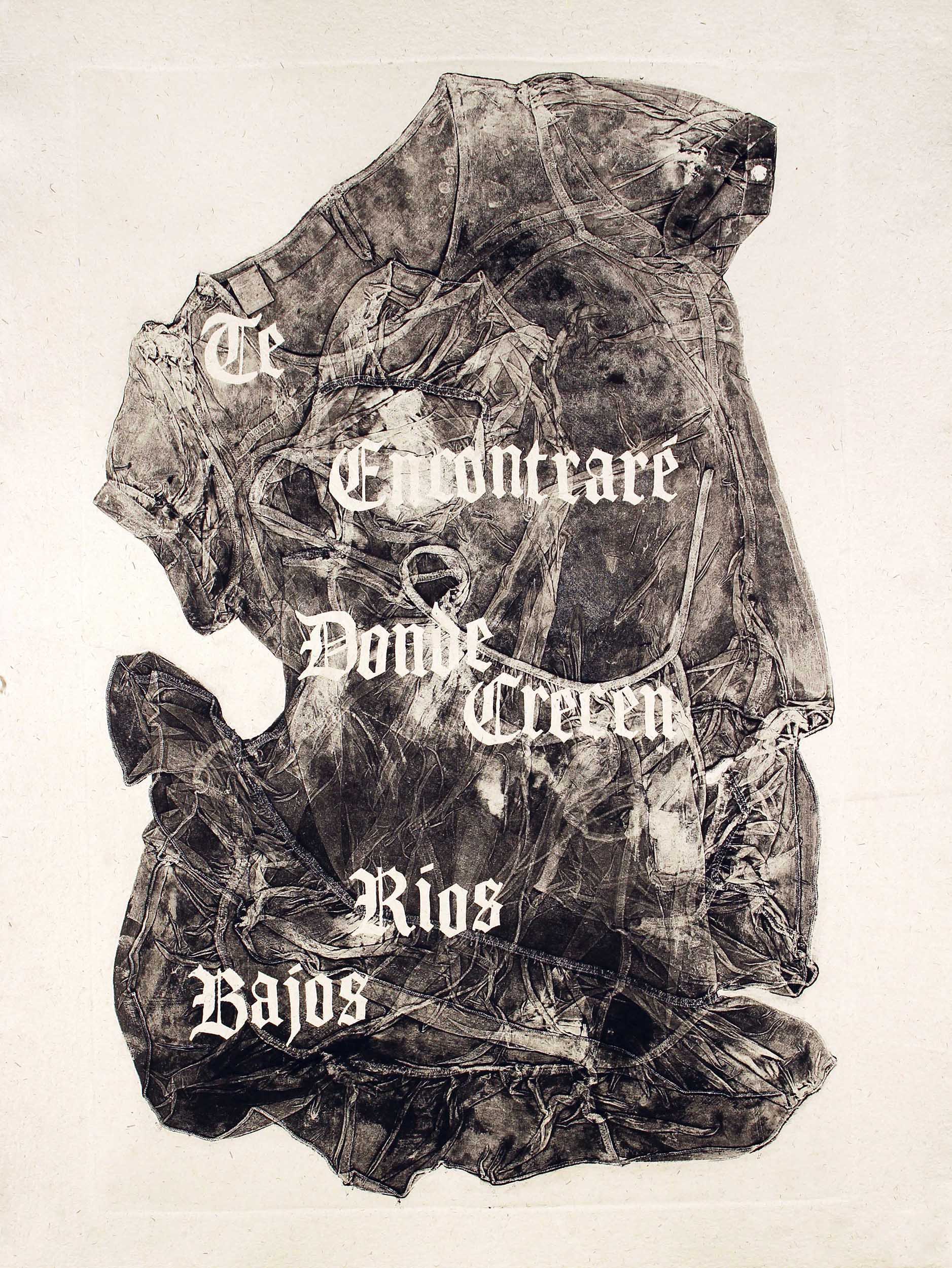 Organized by
Jaime Knight, Assistant Professor, Printmedia Program
Event description
Jonathan Herrera Soto is a print-based studio artist. He graduated with a BFA from the Minneapolis College in Art and Design in 2017. As a printmaker, Jonathan Herrera Soto's practice is in service to the ceremony of material exploration. He visually articulates relationships between collective memory and historical instances of state-sponsored violence and trauma inflicted on politicized bodies by constructing print-based objects, installations, and environments that echo ghosts and lived experiences of those who are no longer with us. Print-based processes translate the content through symbolically revealing the act of remembering in producing tracings and impressions. Slicing open wounds into wood, burning the surface of lithostone with acid, and the crushing of ink on paper under immense pressure, re-animates acts of violence that carries through an art-object's final presentation.


This event is presented by the BIPOC Virtual Open Print Studio.

Image: Jonathan Herrera Soto, Sin Título / Untitled series, 2020. 2 out of 20 unique collograph prints on hand-made flax paper, 30 x 40 inches unframed.
Entry details
Free and open to the public.
CCA@CCA is committed to providing universal access to our events. Please contact exhibitions@cca.edu to request disability accommodations.