Joy Mountford: Looking to the Past and Designing the Future
Joy Mountford: Looking to the Past and Designing the Future
+

Add to calendar
Wed, Feb 15 2023, 7PM - 8PM
Nave Presentation Space | California College of the Arts 1111 8th Street, San Francisco, California, 94107 View map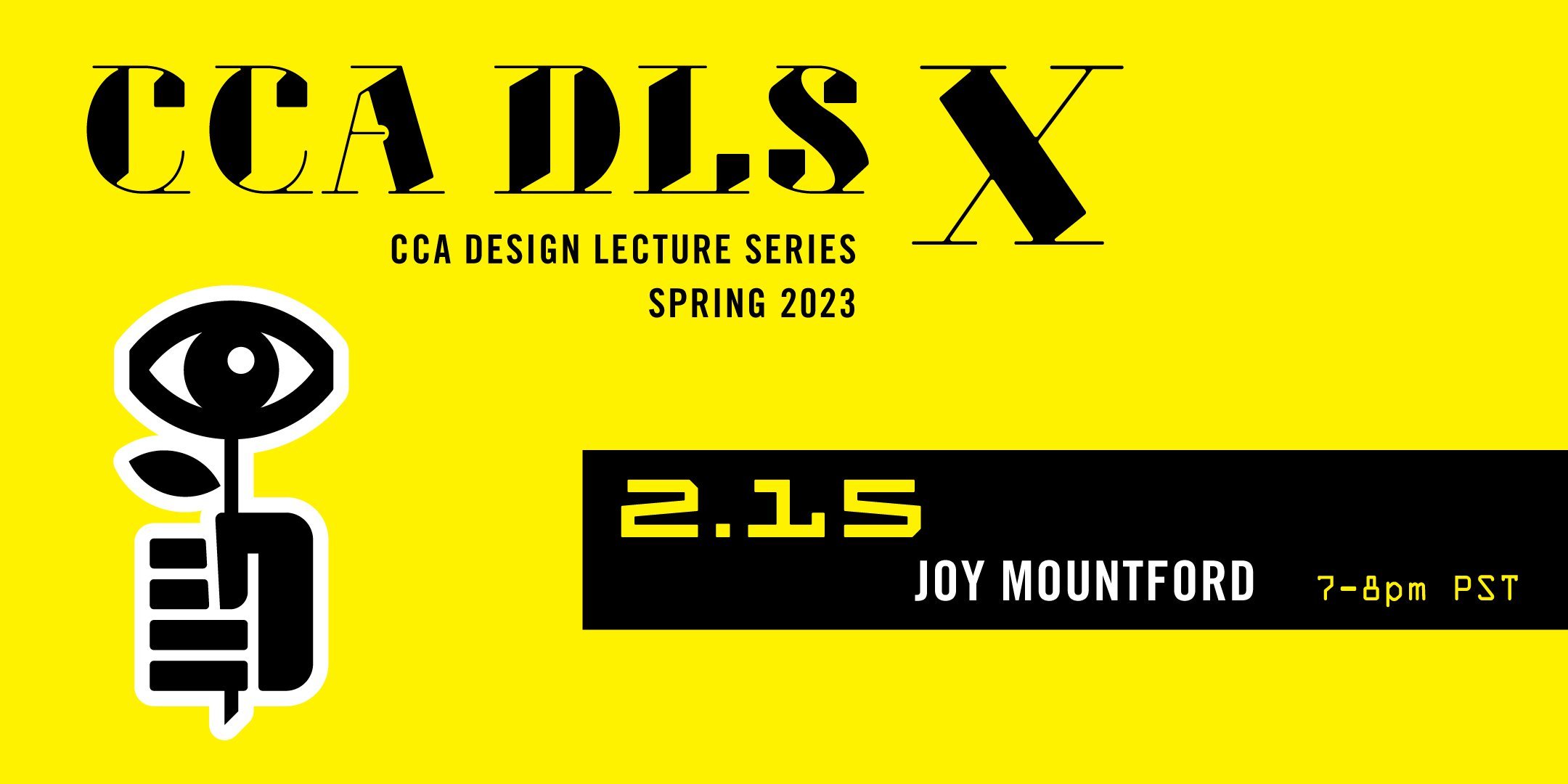 Organized by
Undergraduate Interaction Design
Event description
Joy Mountford and the original Apple Human Interface Group: a discussion about the history of the group, its special place in time, and how designers should be thinking about innovation today in their work while learning from the past. Questions to be moderated by Kumari Pacheco.

ASL Interpretation will not be offered at the event. The lecture uses a slide presentation. All content from the slides will be read aloud or described. Closed captioning will be available during this webinar.
Speaker Bio
Joy Mountford is an internationally recognized leader in design, particularly human-computer interface, user experience and interaction design. She has built and led world-class design and innovation teams at Apple, Ford Motors, Akamai, Yahoo, and Interval Research. She has designed interfaces for a wide variety of systems including airplane cockpits, computers, the web, consumer electronics, musical instruments, and toys. She is inventor on over 28 key patents, granted in multimedia and human computer interaction. She created the International University Design Expo, which has touched the lives of thousands of design students for more than 20 years. She has given invited presentations at the top conferences in the field including ACM SIGCHI, IDCA, EG, and TED. She received the Women in Leadership Award in 2019 and received the SIGCHI Life-Time Practice Award and was elected to the CHI Academy in 2012. In 2021 she contributed one of the first 3 invited transcripts covering her life works archived for the Babbage Institute, 2021.
About California College of the Arts
Located at the center of innovation and technology in the San Francisco Bay Area, California College of the Arts is home to a world-renowned faculty of practicing artists and entrepreneurs, and a diverse community of makers that are boldly reimagining the world. Offering 22 undergraduate and 11 graduate programs in fine arts, architecture, design, and writing, CCA's creative culture is built around the ideals of interdisciplinary collaboration, sustainability, and community engagement.

California College of the Arts' current and historical campuses are located in Huichin and Yelamu, also known as Oakland and San Francisco, respectively, on the unceded territories of Chochenyo and Ramaytush Ohlone peoples, who have continuously lived upon this land since time immemorial. We recognize the historic discrimination and violence inflicted upon Indigenous peoples in California and the Americas, including their forced removal from ancestral lands, and the deliberate and systematic destruction of their communities and culture. CCA honors Indigenous peoples—past, present, and future—here and around the world, and we wish to pay respect to local elders.

Entry details
RSVP via Eventbrite