Session/ Workshop: Rematriation; Re-storying the Land through Centering Indigenous Relationships
Session/ Workshop: Rematriation; Re-storying the Land through Centering Indigenous Relationships
+

Add to calendar
Wed, Apr 6 2022, 3PM - 4PM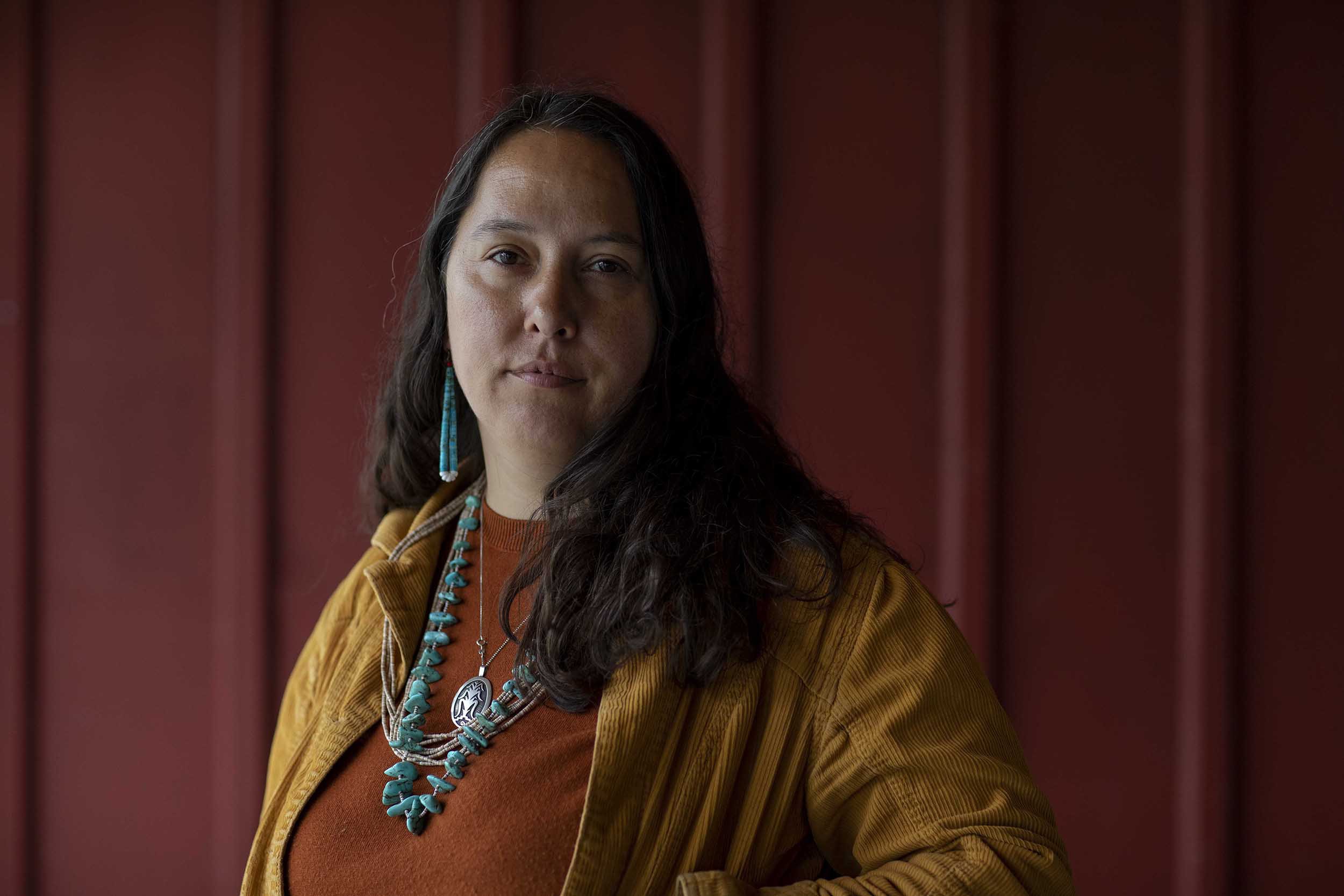 Organized by
Susanne Cockrell, Associate Professor, Ecological Practices Minor
Event description
Join Mohawk Seedkeeper Rowen White in an hour of storytelling, inquiry, and invitation in the movement of Indigenous Land and Seed Rematriation. She will share the collective vision of intercultural healing that emerges when we center Indigenous leadership, ecological knowledge, cultural memory, and sovereignty of being in living relationship with the cultural inheritance of land, seeds, and other non-human kin. She will share stories, past, present, and evolving of the pathways in the Rematriation movement towards cultural sanity in the regenerative land stewardship movement in these times of great transformation. 
Rowen White is a Seed Keeper and farmer from the Mohawk community of Akwesasne and a passionate activist for indigenous seed and food sovereignty. She is the director and founder of the Sierra Seeds, an innovative organic seed stewardship organization focusing on local seed and education, based in Nevada City CA. Rowen is the Founder and advisor for the Indigenous Seed Keeper Network, which is an initiative of the Native American Food Sovereignty Alliance, a non-profit organization aimed at leveraging resources to support tribal food sovereignty projects. The mission of the Indigenous Seed Keepers Network is to nourish and assist the growing Seed Sovereignty Movement across Turtle Island. Rowen's passion is in teaching and mentoring, and has developed many curricula which focus on holistic, indigenous permaculture based approach to seed stewardship which honors the many layers of seed culture;  from practical hands on skills, cultural context and memory with guiding principles that are rooted in an indigenous ecology of relations. She teaches and facilitates creative seed stewardship immersions around the country within tribal and small farming communities, as well as offering an online distance learning seasonal mentorship called Seed Seva.   She weaves stories of seeds, food, culture and sacred Earth stewardship on her blog, Seed Songs. Follow her seed journeys at www.sierraseeds.org
This event is co-presented by CCA@CCA and the CCA Ecological Practices minor. It is funded in part by an endowment gift to support The Deborah and Kenneth Novack Creative Citizens Series at CCA, an annual series of public programs focused on creative activism. The 2021–2022 Creative Citizens Series will focus on four pillars of the Communal Flower, a model for understanding communality in the ancient philosophy and daily practice of various Indigenous nations in southern Mexico: land, communal responsibility, assembly and joy. 

Entry details
Free and open to the public. Please register for this event via the link in the event description.