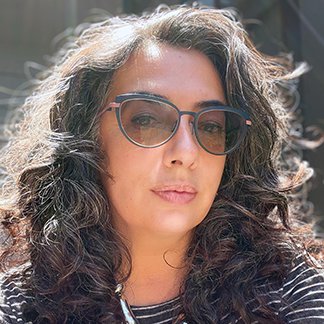 Helen Maria Nugent (she/her)
Dean of Design
Professor Helen Maria Nugent joined CCA in Fall 2017 as the Dean of the Design Division. Helen Maria has been leading progressive innovation in art and design education for over 25 years. At the University of Florida (1993-1997) she was instrumental in building the groundbreaking curriculum for the Workshop for Art Research and Practice; during her twenty year tenure at the School of the Art Institute of Chicago (1997-2017) she founded three degree programs in Designed Objects to cultivate new relationships between the designer and society, and recalibrated the foundation program by creating the broadly influential Research Studio courses. Additionally, Nugent co-authored and led the Design Arts program for the YoungArts Foundation (2013-2018) which is the primary nominator for the prestigious U.S. Presidential Scholars in the Arts. She is also the co-founder of Haelo Design, an interdisciplinary, research-oriented studio currently speculating on the future of love.
email at deanofdesign@cca.edu
---
Cecilia Ng-Newman (she/her)
Director of Academic Administration, Design Division

As the academic director of the design division at CCA, Cecilia Ng-Newman focuses on the business administrative processes for the design programs and their impact on students, faculty, and staff. Her focus is to lead and strategize ways to improve business systems for the division to support a balanced work-life for her team which is a group of passionate artists and designers who are also highly skilled business managers. Her favorite meetings are always the ones that include delicious snacks and mind-expanding conversations.

email at cecilia@cca.edu
---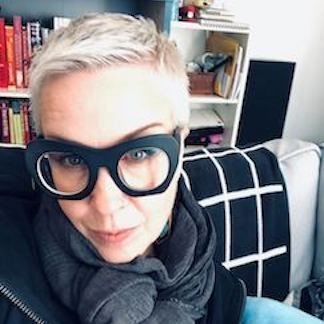 Christine Lasher (she/her)
Assistant Director of Academic Administration
Christine has been working in higher education for the last 13 years in academic affairs and program management. She is a Bay Area native who has strong ties to the arts community, and holds a minor in Modern Dance. Christine has been an active volunteer with the SF Ballet for the last 6 years and regularly attends and supports live dance and music performances throughout the Bay Area.
At CCA, Christine is the Assistant Director of Academic Administration for the Design Division in Academic Affairs and works closely with students and faculty in program administration.
email at lasher@cca.edu
---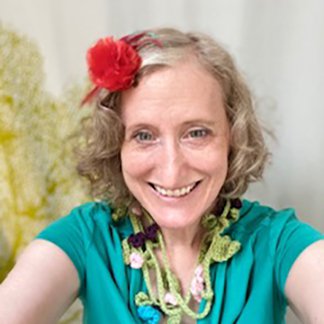 Christie McGee (she/her, they/them)
Senior Program Manager of Academic Programs

I am the program manager for the Industrial Design and Furniture Design Undergraduate programs at CCA. I have worked in higher education and specifically art schools for the past 16 years. Assisting with a student's journey into their own path brings me a lot of joy. I received a BS in English from UN-L and a Master's Degree in Higher Education from Argosy University.

I like to think of myself as a storyteller and am often happiest working with photography and other mediums. I also enjoy participating in creative challenges such as the annual GISH (Greatest International Scavenger Hunt) and attending creativity retreats.
email at christiemcgee@cca.edu
---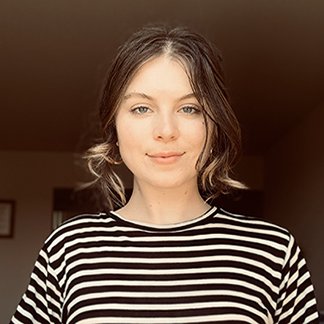 Nina Vukic (she/her)
Divisional Operations / Project Manager

Nina is an avid supporter of the Bay Area arts community and often attends exhibitions at nearby museums and galleries. She received her B.A. in Art History / Arts Management with a Cultural Anthropology minor from the University of San Francisco. Before joining CCA, she worked for a local museum with a historic collection of California art and artifacts.

At CCA, Nina is the Divisional Operations / Project Manager where she works closely with students, staff and faculty in the design programs as well as managing dean-driven initiatives and external partnerships.
email at nina.vukic@cca.edu
---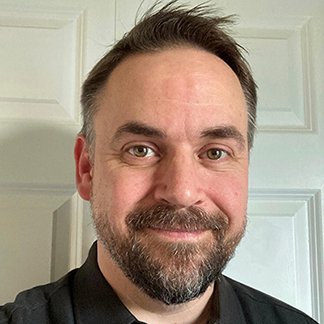 Trey Gallaher (he/him)
Program Manager, Design Strategy MBA and MDes

Trey Gallaher is a visual developer, illustrator, painter and educator. He has exhibited paintings in group and solo shows in California, Arizona and New York and produced published illustrations for magazines, newspapers, ad-agencies and comics. Trey has developed visual content for such high-tech corporations as Xerox PARC and Adobe Systems Inc. and has appeared on-air as an artistic adviser for the History Channel television program Decoding the Past. Trey holds a bachelor's degree in graphic design-illustration from San Jose State University in California and a master of fine arts degree in illustration from Syracuse University in New York. As an educator Trey celebrates over twenty years of collegiate teaching experience working with young designers and storytellers. His passion for teaching and visual design is reflected in his dedication to the classroom and his students. Trey resides in San Francisco with his family where he maintains a studio and freelance practice.
email at tgallaher@cca.edu
---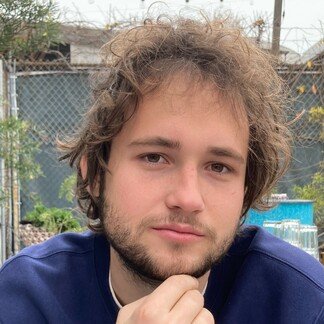 Roland Martin (he/him)
Program Manager, Furniture and Fashion Design

Roland is a recent graduate from the University of North Carolina at Chapel Hill with a double major in English & Comparative Literature and American Studies. He has long been an advocate of public and community arts, serving as music director for freeform radio station WXYC from 2020 to 2022. He works alongside the program chairs, faculty, and students as program manager in the Design Division at CCA. While his main focuses are Furniture and Fashion, Roland writes and publishes public relations materials for programs across the division.
email at rolandm@cca.edu
---