Emerging Artist Residency At Kala
Emerging Artist Residency At Kala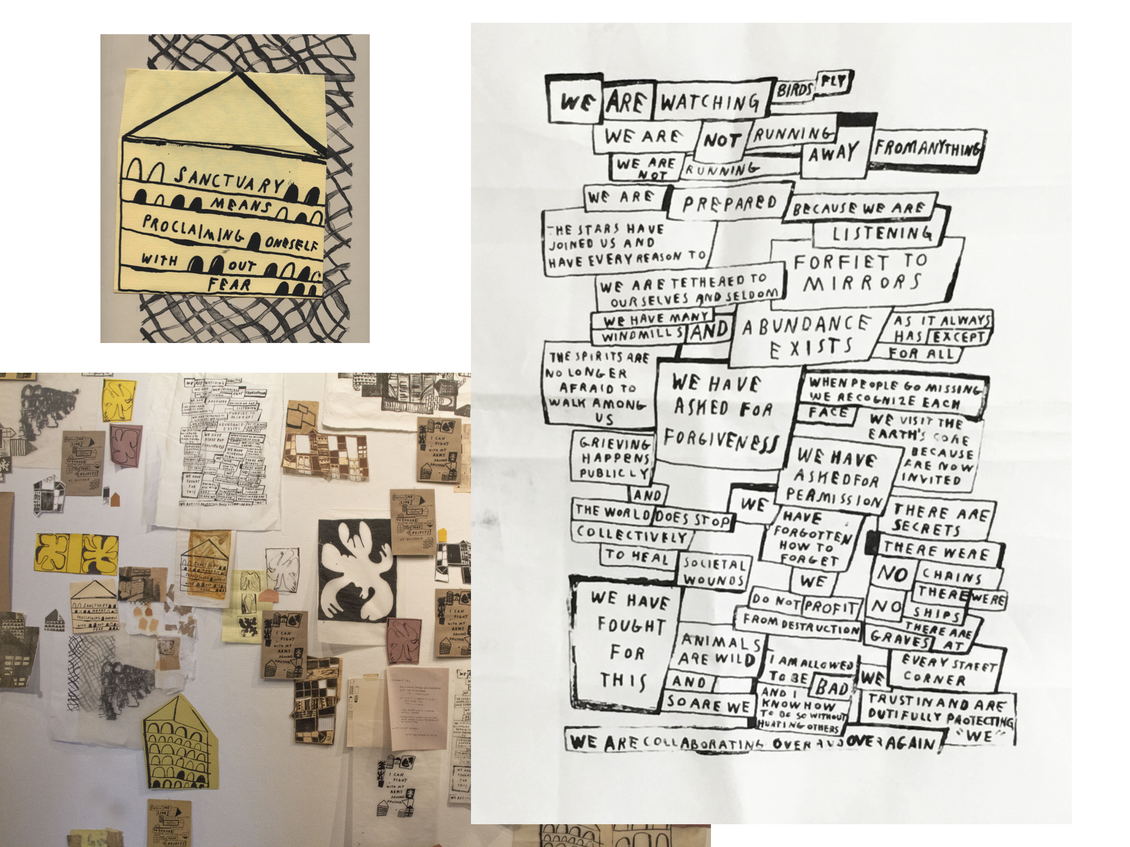 Michaela Realiza, I Built This for Us (Installation), 2019 (2019 awardee)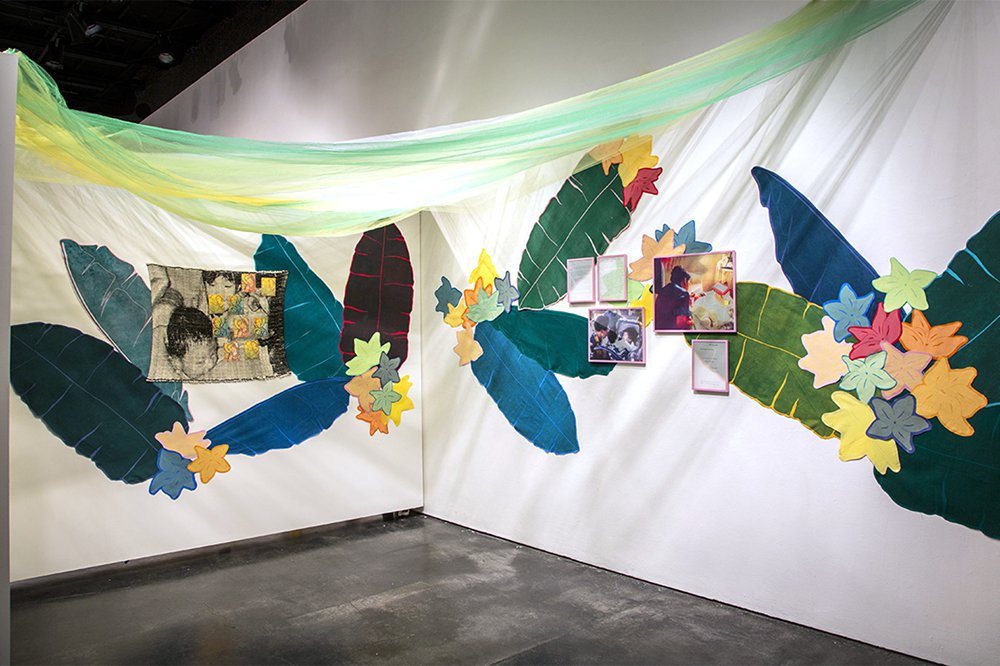 Julianne Villegas, Walang Hiya (Installation), 2019 (2019 awardee)
Kala Art Institute Artist in Residence
Begun in 2010, the CCA Hamaguchi Emerging Artist Residency at Kala award is funded by the Hamaguchi Endowment for the advancement of printmaking at California College of the Arts and by the Kala Art Institute.
The award represents a rich collaboration between the two institutions that creates a special opportunity for a recent BFA Printmaking graduate to work and learn in the dynamic Kala facilities located in Berkeley with a community of artists from all over the world.
Past Awardees
Michaela Realiza and Julianne Villegas (2019)
Paola Coimbra Sanabria (2018)
Angel Perez & Sam Sorad
Emma Ulen-Klees (2014)
Arielle Coup (2013)
Kate Klingbeil (2012) (Watch video below)
Cianna Valley (2011)
Chelsea Ryoko Wong (2010)
About the Kala Residency
This Emerging Artist Residency offers the recipient part-time access to Kala for three months to work independently in the print studios to develop a portfolio for graduate school applications, exhibitions, experiment with new technologies, or other projects.
The recipient is encouraged to engage in a full range of activities at Kala, including entering exhibitions, taking a class, assisting with various volunteer activities, participating in events, attending lectures, and using all resources available to help ease the transition to the professional world. The artist also takes part in a group exhibition during or after their residency.
The Selection Process
Fall or spring graduates who have a desire to do the residency should submit an application through VAULT. CCA Printmedia faculty selects a group of finalists at the end of CCA's spring semester.
A joint committee from CCA and Kala then review the completed residency applications for final selection.
About Kala Art Institute
Kala Art Institute's mission is to help artists sustain their creative efforts over time through its artist-in-residence and fellowship programs and to increase appreciation of this work through exhibitions, public programming, and educational efforts.
Artists at Kala are encouraged to produce innovative artwork of the highest quality and are given total freedom to realize their artistic vision using media that span the Gutenberg to digital eras.
Artists are also provided with a number of professional development opportunities, and a spirit of exchange and education is nurtured through artist involvement in exhibitions, special events, lectures, teaching, and classroom experience.
Kala is committed to offering quality art education to the general public and public school children through its on-site program of classes and workshops and its Artists-in-Schools program, established in 1991, providing multiple-week artist-led instruction to students in East Bay public schools and summer programs.