Make the Most of your Time at CCA
Make the Most of your Time at CCA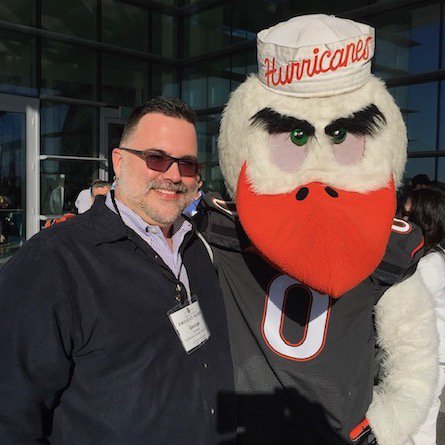 George Luis Sedano (he / him / él) - Vice President for Student Affairs
When I was in high school, neither my parents nor I knew the first thing about college visits, applications, FAFSA forms or financial aid, choosing a major, etc. And although there was limited assistance provided by my school, I didn't even know what questions to ask or how to get started. But that was ok, because I just knew that somehow going to college was going to be transformative. I just had to figure out how to get there!
Because I had skipped a grade, I was only 16 when I graduated high school and my parents did not want me to apply to colleges outside of my hometown. Eventually, through a bit of luck and determination, I managed to get a partial scholarship to the local university. So off I went! Well, sort of - since I did not have a car, and had only recently gotten my driver's license, my mom had to drop me off and pick me up at school the first few weeks! Yes, it was incredibly embarrassing. But it did not matter, I was determined to make the most of the experience!
The most surprising thing about being in college was that things did not "click" as easily for me as I thought they would. Unlike many of my peers, I felt like I was always figuring things out as I went. Oftentimes faking it along the way. But fortunately, I didn't have to do that alone for long... because perhaps the best part of being in college was finding my tribes. I was lucky to make friends and develop relationships with faculty and mentors who inspired, supported, and challenged me.
During my four years as an undergrad I had plenty of ups and downs. Sometimes I floundered, sometimes I flourished. I changed majors several times until my passions and interests finally aligned. I studied hard and worked harder - holding both on and off campus jobs to help with tuition payments and family obligations. Through it all, whatever challenges or opportunities presented themselves, they eventually helped me to find an inner strength, purpose, and drive I never knew I had within me.
College (and graduate school) did end up being a transformative experience for me. And my hope is that many others can have similarly impactful experiences... So much so that since the late 1980s I have dedicated my entire career in Student Affairs to working with college students to ensure their growth and development.
My Wish for First-Gen
My wish for our first-generation students in particular, is that despite any insecurities or challenges they face, they can truly find their place at CCA - and more importantly, they can find themselves. I hope they take full advantage of the formal and informal education they receive, the interactions with the people they meet, and the resources at their disposal to have as many transformative experiences as possible!