Wanting to 'be somebody'.
Wanting to 'be somebody'.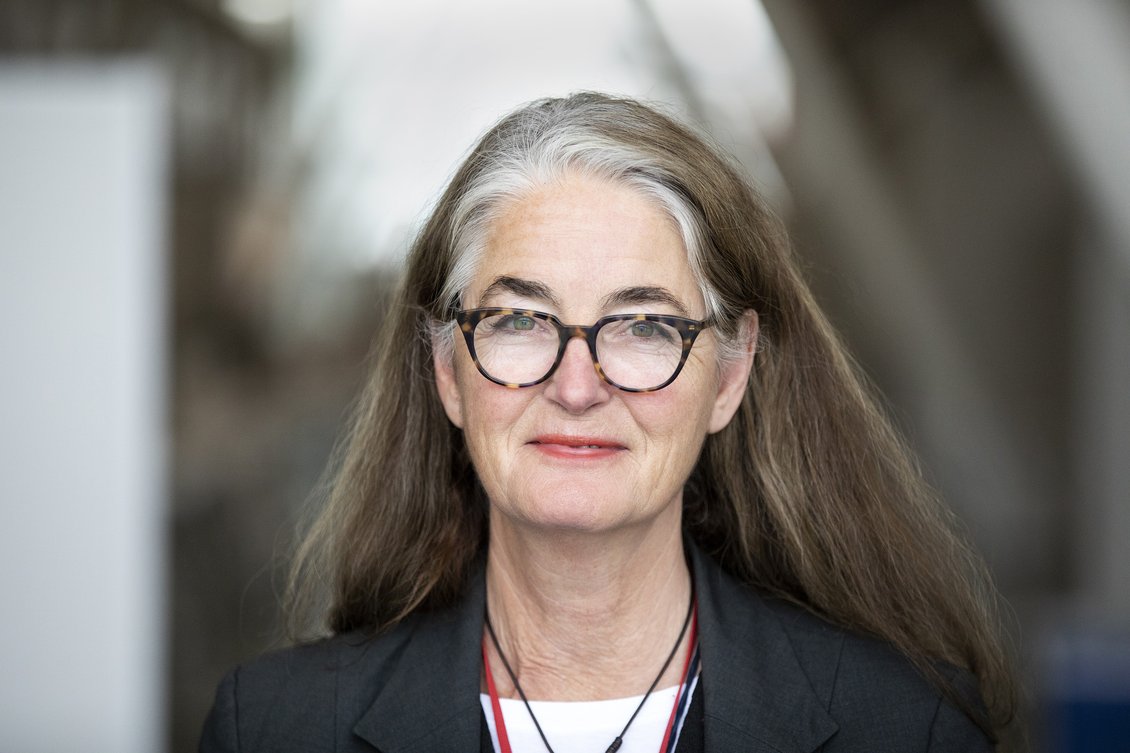 Lynda Grose - Professor, Fashion Design and Critical Studies
I was born in a blue-collar cotton mill town called Bury…in greater Manchester, where the industrialization of cotton began. My mother was born in Bury, as was my older half-brother and my grandmother. My grandfather moved to Bury from rural Ireland to work in Manchester's burgeoning factories in the early 20 century.
My grandmother was illiterate. My mother left school at age fourteen to work in the cotton mills and later at the local Benson's toffee factory.
When I was 7 years old my mum and I moved from Bury to Fleetwood, a nearby seaside town where all the factory workers in Bury went for their two-week holiday every year. We lived with great uncle Ted in a one-bedroom row house until we were assigned a council flat (public housing).
I thought we were so posh living at the seaside.
Fashion plays an important part in working class England…relatively cheaply, you can dress up and 'be somebody'.
Growing up with a single mom, I got (government provided) free school meals and a free school uniform. We all wear uniforms in UK public schools. At the start of the school year, we received a coupon to spend at a designated school uniform shop. Uniforms are a great social leveler….but shoes are much more problematic! Timpsons was the store that accepted coupons for shoes…and there was no way I was going to wear shoes from Timpsons….even if they were free! They were granny shoes!
Fashion is a highly potent indicator, through which we humans send out messages about who we are..and even more critically, who we are not!
Later, as a teenager, I stepped off our council estate on a Saturday night wearing platform shoes and culottes and took the bus to Blackpool .. a slightly larger seaside town with nightclubs, where I could dance to Northern Soul and 'be somebody'….else.
I was the first in my family to go to college. I completed a foundation course at Blackpool Technical college and graduated with a BA Honors in fashion design from Kingston University, one of the London schools. I got a job straight after school based on my senior collection and portfolio and worked for Mary Quant in London. I moved to New York as a fashion forecaster when another Kingston student left her position. I also worked as a children's designer and knitwear designer in NYC before moving to San Francisco to design for ESPRIT.
Being the first in your family to go to college isn't easy. It takes hard work and determination to create your own life story beyond the expectations and experiences of previous generations. I've always learned a lot from my peers. Though I didn't have anyone at home to look up to educationally, I have a lot to look to in terms of work ethic and 'salt of the earth' values. I've come to really appreciate where I am from. I feel comfortable around different classes of people, and have a lot of empathy for the working classes during these politically polarized times.
Even without family connections, opportunities opened up for me through recommendations from doing good work.
Advice for First-Gen College Students
Do good work, believe in and trust yourself, don't forget where you came from, help others.