Celebrating 50 Years of Critical Ethnic Studies at CCA
Celebrating 50 Years of Critical Ethnic Studies at CCA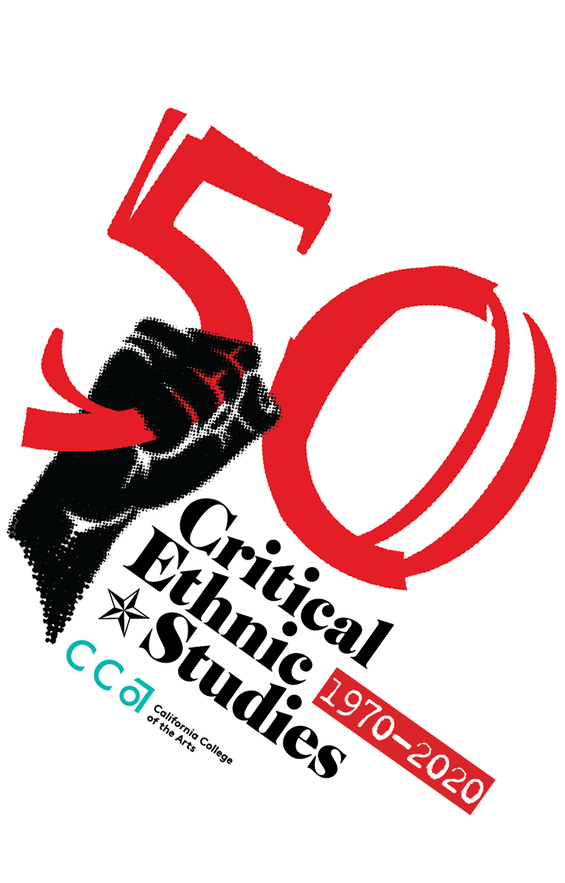 "We recognize that we exist in an environment of "anti-Blackness" that inhibits our growth toward a truly inclusive and affirming community of human beings of equally infinite value. We recognize that all people are susceptible to the tenets of White Supremacy and that it is an ongoing struggle within and without...Until Blacks are free from oppression, and Black Lives Matter, no other lives will be free."
Founded in 1970, CCA's Critical Ethnic Studies program continues to be unique as the only dedicated program of its kind at an arts and design college in the United States. We celebrate the 50th anniversary of the program and the college's long investment in this work but critically recognize the systemic racism, anti-Blackness, and structures of White Supremacy that have challenged our community and that we are still addressing today. We look back at the foundations of the program at CCA and begin a series of conversations to reflect on the institution's history and its future during this critical moment.
With this collection and in collaboration with Critical Ethnic Studies faculty, we launch a full year of programming to celebrate and recognize this vital program. The roundtable included as part of Homecoming at Home is the first in a series of important conversations with members of our community. We look forward to sharing those with you over the coming year.
Image: Critical Ethnic Studies 50th Anniversary logo. Design by Steve Jones (BFA Graphic Design 1992, Faculty).
---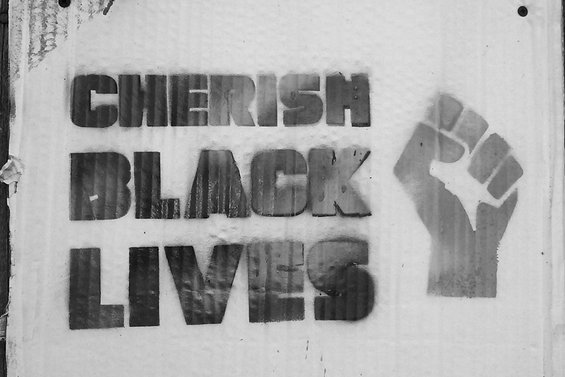 The Critical Ethnic Studies statement on Black Lives Matter took shape as national attention focused on police violence against Black Americans following the killing of George Floyd in Minneapolis. Written in response to those events and sentiments of spring and summer 2020 by Rickey Vincent with other Critical Ethnic Studies faculty.
Image: Protest sign from 2014, when police brutality and the resulting protests in Ferguson in New York and around the US, inspired student and faculty activism. Photographer, Jennine Scarboro.
---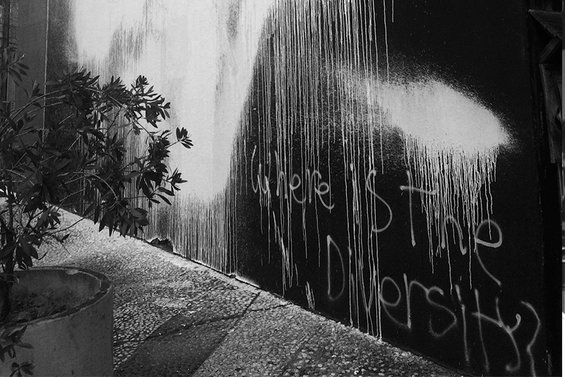 As CCA celebrates a 50 year commitment to the interdisciplinary study of race, ethnicity, indigeneity, and the perspectives and experiences of people of color, 1970-2020 from The Black Studies Institute to Critical Ethnic Studies explores the timeline of the program from its founding to the present day. At a time when widespread social and political change is being called for, when systemic racism is being challenged, when anti-Blackness is being critically examined, and when a global pandemic is forcing us to rethink community and identity, the work is not yet done.
Image: The "Walking Stick" mural, created in 2003 by Greg Dalton and Jonah Olson, after it was defaced during community forums in 2015. Photographer, Eduardo Pineda.
---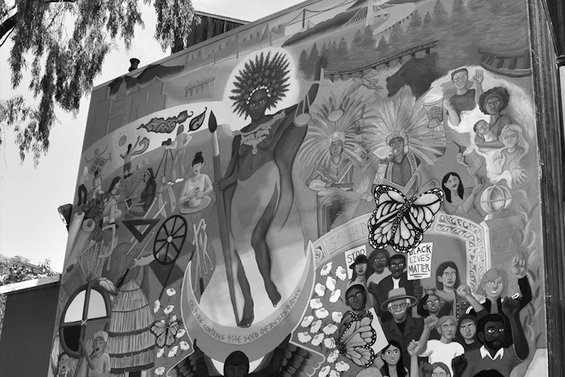 Current Critical Ethnic Studies Chair, Shylah Pacheco Hamilton (BFA Individualized Studies 2009), joins former chairs Melinda de Jesús, Sonia BasSheva Manjon, and Opal Palmer Adisa in conversation to share their experiences as head of the program during their time at CCA; to speak to the impact of the program on the college and its students; and to discuss the critical work, structural change, and prioritization that still needs to occur at CCA and institutions of higher education to truly dismantle white supremacy and systemic racism.
Image: The "Califia" Mural was completed over the summer of 2015 six months after the previous mural was defaced. "Califia" was envisioned and created by Laila Guadalupe Espinoza Faik, Jacqueline Krase, Steven James Mayorga, Martina Miguens Casado, Ángel Jesús Perez, and Eduardo Pineda.