Google Workspace for Education
Google Workspace for Education is a collection of cloud-based educational and productivity tools provided to all students, faculty, and staff. Your CCA account doubles as your Google Workspace account, giving you access to a wide range of tools that can improve productivity, foster collaboration, and most importantly encourage learning.
Understanding what these apps are, as well as how they work, will enhance both your ability to use them as well as reaching a more successful outcome. This page will serve as a general overview of your Google Workspace for Education account and its functions. Below, you will find the basics of having a Google Workspace for Education Account.
---
Logging in to Google is simple because it uses the same account information as your CCA Single Sign-on (SSO). When you sign in to any Google service, such as Gmail or Drive, you are also automatically logged in to the rest of the Google Workspace apps. These apps are designed to work together, and also designed to let you collaborate with others in real-time.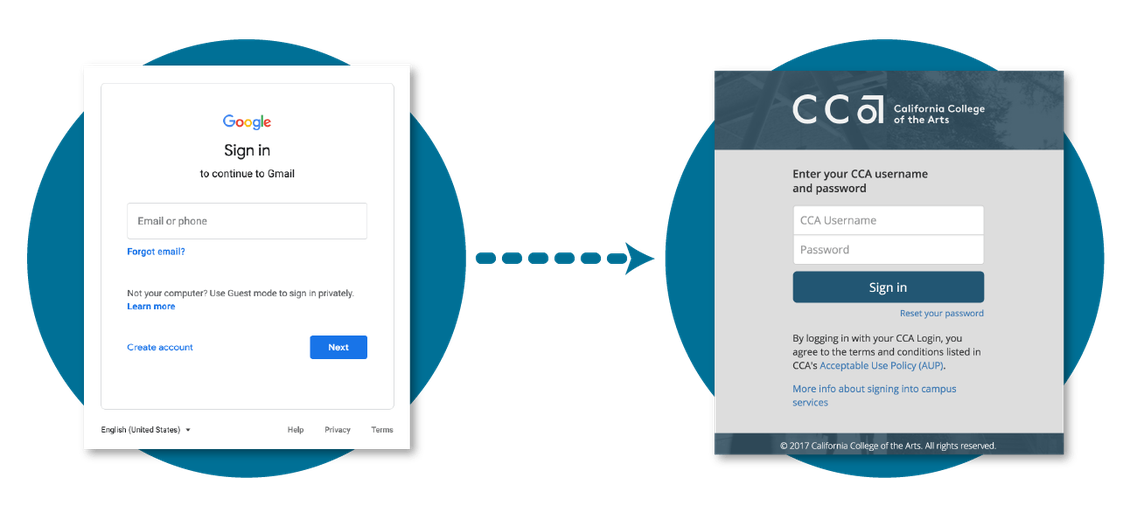 ---
You can sign in to multiple Google accounts at the same time. This can be helpful to quickly switch between your CCA account and a personal Gmail account without having to sign out of one and sign in to the other. You can always see which account is signed in on any Google service by looking at the icon at the top right corner of your screen. CCA accounts will have the school's logo next to your profile picture, and you can click it to check the specific account that is currently signed in.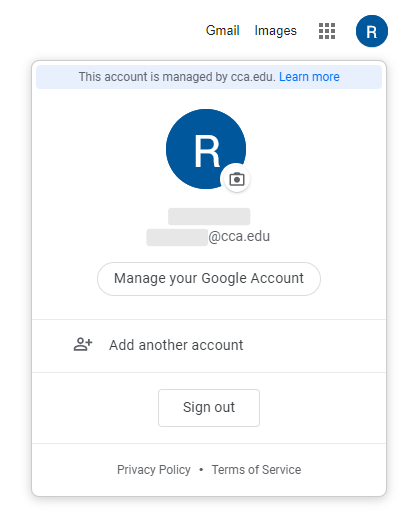 To switch accounts, click on your profile icon and click on the account you want to use instead.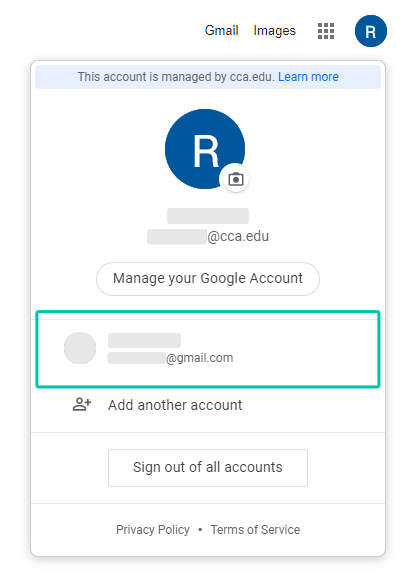 Access to some Google services (such as Classroom or Docs) will often default to the first account signed in. If you're having trouble accessing something, check which account is being used in the top right corner. You may want to sign out of all Google accounts other than your CCA account to prevent this.
---
If you use the Google Chrome browser, you can set up Chrome Profiles to help better manage and separate your Google accounts. For more information, see the Chrome Profiles page.
---
If you ever want to change your account settings, such as language or profile picture, you can click on your icon at the top right of the screen and then click on "Manage your Google Account". You can also go to myaccount.google.com.
If you're trying to change your account password, visit the CCA User Account Management page.