Workday Student has replaced WebAdvisor as CCA's student information system. Read through the guides below for help with your student profile and related processes in Workday:
---
Take a first look at some of Workday's primary features, including your inbox, notifications, Workday search, and your home dashboard.


Get familiar with your student profile. See what information lives where, and learn how to do a bunch of useful tasks right from your profile.


Updating My Name + Personal Information
Updating your legal name, preferred name, and other personal information are just a few of the tasks you can accomplish from your profile. Read this guide to understand each of these processes and how to initiate them in Workday.


Workday stores both your home and emergency contact information. Keep your home address and other personal contact info up-to-date, and designate family and/or friends for CCA to contact in case of emergency.
Common Workday Features + Functions
Learn about common Workday features you'll encounter across a variety of tasks and reports, including download functions and related actions.
---
Quick Guide: Getting to Your Workday Student Profile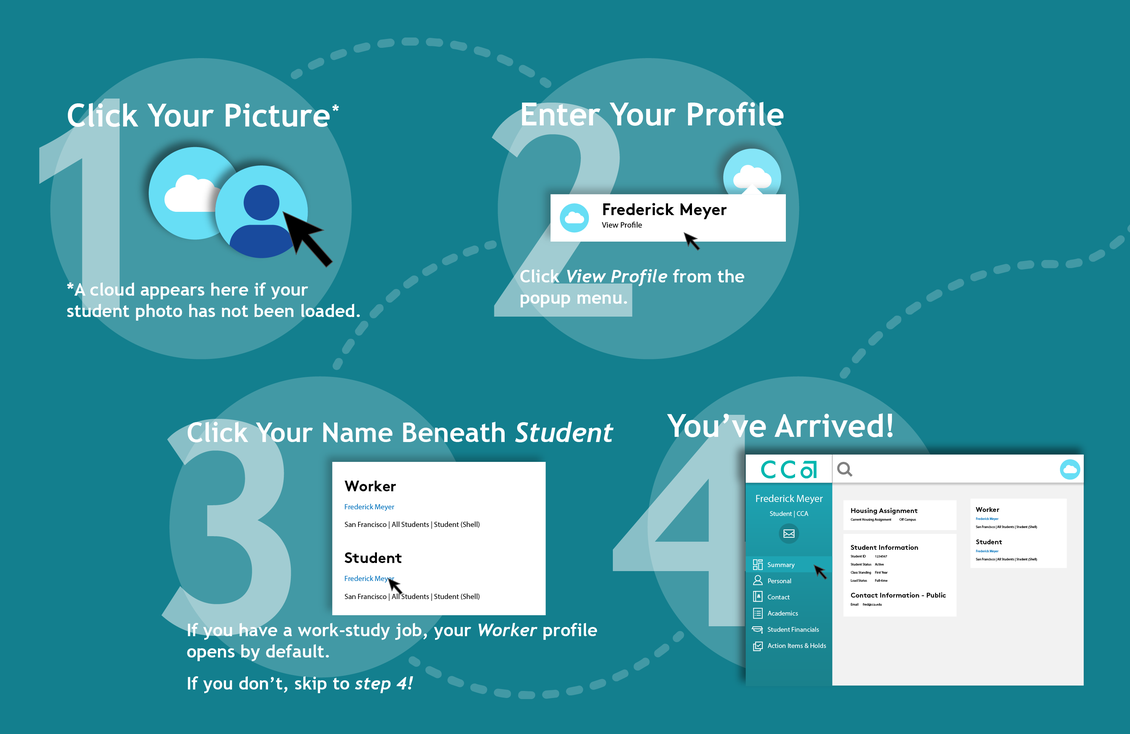 From your student profile, you can manage your name(s) + personal information, as well as your contact information + contact information of friends and family in case of an emergency.


---
Quick Guide: Access Details and Actions on Workday Fields
The Related Actions button is available on many fields/objects throughout Workday and is often the fastest way to access hidden information or navigate to associated tasks.