Sandra Vivanco Memorial Lecture — COMUNAL: Taller de Arquitectura
Sandra Vivanco Memorial Lecture — COMUNAL: Taller de Arquitectura
+

Add to calendar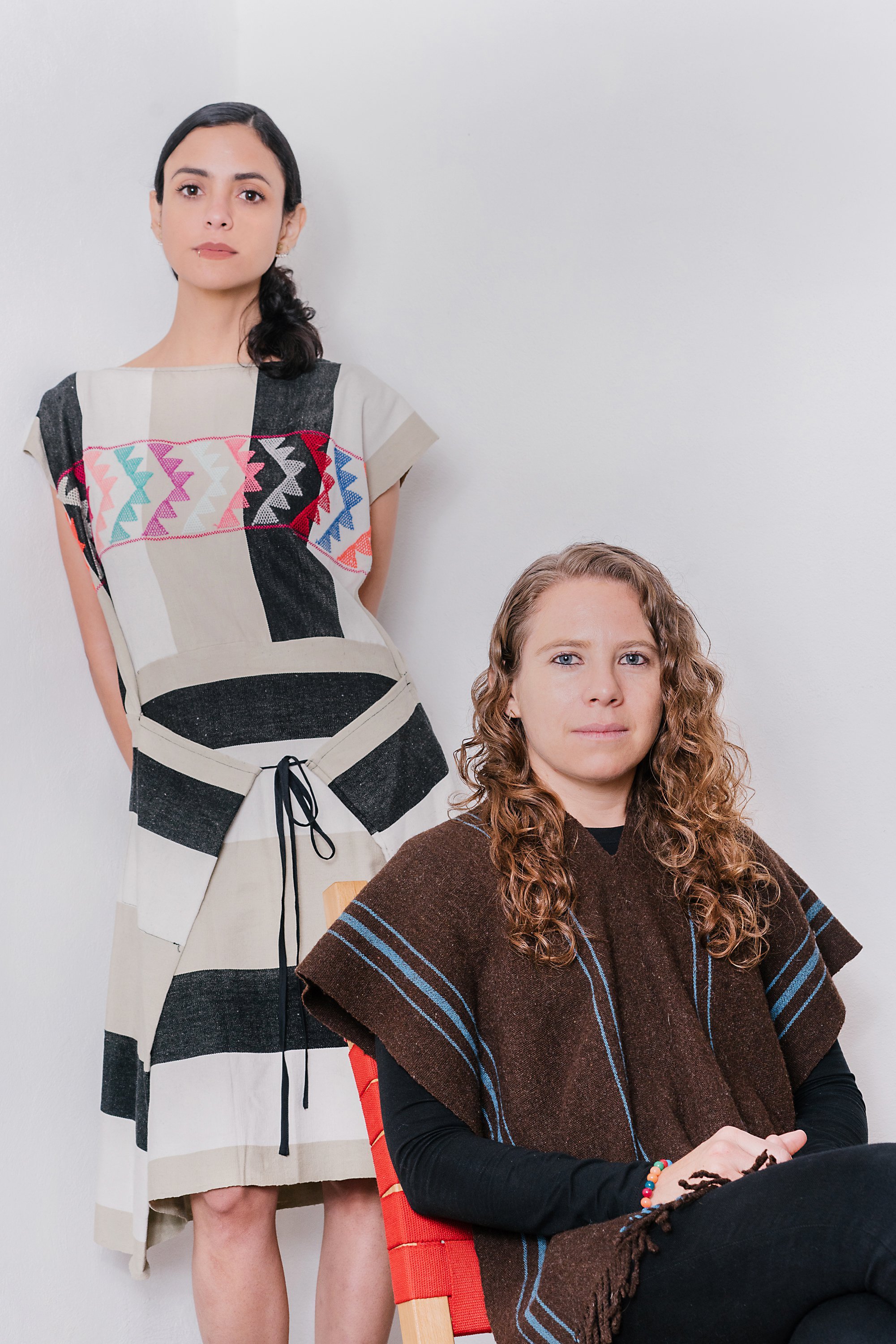 Organized by
Co-presented with the Critical Ethnic Studies Program at CCA.
Event description
The third Sandra Vivanco Memorial Lecture will be delivered by Jesica Amescua Carrera & Mariana Ordóñez Grajales, founders of COMUNAL: Taller de Arquitectura, an interdisciplinary practice made up of women that practices from an ethical-political position that recognizes habitat as a collaborative social process and participation as a collective right.
COMUNAL collaborates with organized groups, collectives, and inhabitants in the design, management, defense, and self-production of their habitat. The practice does not conceive of architecture as a work of individual authorship or as a static, artistic, and immovable object, but as a participatory, collaborative, live, open and constantly evolving social process that recognizes people as subjects of action and not as objects of intervention. The practice understands that all of us have the creative, political, epistemic and organizational agency to design and produce our habitat collaboratively.
COMUNAL's work in collaboration with inhabitants, organized, and collective groups has been recognized and presented nationally and internationally in various places, including: Mexico City, Quito, Venice, New York, London, Lisbon, Hong Kong, Berlin, Stuttgart and Amsterdam. Among the most important awards we have received is the "Emerging Voices, 2018" award given by "The Architectural League of New York", First Place in the Latin American Recognition of the Post-disaster Social Reconstruction of the Habitat in the category of "Research", Silver Medal in the XIV National and International Biennial of Mexican Architecture, Silver Medal in the First National Contest of Rural Housing in Mexico, First Place in "AR Emerging Architecture Awards 2019" organized by the magazine "The Architectural Review", Finalists in the Millennium Prize of the Lisbon Triennale 2019, Honorable Mention in the "Oscar Niemeyer Award for Latin American Architecture 2020", Finalists in the Mies Crown Hall Americas Award 2022 and Finalists in the International Biennial of Architecture and Urbanism 2022, among others.
Mariana Ordóñez Grajales studied architecture at the Autonomous University of Yucatán (UADY). She has a Master's Degree in "Architecture, Design and Sustainable Construction" from the University of the Environment (UMA) in Valle de Bravo, State of Mexico and currently she is studying a Master in Geography at the National Autonomous University of Mexico (UNAM) within the area: "Society and Territory". In 2017 she founded COMUNAL: Taller de Arquitectura with Jesica Amescua Carrera, with the objective of handling architecture as an anti-patriarchal tool for social transformation.
Jesica Amescua Carrera has a PhD in Architecture on the research area "Architecture and Territory" from Universidad Nacional Autónoma de México (UNAM), a Master in "Analysis, Theory and History of Architecture" from the same institution (UNAM) and is a licensed architect from Universidad Iberoamericana (UIA). From 2004 to 2016 she worked at Gaeta Springall Arquitectos. In 2014 she participated as Co-Curator in the Mexican Pavilion at the 14th Venice Architecture Biennale. In 2017 she founded COMUNAL: Taller de Arquitectura with Mariana Ordóñez Grajales.
Co-presented with the Critical Ethnic Studies Program at CCA
Entry details
Streaming on Zoom. Free and open to the public with registration.
Members of the CCA community are invited to attend a live watch party with refreshments in the Nave Presentation Space