First-Gen College Student Celebration Event Brief
First-Gen College Student Celebration Event Brief

First-Gen College Student Celebration Event Brief
On November 8th, 2021, the first annual First-Generation College Student Celebration at CCA took place on both the San Francisco and Oakland campus. November 8th was selected in honor of the anniversary of the signing of the Higher Education Act (HEA) of 1965, which was intended to increase access to educational resources (e.g. academic tutoring, personal counseling, mentoring, etc.) and financial support for college students, especially for first-generation students from low-income backgrounds.
Sponsored by the President's Diversity Steering Group and the Office of the Provost, this celebration brought together staff, faculty, and students from the CCA community to celebrate our first-gen stories, which were shared by those whose parents or guardians did not graduate with a bachelor's degree. Our first-gen stories demonstrate vulnerability, pride, struggle, ease, and growth. If you wish to read the first-gen stories from the CCA community, please visit We Are First-Gen @ CCA on Portal.
The celebration began with a live screening of "A National Celebration Centering First-Gen Voices", which featured a panelist that shared their first-gen college experiences and advice (you can view the recording here). Shortly after, we invited the community to read our first-gen stories displayed on the wall, write words of encouragement and suggestions, check out resources, enjoy treats, take first-gen buttons, stickers, and more!
Many thanks to the President's Diversity Steering Group, the Office of the Provost, and partnering offices (Advising & Planning, Career Development, ISAP, LRC, Student Life, and Residential Education) for all your support in making this celebration happen!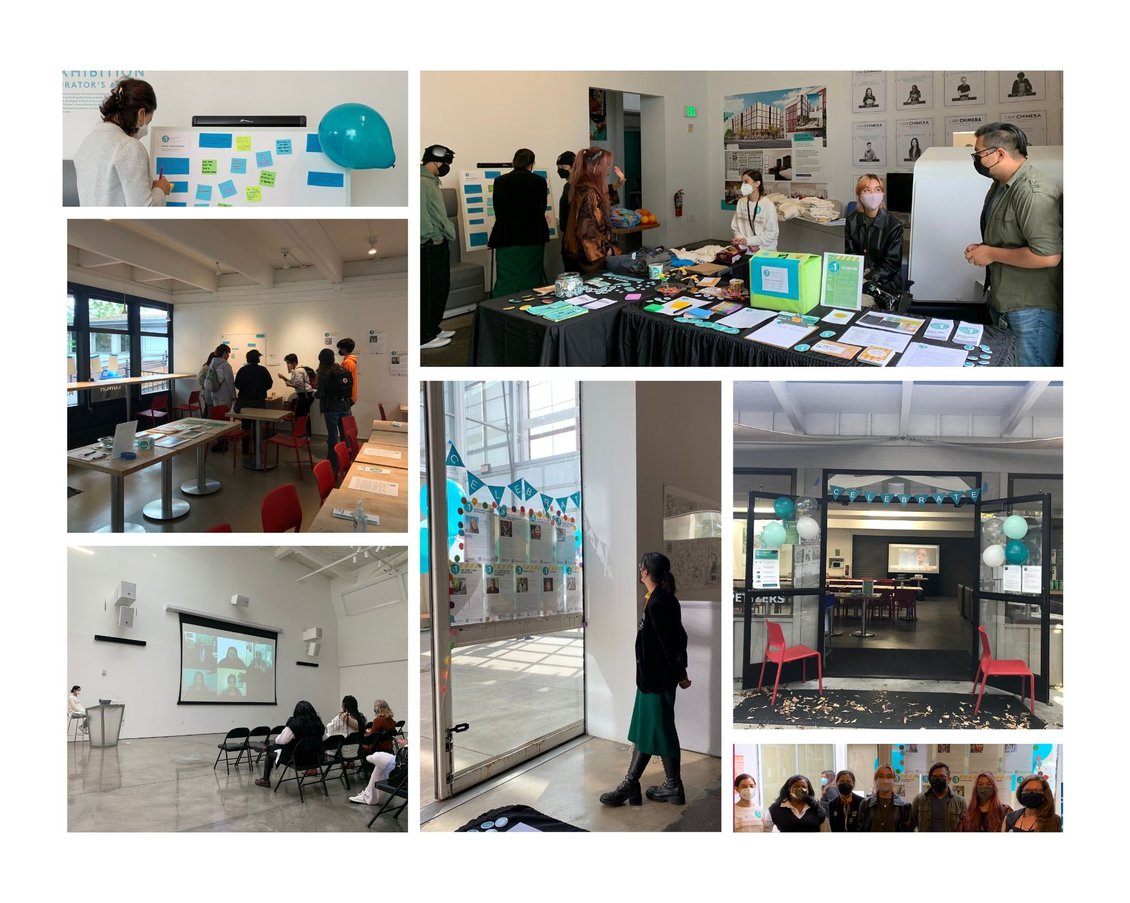 Our vision is to create welcoming and affirming spaces for first-generation students by acknowledging their presence, strengths, and talents in our diverse community. We aim to promote awareness, visibility, and empowerment for first-generation students in our campus community by engaging staff and faculty in supporting, mentoring, and advocating for first-generation students. We encourage you to share your first-gen story or show your support through words of encouragement for our first-generation students at CCA. Ongoing submissions are welcome!
If you would like to get involved with supporting our first-gen students or have any suggestions, please email studentsuccess@cca.edu.
-Office of Student Success