Global Perspectives on International Contemporary Art and Culture: Venice Biennale / documenta 15 / Berlin
Faculty: Ren Fiss
Venice Biennale / documenta 15 / Berlin: June 8–25, 2022
Venice Housing Check-in: Wednesday, June 8
Berlin Housing Checkout: Saturday, June 25
Before traveling abroad, the class will hold a preliminary one-day online seminar in May.

---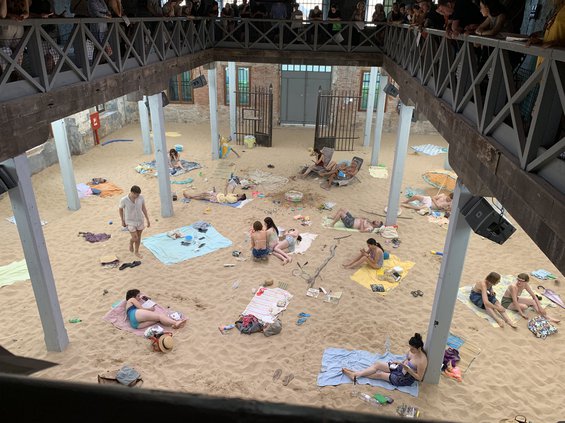 Program Description
Open to undergraduate and graduate students
This course explores highly anticipated international art spectacles in Venice and Kassel, as well as the city of Berlin, capitol of the international art world.
We begin at the 2022 Venice Biennale, an event that brings creatives from all over the globe to exhibit in unique venues throughout this dramatic city of canals and islands. Themed this year as The Milk of Dreams, the Biennale aspires to be "an optimistic exhibition celebrating art and its capacity to create alternative cosmologies and new conditions of coexistence."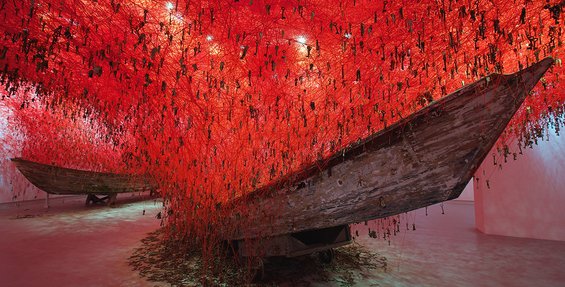 We will then travel to Kassel, Germany, to attend the opening of documenta 15, an international exhibition that takes place only once every five years. In 2022, documenta is being curated by ruangrupa, a Jakarta-based artists' collective organized around the idea of lumbung—an Indonesian principle rooted in sustainability and communal resource sharing. The large exhibition that spans the city brings together artists and collectives, primarily from the Global South (Asia, Africa, South America) who share values of solidarity and collectivity in imagining a better world.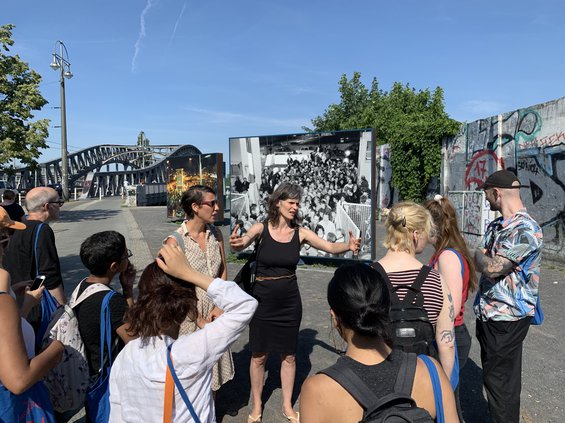 Finally, in Berlin, we will explore the reinvention of the German capital as one of the most innovative and cutting-edge centers for contemporary cultural production. The Berlin cultural scene draws much of its energy from the city's tumultuous history: the complex intertwining of past and present that make up Berlin's ever-changing political, artistic, and architectural landscape. Students will be introduced to a wide range of international practitioners and experts: we will visit artist studios, private collections, and non-profit spaces; meet with curators, artist collectives, architects and gallerists.

---
Student Testimonials
"This course included a worldly view of art, one that I had not experienced up until this trip."
"Ren's background and experience gave us access to unique perspectives, spaces and conversations we would not otherwise have access to. Overall the class was inspiring, enlightening and challenging."
"The field trips alone were the most fantastic part of our trip... We kept being met with smiles, leaving our classroom time with even more joy, knowledge and thoughts to apply to our own works and futures as both students, artists and community members"
---
About the Instructor
Ren Fiss is a professor, writer and curator whose current research examines global branding practices in relation to the mechanisms of globalization in the contemporary art world and its accompanying exhibition economies, with a focus on how citizenship and historical memory are visually produced. Her case studies examine different post-Cold War "brandscapes" in Vietnam, Germany, and South Africa, where the expediency of culture is accelerated in order to meet the demands of unification in the wake of political upheaval or trauma. Some of her past projects include Blue Flowers in a Catastrophic Landscape (Museo Reina Sofia, Madrid) and Necessary Force: Art under the Police State (University of New Mexico). She has also authored books and articles on German cultural history. Fiss holds a PhD from Yale University and a BA from Brown University. Prior to academic teaching, she worked in the curatorial departments of the Institute of Contemporary Arts, London, and the New Museum in New York City. Born in New York City to German parents, she has worked in Germany in conjunction with exhibition projects, grants and residencies.
---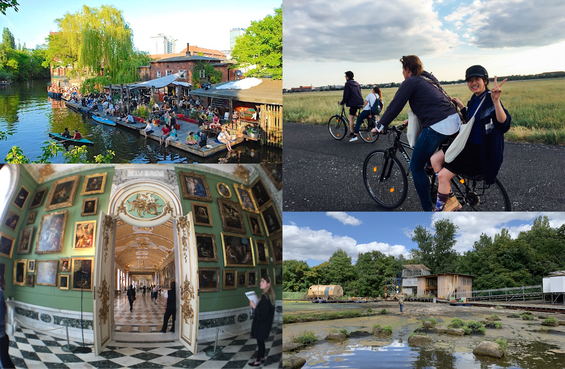 Prerequisites
Undergraduate students: Successful completion of at least sophomore level by summer 2022 and instructor approval.
For 3000-level History of Art and Visual Culture Elective credit: Intro to the Modern Arts (HAAVC-1080)
Graduate students: Instructor approval
In addition, all students must be in good academic, conduct, and financial standing for the 2021–22 academic year. Students who are on probation in fall 2021 are not eligible to enroll in a 2022 summer study-abroad program.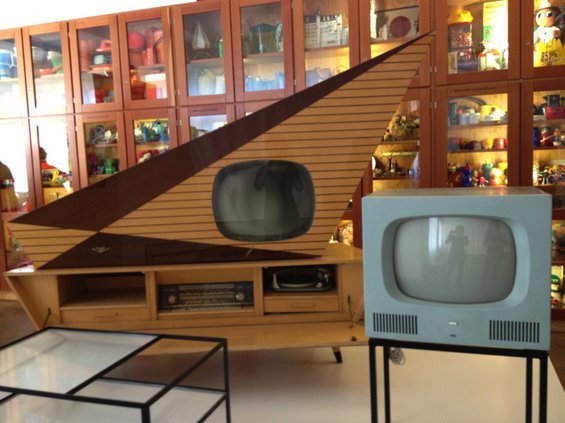 Course Satisfies
For undergraduate students, this course satisfies a History of Art and Visual Culture elective (HAAVC-3000) or a Social Science & History elective (SSHIS-2000).
For graduate students, this course satisfies a Grad-wide elective (GELCT-6100), Curatorial Practice elective (CURPR-6060), or Fine Arts Elective (6480).
Program Tuition
$5,600 + $50 summer registration fee
Included in program tuition:
3 credits; housing; some meals; local transportation, including transportation from Venice to Germany; guest artists; field trips; entrance fees; and travel/health insurance
Not included in program tuition:
Airfare to Venice, Italy, and return from Berlin, Germany; ground transportation to and from airports in Venice and Berlin; most meals
---