CCA OneCard is a feature of your CCA ID. Your card provides building access if you live in Founders Hall, and serves as your payment method for all meal plan transactions. If you live in Founders, you are automatically enrolled in the required meal plan. To check your account balance, statements, please follow these instructions.
---
Login to TouchNet OneWeb with your CCA credentials
Navigate to the "Financial" tab
Select "balances" from the drop down list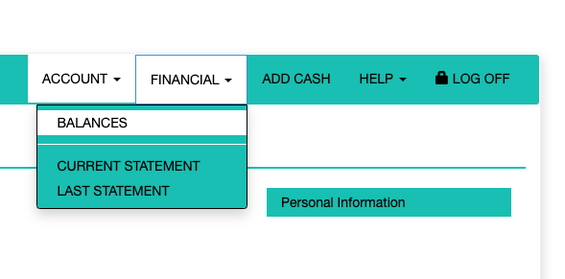 ---
If your meal plan balance has been depleted please follow the following instructions to add additional funds to your balance.
Please read the Meal Plan Policy: Additional funds are subject to the same terms as meal plans. It is important not to add more funds than you can spend by the end of the Academic Year as they expire per the policy.
Login to TouchNet OneWeb with your CCA credentials
Navigate to the "Add Cash" tab
Follow the prompts

---
Upload a photo, report a lost or stolen card