There are many staple events Student Life hosts every year at CCA, here are our most anticipated events of the school year.
---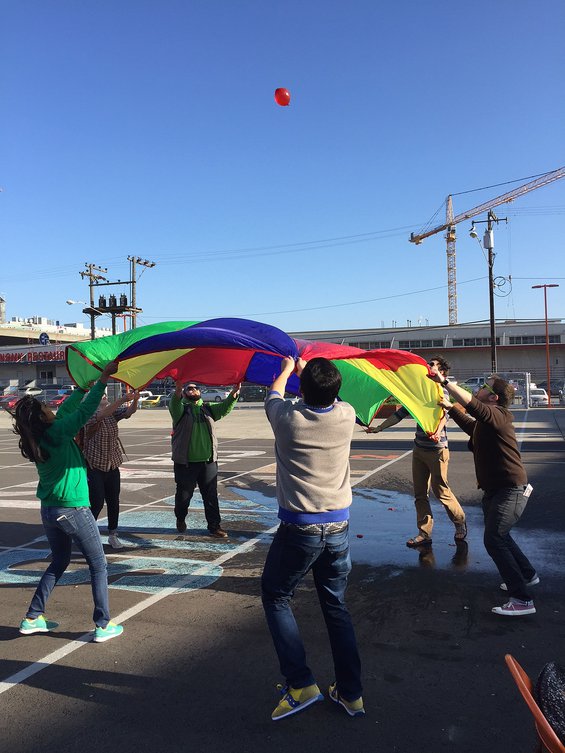 After New Student Orientation week, we kick off the start of the school year with our annual Chimerapalooza! We celebrate coming back together and welcoming new members of the community. This is a great opportunity for new and returning students to get acquainted with everything the college and the surrounding greater Bay Area community has to offer. In addition to college departments, student clubs, and organizations, neighborhood businesses will promote student discounts and give out freebies. Free food, games and music round out this festive celebration!
Takes place in August.
Each fall semester, the Office of Student Life and volunteers from across the college host a Holiday Lunch for students, staff and faculty on each campus. Please join us for a warm meal and a chance to get together as a community. Be sure to have your valid CCA ID, with the current semester sticker for check in!
Takes place in November.
All CCA students, alumni, faculty, and staff are invited to sell their original art and/or crafts at the annual Holiday Fair (November) or Spring Fair (April). Open to the public, this is a unique opportunity to discover and purchase one-of-a-kind gifts while enjoying live music. Be sure to visit About Fairs for more information.
Takes place in December and April.
The week before finals, Crunch Week is a series of free events to help CCA students survive the end of the semester . Activities provide opportunity for students to take a well-earned "self-care" break from final projects with free massages, coffee, pizza events, and Crunch Week Emergency packs throughout the week!
Takes place in December & April.
It's time to celebrate the accomplishments of graduating students by attending one of many end of year events ranging from the MFA Thesis Exhibition, the Annual Fashion Show, and culminating with Commencement. This is a wonderful opportunity for you to get a sneak peek of what you will be doing in your senior year at CCA!