Graduate Student Orientation
Graduate Student Orientation
Welcome to California College of the Arts!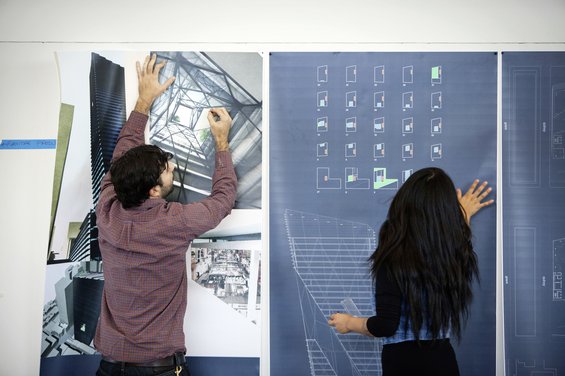 California College of the Arts has enhanced the graduate-student experience:
development of new award-winning graduate studios and facilities
the augmentation of our stellar faculty body with new tenure-track faculty and international visiting artists
the growth of new graduate programs that provide a deep interdisciplinary dialogue for all students
We have also built many bridges with Bay Area companies and organizations to pave the way to your career after graduation.
CCA's faculty, administration, and staff expect you to be deeply engaged not only within your program but also with the other resources at the college as well as with the remarkably creative community that surrounds us.
With great anticipation, your families, friends, and campus community are preparing to welcome and support you for this important milestone.
Save the Date: 2019 Fall Orientation
Tuesday, August 27
San Francisco campus
New students are required to attend.
6 Steps to a Successful Orientation
Step 1: Read the Admitted Graduate Students' Webpage
Step 2: Read CCA Laptop Initiative & Recommendations
Step 3: Determine Health Insurance Eligibility
Step 4: Read the Student Handbook
Step 5: Join Graduate Student Alliance (GSA) on Facebook
Questions
Email orientation@cca.edu more info about graduate student orientation.
Contact your desired graduate program directly for program-specific information.