Update to Residential Education's Guest Policy (effective Wednesday, August 31, 2022 ) please visit here.

CCA Indigenous Land Acknowledgement
California College of the Arts' current and historical campuses are located in Huichin and Yelamu, also known as Oakland and San Francisco, respectively, on the unceded territories of Chochenyo and Ramaytush Ohlone peoples, who have continuously lived upon this land since time immemorial. We recognize the historic discrimination and violence inflicted upon Indigenous peoples in California and the Americas, including their forced removal from ancestral lands, and the deliberate and systematic destruction of their communities and culture. CCA honors Indigenous peoples—past, present, and future—here and around the world, and we wish to pay respect to local elders.
---
Mission Statement: The Office of Residential Education (Res Ed) strives to provide a welcoming and educational living environment. The residential curriculum engages students at critical points in their personal and artistic development. We challenge and support our students through co-curricular learning opportunities that guide them to become creative-citizens. Students living in our residence halls are offered unique learning opportunities beyond the classroom
Vision: To foster a brave space that allows students to grow beyond the classroom and gain life long skills
Tagline: Connecting bridges through art
CORE VALUES: We are ChimeraMADE!
M: Mission driven: fostering a sense of personal and community responsibility where students understand their roles around individual responsibility, community membership and accountability to both self and others
A: Awareness: fostering student participation in activities that support the development of our residents' knowledge, skills and competencies to become better artist-citizens
D: Diversity: acknowledging the diversity of our community through the creation of a brave & inclusive environment for all students to explore identities of self and others
E: Education: our Residential Curriculum is the vehicle that we use to offer students the opportunity to expand their ideas, beliefs, values, relationships, skills and purpose. The programming through the Residential Curriculum is offered to guide students to become artist citizens who shape culture by cultivating innovation, engaging their communities, and enhancing social and environmental responsibility
Student Learning Goals and Outcomes:
Students will learn awareness of self and others through programming and community building activities
Students will learn how to advocate for themselves through intentional conversations with Residential team members, and utilize campus resources
Students will learn self-autonomy, independence, and life long skills as contributing members of a global society
Departmental Learning Goals and Outcomes:
We as a department hope to establish a functioning curriculum that is sustainable for years to come, through implementation, assessment, and revision
We as a department would like to be transparent and hold ourselves accountable, with feedback from students and community members
We as a department aim to ensure our work is done with impact, intent, and integrity
Resource & Programs include:
Support and guidance from professional staff and trained student team members
Two CCA-sponsored residential communities: Founder Hall and Blattner Hall
Opportunities to build global community, celebrate diversity, and develop life skills
Residential curriculum and education throughout the academic year and summer months
Connection and community building
Support for navigating successful relationships
Activities and workshops sponsored by Residential Education staff
Leadership opportunities
Referrals to other college resources
General Questions? Contact us: housingdining@cca.edu

Kate Bowers
Associate Director, Residential Education, Administration, & Leadership, Student Affairs
Contact by email: kbowers@cca.edu
Tell us a little about yourself?
Kate's work in Student Affairs has primarily focused on Residential Education. She firmly believes that thoughtful residential spaces, centered on connection and learning, cannot only help students to persist and thrive in college, but can also make them great neighbors after graduation. She has a deep background in student conduct and crisis management and strives to operationalize policies and procedures that support students and their wellness. Prior to her arrival at CCA Kate served as the Associate Director of Residential Conduct & Community Standards at the University of California, Berkeley, and the Director of Residential Education at Saint Mary's College of California.
Kate is originally from the Buffalo, New York, area. She has been living in the Bay Area since 2006. She holds a Master of Science degree in College Student Personnel from Miami University of Ohio, and a Bachelor of Arts degree in Biology from Randolph Macon-Woman's College. While enjoying time with family and friends, Kate likes to hike, read and hunt for the best pastries.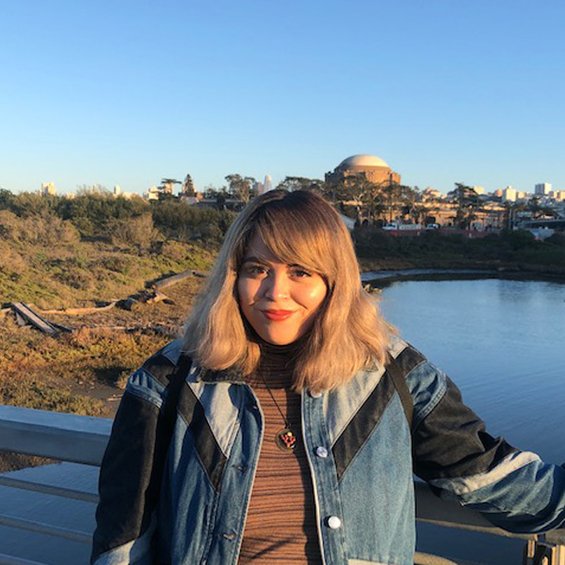 Genesis (She/Her/They/Them)
Residential Education Coordinator, Founders Hall
Contact by email: genp371@cca.edu
(Monday - Friday)
What is your favorite part of your role?
My favorite part of my position is working with my Resident Assistants, and encouraging them to grow as people.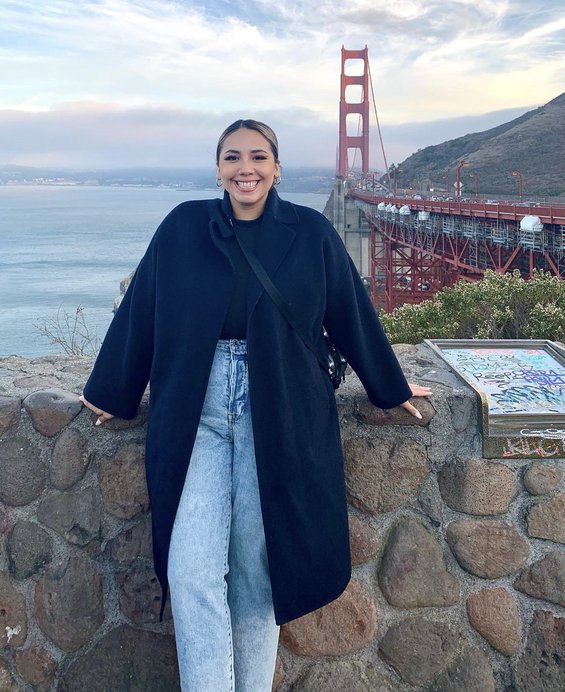 Danielle (She/Her/Hers)
Residential Education Coordinator, Blattner Hall
Contact by email: daniellem@cca.edu
(Monday - Friday)
What is your favorite part of your role?
Programming! Brings back my college days.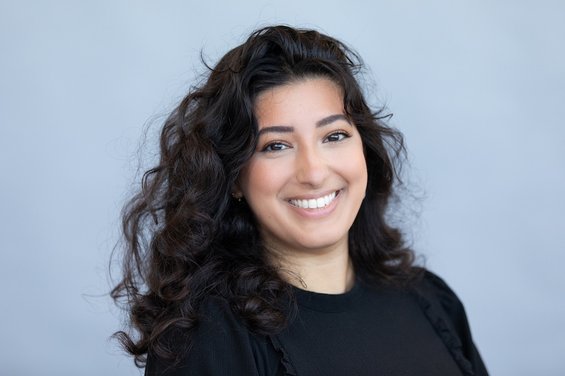 Layla Namak (She/Her/Hers)
Graduate Assistant for Campus Life (GACL) 
Tell us a little about yourself.
Layla Namak received a bachelor's degree from the University of North Carolina at Chapel Hill in 2018, where she developed a passion for community-building through design practices. She is passionate about restorative justice and the power of design to nurture our relationships with ourselves, our environments, and others. Her keen interest in cultivating and nurturing belonging in communities stems from a commitment to fostering a more inclusive, just, and accessible world. She is currently a graduate student pursuing architecture.

Residential Education would like to thank RA Kindra (Fall 2020) for designing the elements on our portal page. RA Kindra has been working very hard this Summer as our in-house graphic designer. If you would like to see more of her work, visit her website.