Friendship Mural
+

Add to calendar
Fri, Apr 16 2021, 3PM - 4PM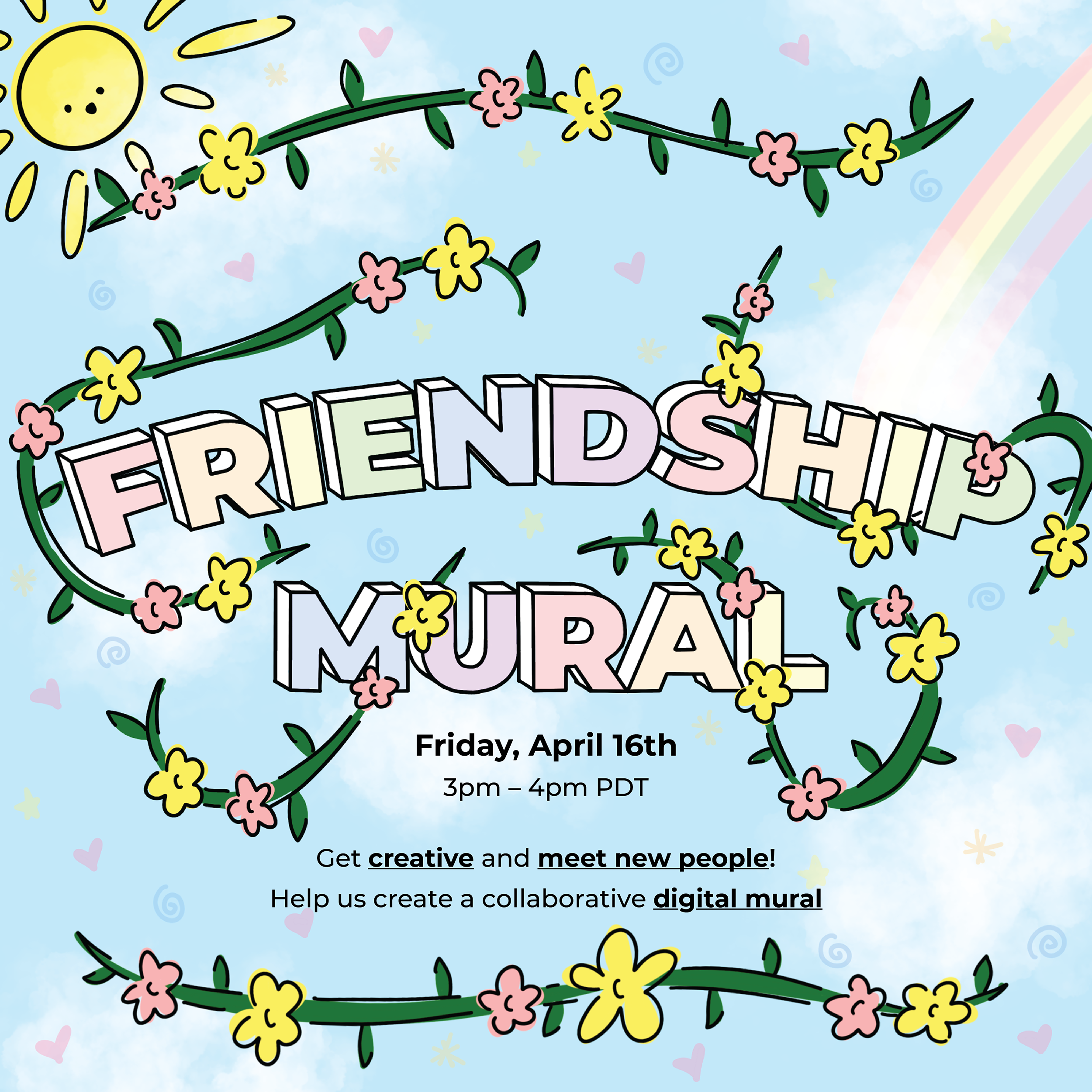 Organized by
Ainsley Carter and Stella Sun with Kate Rutter, Adjunct Professor, Interaction Design Program
Event description
Get creative and connect with other students! By taking part in the event, you'll get to collaborate with students from different majors to create a mural pieced together from individual drawings based on mad-libs style prompts. Using your favorite artistic tools, you can contribute to our interdisciplinary friendship mural! Don't miss out – everyone will finish the event with an emailed copy of the collaborative artwork!
Friendship Mural is a follow-up to the workshop Kat Vellos Presents the "Friendship Power Pack: How to Create Thriving Friendships During Adulthood", which took place on February 26, 2021. A recording of this workshop is available to members of the CCA community on Panopto. 
Other student-organized follow-up events include:
This event is part of the Creative Citizens in Action initiative at CCA (CCA@CCA), and is funded by an endowment gift to support The Deborah and Kenneth Novack Creative Citizens Series, an annual series of public programs focused on creative activism.

Entry details
Free and open to the CCA community.
CCA@CCA is committed to providing universal access to our events. Please contact exhibitions@cca.edu to request disability accommodations.