The Design Lecture Series reflects CCA Design's commitment to being a sanctuary for emerging voices and diverse practices. Each semester we host a powerful slate of thinkers and practitioners who expand our idea of what design is and what design can do.

For the Spring 2022 Design Lecture Series we bring back over 15 CCA alumni (and one special guest – Andrew McLuhan) to share their design strategies and stories of success. Most of the events are structured as dialogues or conversations focused around the speaker's lived experiences:  being the first, or only, designer in an organization; pushing for sustainability as an interdisciplinary team at Nike; the reality of professional detours; building a new platform to grow digital connections and community; and designing for ambiguity, coziness and more. We hope you'll join us for one, or all of these critical conversations.
Recordings from past Design Lecture Series can be accessed online on our CCA Youtube Channel
For more information on each speaker, check out the individual series portal pages below (CCA log-in required):
---
---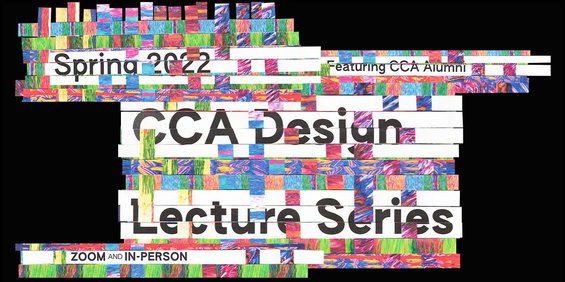 Poster Designed by:
GRL GRP (MFA Design Alumni)
The CCA community can view this series on the Portal.
---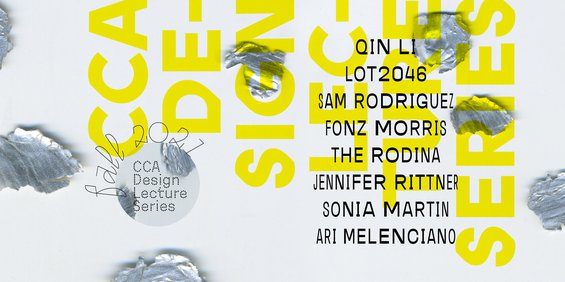 ---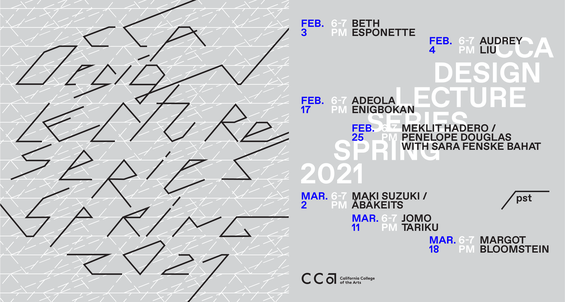 ---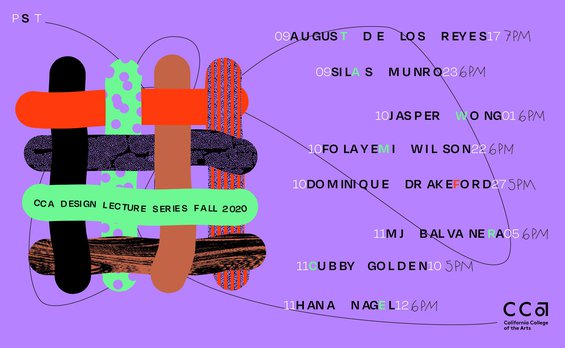 ---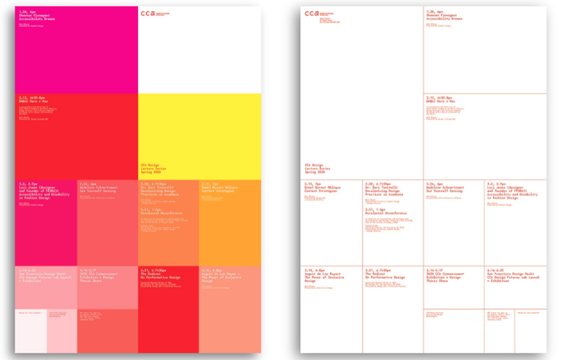 Poster Designed by:
chris hamamoto (MFA Design + Graphic Design Faculty)
---
Poster Designed by:
Mary Banas (MFA Design + Graphic Design Faculty)
---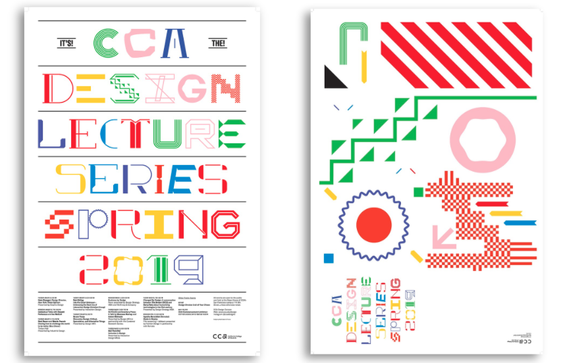 ---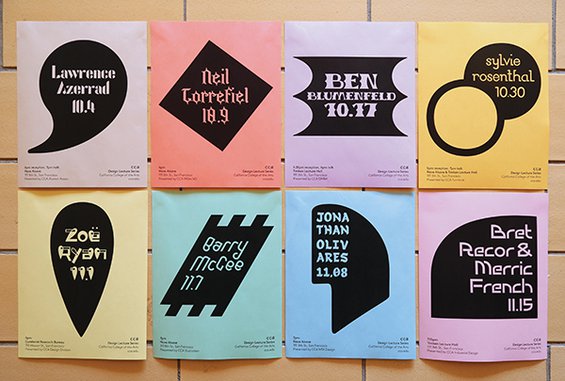 Poster Designed by:
Rachel Berger (Graphic Design Chair + Faculty)

Typefaces by Graphic Design Students:
Eva Chen, Lucy Wang, Lucy Peterson, Nicole Enos, Fay Chang, Gaia Baravalle, Jireh Datuin, Ryan Scher

Photography by:
Kimberly Macdonald (CCA Staff)
---