Division of Student Affairs
---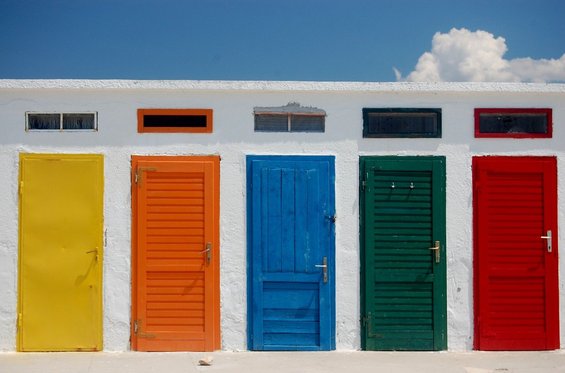 Below is a list of Division of Student Affairs Departments.
Be sure to visit departmental sites for more detailed information regarding the programs and services they offer.
---
The Division of Student Affairs maximizes the student experience. We foster transformative co-curricular learning and support students as they navigate challenges and transitions. We teach students the skills they need to be creative citizens who embody CCA values.
Guiding Principles:
We partner with faculty, staff, and the community to support and maximize the student learning experience.
We engage students in co-curricular experiences that focus on educating the whole person.
We encourage, enhance, and maintain a sense of interconnectedness and community, and we promote opportunities for collaboration.
We use assessment data from institutional and national research projects to provide evidence-based student support and services.
The Office of the Vice President oversees:
---
The Office of the Dean of Students provides assistance, intervention, prevention, and referral services to the college community. The office also serves as an advocate for students while challenging students to develop personal responsibility, practice ethical decision-making, and seek social justice as they grow into creative citizens.
Guiding Principles:
We address general student concerns and grievances by providing advocacy, support, and mediation.
We engage students with the care and support needed during difficult and challenging personal and academic circumstances.
We ensure students' rights, safety, and well-being through education and adjudication.
The Office of the Dean of Students oversees:
---
Career Development prepares students to navigate the requirements for success in a rapidly shifting world of work by assisting them in defining their personal career success, acquiring the skills to remain competitive in an ever-evolving job market, building strong professional connections, and developing entrepreneurial strategies for developing their own business/practice. Our team provides online career coaching for students and alumni by appointment or pre-selected drop-in hours.
Resource & Programs include:
One-on-one career coaching appointments
Handshake student job board
Employer conversations and online workshops
Career Expos and job fairs
Building an Artist's Life career symposium
Résumé and portfolio reviews
Online mock interviews
Career goal-setting guidance
Professional network and association connections
---
CCA Counseling Services is committed to the personal development and professional advancement of students engaged in an arts-based educational environment fostering creativity, curiosity, and diversity. Counseling Services encourages student success and well-being by providing a broad spectrum of mental health services, including individual therapy, crisis intervention, consultation, referral, workshops on mental health topics, and outreach.
Resource & Programs include:
Individual, confidential, professional counseling appointments for students (up to 10 sessions per academic year, as well as summer sessions for continuing students, are free of charge)
Crisis intervention
Referrals to community resources (including psychiatric resources)
Presentations and workshops about mental health and wellness as well as support with developing and offering student-initiated mental health workshops
Consultations for faculty and staff regarding student support
Referrals to other college resources
---
International Student Affairs and Programs (ISAP) provides services to help international students understand federal immigration regulations, manage cultural transitions, and develop the international community at the college.
Resource & Programs include:
One-on-one appointments with our professional staff
Immigration advising
Assistance with applications for benefits (e.g., employment authorization, Social Security numbers, etc.) for international students
Support for cultural programming in collaboration with student clubs
Online forms and resources
International Education Week events
Referrals to other college resources
---
The mission of Residential Education at CCA is to support the college's and the Division of Student Affairs' missions by creating a vibrant living environment that encourages mutual respect, celebrates global diversity, fosters student connections within and outside of the department, and enhances the educational experience of our students by promoting personal growth and development of the creative citizen in our residential communities.
Resource & Programs include:
Support and guidance from professional staff and trained student team members
Two CCA-sponsored residential communities: Blattner Hall and Founders Hall
Opportunities to build global community, celebrate diversity, and develop life skills
Residential curriculum
Connection and community building
Support for navigating successful relationships
Activities and workshops sponsored by Residential Education staff
Leadership opportunities
Referrals to other college resources
---
The Office of Student Belonging and Inclusion works to create a community of care at CCA that cultivates an inclusive and vibrant campus experience that facilitates student engagement, social inclusion, intellectual curiosity, and personal exploration by working within our globally and culturally diverse college community. Through our initiatives and programs, we strive to advocate for and uplift voices of BIPOC students, women, LGBTQQIP2SAA students, first generation students, and other historically marginalized and/or underrepresented populations. We are here to support these students to develop and sustain a strong sense of belonging and connection within the CCA community.
We value civic responsibility, community engagement, creative collaborations, affirming multiple and intersecting identities, cultural competence, and modeling honesty, integrity, and social justice.
Resource & Programs include:
New Student Orientation and Chimera Welcome Week
Multicultural Resource Center
Campus-wide DEIB-focused initiatives and events
Opportunities to build community and celebrate diversity
Support for affinity/identity-based student clubs/groups
Support and guidance from professional staff
Referrals to college and external community resources
---
The Office of Student Life fosters a culture in which students are the makers of their own learning experiences. We engage students to develop personally, socially, and intellectually to become creative citizens. In collaboration with students, the professional staff supports the students' academic journey through the following co-curricular programming: new student orientation, student activities, student organizations, leadership development, and commencement. We value civic responsibility, community engagement, and creative collaborations.
Resource & Programs include:
Events and opportunities focused on community building, mentorship, diversity, and sustainability
Funding and support for student-initiated events
Opportunities to sell artwork at the annual art and craft fair
Events and activities that amplify the Creative Accord and promote self-care and wellness
Resources to start student organizations and clubs
Leadership opportunities through student organizations and clubs, Sophomore Advisory Group, Student Council (undergraduate), and Graduate Student Alliance
Support and guidance from Student Life's professional staff
---
The Office of Student Success provides students with personalized guidance to connect with resources, community, and strategies to support their creative path. We explore and celebrate the unique experiences and talents each student brings to our community, which are the foundation of their success.
>> Student Success supports students in developing and implementing academic success strategies and connects students to helpful resources throughout their time at CCA.
>> Learning Resources connects students with Academic Coaching to help at any stage of writing or projects, including guidance on understanding assignments, working through ideas, and strategizing academic success.
>> Access/Disability Services provides services to enrolled students who have documented permanent or temporary physical, psychological, or sensory disabilities that qualify them for academic accommodations under the law.
Resource & Programs include:
One-on-one individualized appointments
Workshops, events, and academic success resources
Support for community-engaged learning and study groups
Access and accommodations
Support for academic probation, repeat course attempts, and assistance with returning to CCA
Consultations for faculty and staff
Student Success oversees: