---
Medical or Mental Health Emergencies
Call 911 or go to your nearest emergency room.  
For urgent, non-emergency mental health issues requiring immediate attention:

Call CCA's mental health crisis hotline number: 415.551-9344.
Campus-Related Emergencies
Call CCA's Public Safety department at 415.703.9510.
---
Students enrolled in the CCA Student Insurance Plan (which includes Aetna health insurance)


If you are experiencing a medical or psychological emergency, go to your nearest hospital. If you cannot transport yourself, you should call 911 for emergency evaluation and/or ambulance transportation.

To find a list of emergency rooms and urgent care centers, etc. that are considered in-network for Aetna, please do one of the following:
Visit aetnastudenthealth.com and choose "California College of the Arts" as your school. From there, you can search for a specific doctor or the nearest facility.
Call Aetna Student Support line directly to speak with an Aetna representative and they will help you find a doctor or facility that is in network based on your location and zipcode.
- Call Aetna Student Support at 1-877-480-4161.
- Dial "0" to skip to speak with an Aetna representative.

To access your health insurance information (Aetna Health ID Card) see instructions at: How to Access Your Student Insurance Plan. 

--------
If you are not experiencing an emergency situation, you have two options:
Call Aetna's 24/7 Nurse Advice Line: 800.556.1555.

Reach out to One Medical. They serve as a primary healthcare provider and accept CCA's student insurance (through Aetna). They can provide advice regarding care and next steps. As a member, you have access to 24/7/365 virtual care by phone, email, and video conference, a mobile app for appointment scheduling and prescription refills, personal health coaching, and referrals to a network of specialists.

If you have not yet activated your free OneMedical membership:

Visit onemedical.com/mybenefit, select the "Activate Now" button, and follow the instructions.
Contact One Medical Customer service: 1-888-ONEMED1 (1-888-663-6331)
---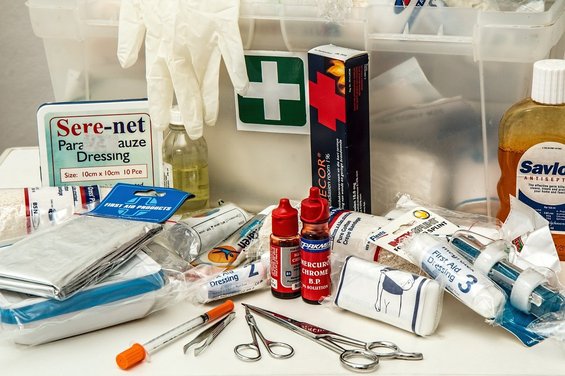 The following list of facilities is for informational purposes only.
If you have an urgent medical situation and are unsure about your medical coverage, but you are well enough to make a phone call, please call your insurance company to find out your coverage information; otherwise, you should go to the closest hospital.





Emergency Rooms
CPMC Emergency, Davies Campus
(this location is part of Sutter Health's California Pacific Medical Center)

Castro and Duboce Streets, N. Tower Level A, San Francisco, CA, 94114
(415) 600-0600


St. Francis Memorial Hospital

900 Hyde Street, San Francisco, CA 94109
(415) 353-6000


St. Mary's Medical Center

San Francisco, CA 94117
(415) 668-1000


UCSF Helen Diller Medical Center at Parnassus Heights

505 Parnassus Ave., San Francisco, CA 94143
(415) 353-1037


Zuckerberg San Francisco General Hospital (public hospital)

1001 Potrero Avenue, San Francisco, CA 94110
(628) 206-8000

Urgent Care Centers

---
Emergency Contact Information
Help Us Support You in an Emergency
Complete Workday Inbox Items
When students experience a crisis during their time at CCA, staff are here to offer support.
Please help us to help you by making sure that your contact information and emergency contacts are always up-to-date.
Since some students' information changes during their time at CCA, we are asking all students to confirm that their information is accurate each semester.
Continuing Students:
Check your Workday inbox for the following tasks:

Update My Emergency Contacts
Update My Primary Home Address

Complete each task using the buttons within your Workday inbox tasks.
Troubleshooting Tips:

For "Update Emergency Contacts," add "Emergency Contact" to the "Relationship Type" field, or the task will not be complete. Adding "Emergency Contact" will resolve this common error.
Check out the brief step-by-step video for details about how to resolve errors & submit the tasks!

Since you're in Workday
Newly Admitted Students:
Questions?
RAVE
Rave is the campus wide emergency response network that quickly informs the community about any situation that poses a threat to safety. In the event of a campus emergency, email alerts will be automatically sent to all CCA email addresses. All CCA Community Members (Students, Staff and Faculty) are automatically enrolled to receive Texts and Email messages via their personal contact information on file in their "Workday" profile.
More information: