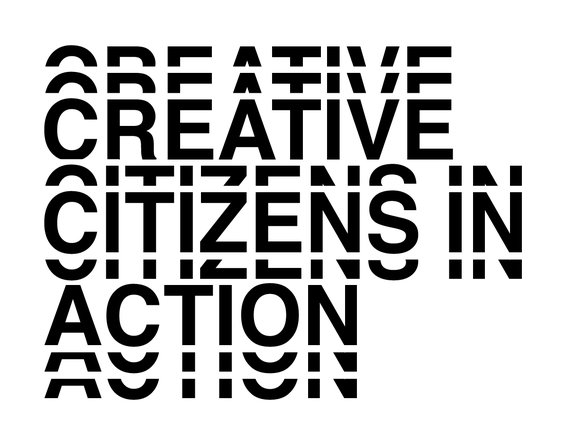 Faculty Micro Grants, funded via Creative Citizens for Action at CCA (CCA@CCA), are designed to support course efforts tied to civic and democratic engagement by CCA faculty. The goal of this program is to support the implementation of small-scale, immediate public-facing events, projects, or activations that aim to improve the learning experience of students and offer critical resources for civic involvement.
Spring 2022 Application Deadline: December 6, 2021
---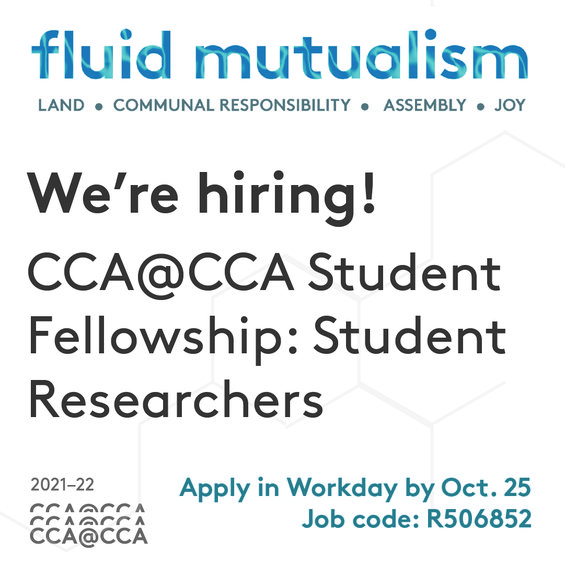 CCA's Exhibitions and Public Programming Department is looking for creative researchers and practitioners to assist with conceiving, planning, and producing public programs related to CCA@CCA.
Deadline: October 25, 2021
---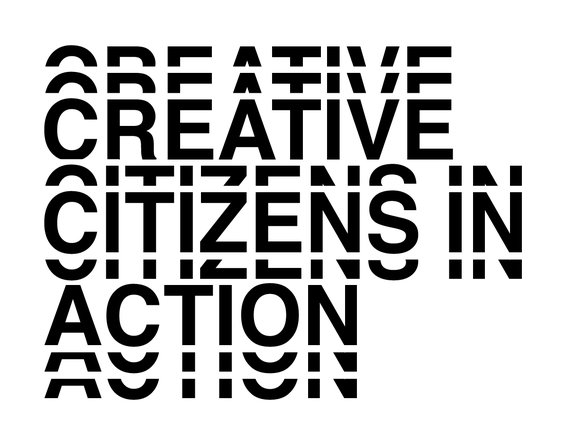 Every year, a visionary faculty member with a passion for civic engagement collaborates with the CCA Exhibitions team as lead faculty organizer of the Creative Citizens Program Series.
Individual tasks include participating in planning meetings, reviewing online proposals, selecting speakers, organizing public programs, communicating with event participants, working with CCA@CCA Student Fellows, and actively recruiting participation in the initiative. This position is a full coordinatorship spread over summer, fall, and spring.
---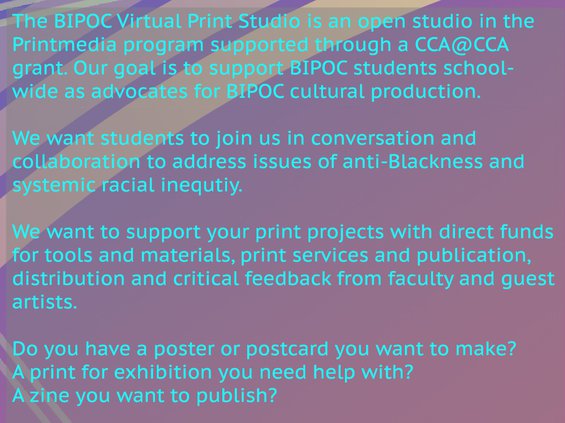 In collaboration with CCA@CCA the BIPOC Virtual Open Print Studio is offering up to $100.00 micro grants for projects in printmedia to celebrate and advocate for BIPOC cultural production; and to communicate, protest, educate and inform the public around issues of anti-Blackness and structural racism. Funds can be used for a variety of things including materials, print services, and publishing. Fill out this form by the November 16th deadline for consideration.

---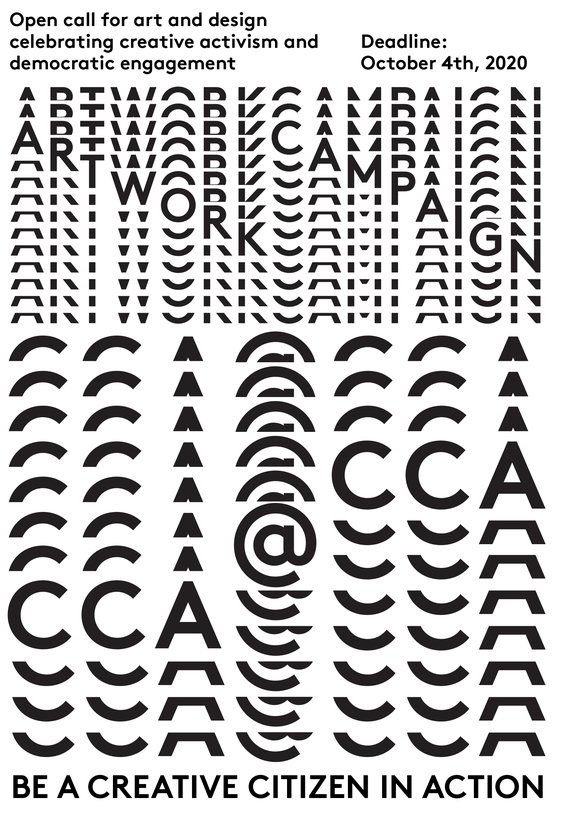 CCA students, faculty, staff, and alumni are invited to participate in an open call for artwork and poster designs that will become part of a visual activation featuring expressions of creative activism from the CCA community. 
Work must be related to creative activism, civic engagement, and/or democratic participation. Topics may include voting, voting rights and access, racial equity, social justice, climate justice, immigrant rights, queer rights, indigenous rights, gun reform, and/or any issue that is meaningful to you at this particular moment in time. Collaborative work is welcome and previous, current, and new work are all acceptable. 
Click the poster to the right for more information!