Painting Lecture Series
Event series
Tue, Mar 19 2019, 10:30AM - Mon, Nov 11 2019, 9PM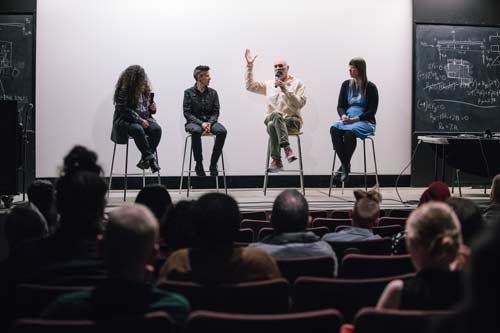 Event description
Our Painting Lecture Series is a unique series of free public lectures by artists who work primarily in the disciplines of painting and drawing and whose practices expand the notion of what painting and drawing can be.
The Painting/Drawing Program is committed to bringing both emerging and well-established artists to speak with students through this engaging series.
Our guest lecturers are drawn from the rich local arts community here in the Bay Area as well as regional, national, and international visitors brought in through partnerships with local arts institutions.
The broad-minded group of artists we sponsor appeal to a wide community of artists here at the college, with both undergraduate and graduate students regularly attending to mingle, debate, and share ideas.
The conversations begun in the lecture carry over into our studios, stimulating lively discussions that become part of the ongoing dialog within the painting and drawing community at CCA.