Manager Overview / Supporting Documents
Manager Overview / Supporting Documents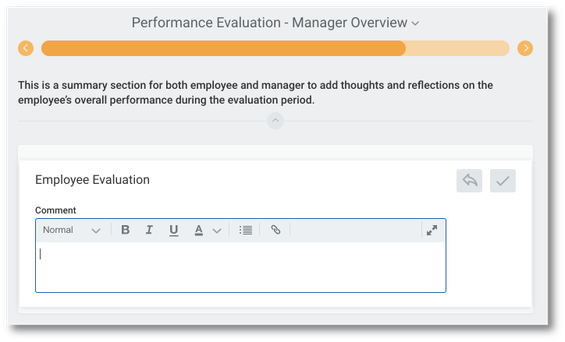 Enter comments on your overall performance this past cycle in the Comments field within the Manager Overview section.
---
If you have reports, emails, or other documents that will help your manager better evaluate your work, please use the Supporting Documents section to update the document(s).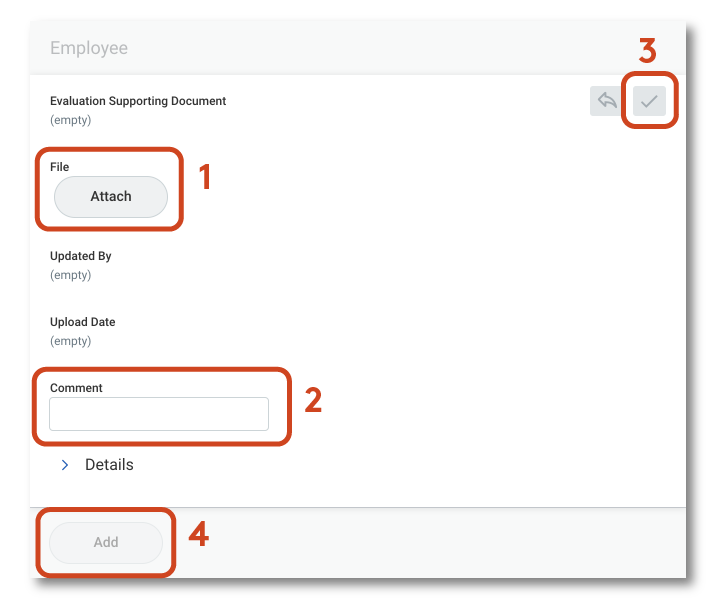 Click Attach. Locate and select the file you want to upload.


Enter a Comment about the document (explain what it is).


To save, click the check mark in the upper-right of the section pertaining to that document or click outside the section.


If you have multiple documents to upload, click Add to add each document separately.


Note: Ignore the Details section. This is not currently being used.


---