Work Accomplishments/Areas of Strength
Work Accomplishments/Areas of Strength
This section of the evaluation focuses on work accomplishments and your areas of strength. We recognize that some of your initial goals for this year may have shifted, so please share up to three (3) examples of work accomplishments from the last evaluation cycle and/or highlight your areas of strength as they tie to the CCA Core Competencies.
---
Skip Manager Use Only Section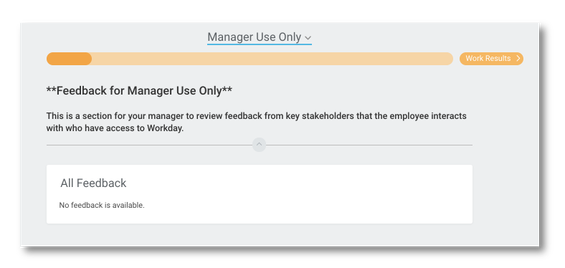 Please skip this first section, Manager Use Only; click Next.

Nothing will be visible to employees here. This is a placeholder for your manager to use.


---
Enter Work Accomplishments/Areas of Strength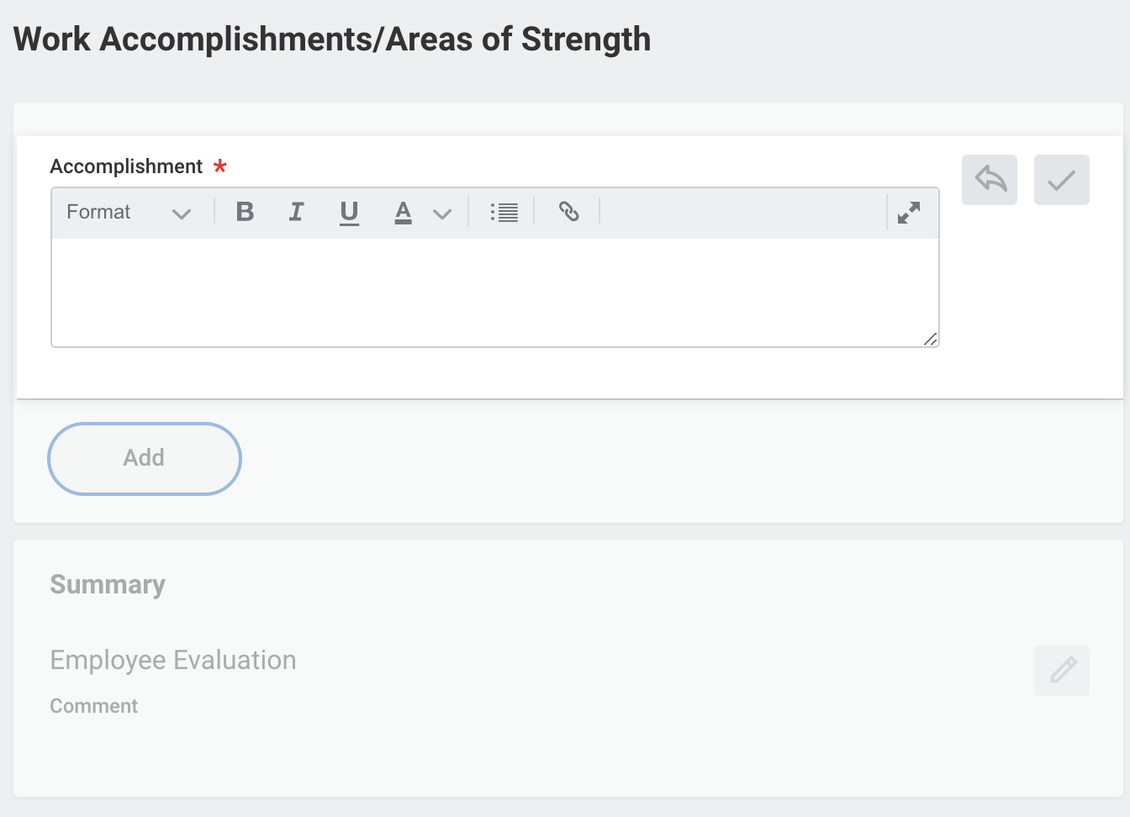 1) Click Add and enter in your first work accomplishment/area of strength in the Accomplishments section.
Results should be short.


2) Enter in Comment.
This is where you can explain the result and what was done in detail.


3) Click the checkmark to save.


4) Click Add to add an additional Result.
Please note that in order to streamline the performance evaluation process, there is a 500 character maximum in each Accomplishment field and in the Summary comment field.
---
Examples of Work Accomplishments
Work Accomplishments are unique to you and your position, but here are some examples :


| Result | Comment |
| --- | --- |
| Boosted number of new applicants by 20% | With the additional contact with prospects via social media and media campaign, with individual "high-touch" follow-ups via email, phone, and in-person meetings. |
| Created synergy between offices | Worked on introducing all staff to each other so they understood the work done in the other office. I set up cooperative working meetings on a weekly basis as a forum to bring the issues we needed the group, as a whole, to decide and work through in order to solve the problems at hand. |
---