Key Area(s) of Growth and Development
Key Area(s) of Growth and Development
This section of the evaluation focuses on your areas of growth and development. Please identify any areas where you could further develop in your position. Feel free to reference the CCA Core Competencies as appropriate.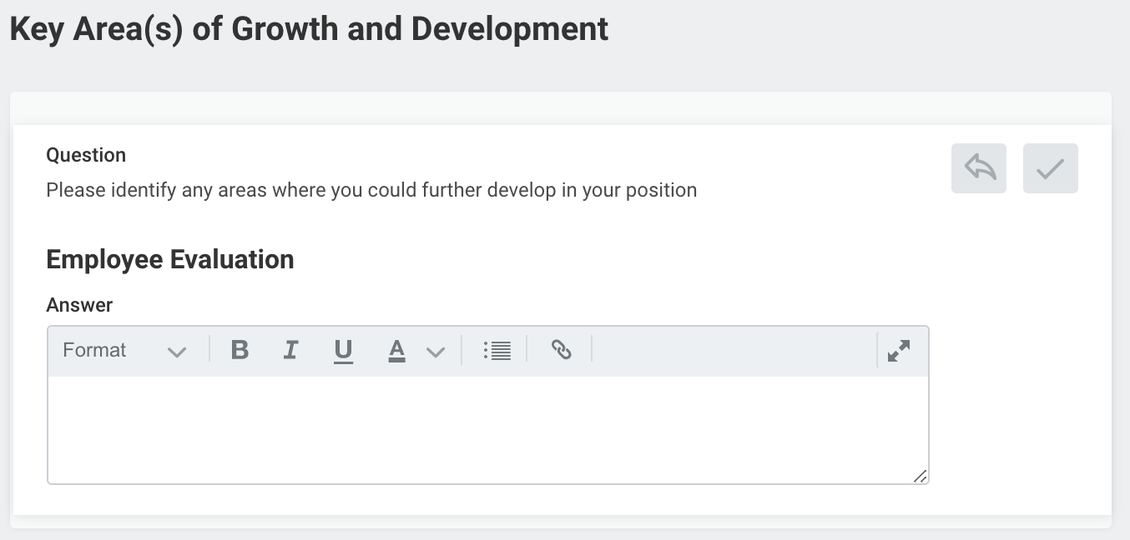 1) Enter your Comments in the comment field and describe your area(s) of growth.

2) At the end of this section, you will be asked to select an overall rating to reflect your performance this past evaluation cycle.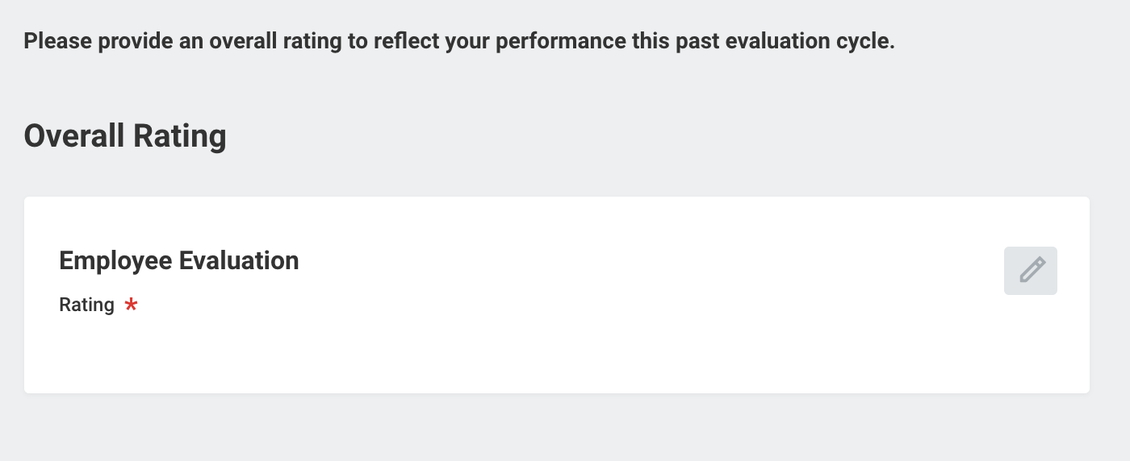 ---