Resources and Social Media
Resources and Social Media
Set up no differently from links on other Portal page types, the Shop page Resources field is where you can easily link to relevant pages either underneath your own shop page or elsewhere on Portal.


Adding Resources in Wagtail
Read about the Resources field in the Page Content page of the basic Wagtail guide. The editor's experience is the same for basic pages as it is for Shops pages.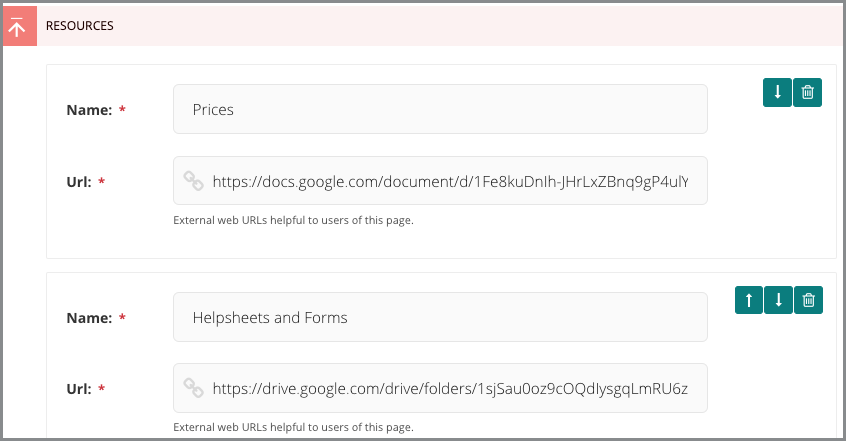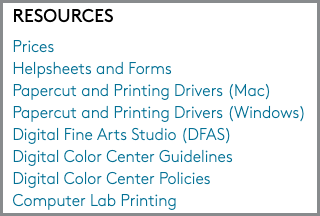 How Resources Display on Shops Pages
Resources added on Shop pages display slightly differently than they do elsewhere on Portal. Resources will appear as a subheading beneath your shop's About section, listing each resource link below.


---

Some CCA shops have social media accounts used to convey information and host media. The Shops page template accommodates links to these accounts.

For shops with multiple social media accounts, the Social section provides a way to consolidate links to these separate channels from a central hub.

You can currently feature accounts from the following sites:
Facebook
Twitter
YouTube
Flickr
Instagram
To add an account, copy and paste the account username, usually the terminal portion of the account's URL.