Stay Connected While Away
Stay Connected While Away
---
Inspiration, tips, resources, and so much to look forward to!
Even when you are away, we are thinking of you and hoping that you are healthy and safe. Check out photos and messages from our community, sharing encouragement, inspiration, well wishes, and excitement to welcome you back to CCA! Catch a glimpse of what is going on around campus and some of the many things to look forward to when you return.
---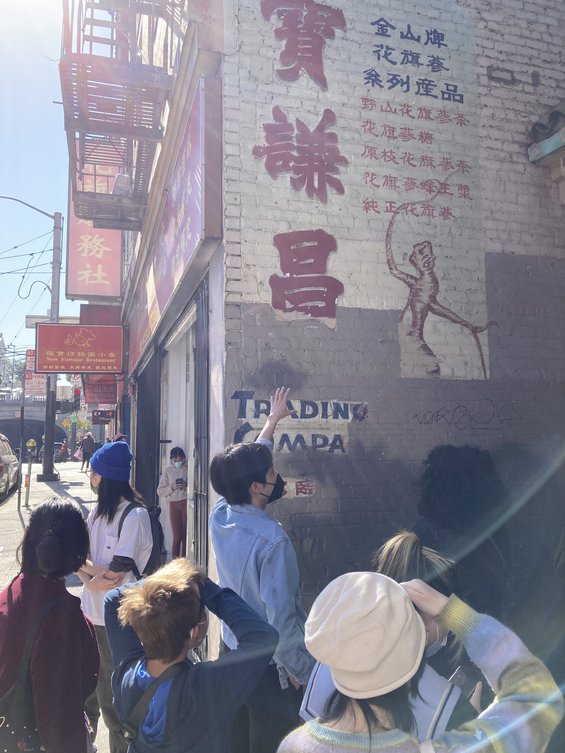 From Rachel Berger, Chair and Associate Professor, Graphic Design
2021-2022 Highlight: In February we hosted a lecture and workshop with Peiran Tan from The Type (a contemporary Chinese typography blog). He led a Chinatown Type Walk, where we looked at interesting examples of Chinese type on shop signs.
Studio Demonstrations: Risoprinting in the Flat Lab.
Creativity as a Daily Practice: Take a walk. Bake some bread. Sketch. Read a book. Take some photos.
Looking Forward To: More opportunities for in-person workshops, lectures, and community events.
---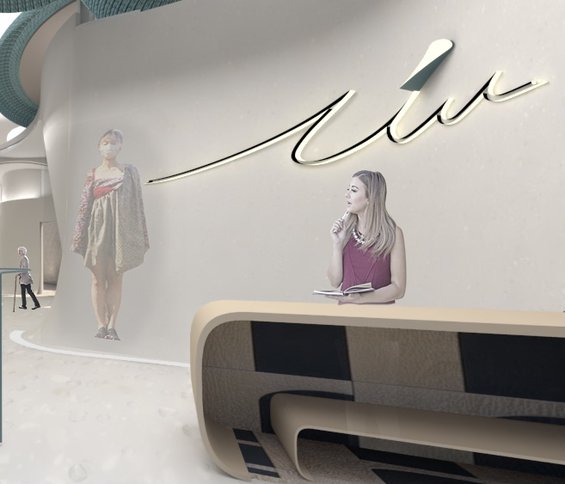 From Amy Campos, Chair, Interior Design
We are so enjoying being back together in some capacity this semester and look forward to having all our students back on campus this Spring with even more networking, culture building, making and connecting!
Creativity as a Daily Practice: Give yourself the gift of impromptu 'field trips' wherever you are! We inhabit interiors 95% of our time, so look around, notice things that inspire you wherever you are. We look forward to sharing our collective global experiences when we come back together on the SF campus in Spring.
Spring 2022 Highlight: Studio 4 is partnering with the Fashion program again to design spatial experiences for the graduating Fashion students!
---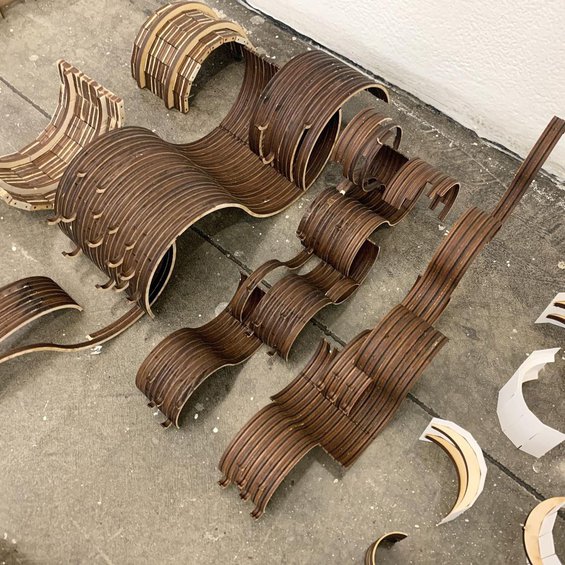 From Antje Steinmuller, Chair, Bachelor of Architecture Program
One of the great pleasures of being back on campus has been to see the happiness of students in the studios, and to witness the many easy and informal conversations that were so difficult to come by while all of us were remote. We can't wait to welcome you back to the architecture community!
2021-2022 Highlight: MODELS ARE BACK! We are beyond excited to be back in the Digital Craft Lab, experimenting with materials and models at all scales. NAVE PIN_UPS! Real-life conversations around projects in the nave are back. We started in-person one-on-one mentorship this semester. Photo by Associate Professor Adam Marcus.
Course Highlight: In the spring semester, Architecture faculty Adam Marcus is teaching Ecological Tectonics: Building upon existing work at the CCA Architectural Ecologies Lab, the course integrates ecological research into non-human species, their habitats, and how artificial substrates might benefit a more biodiverse ecosystem.
Creativity as a Daily Practice: Look for videos of this semester's public lectures on Scaffold: https://scaffold.architecture.cca.edu/videos/
Spring 2022 Highlight: In the spring semester, we are hosting the potter bot again in the Digital Craft Lab for ceramic experiments in Adam Marcus' building technology elective. With all classes taking place on campus again, we are excited about reintroducing student-led events like Third Thursdays –fully returning to creating, collaborating, and celebrating together.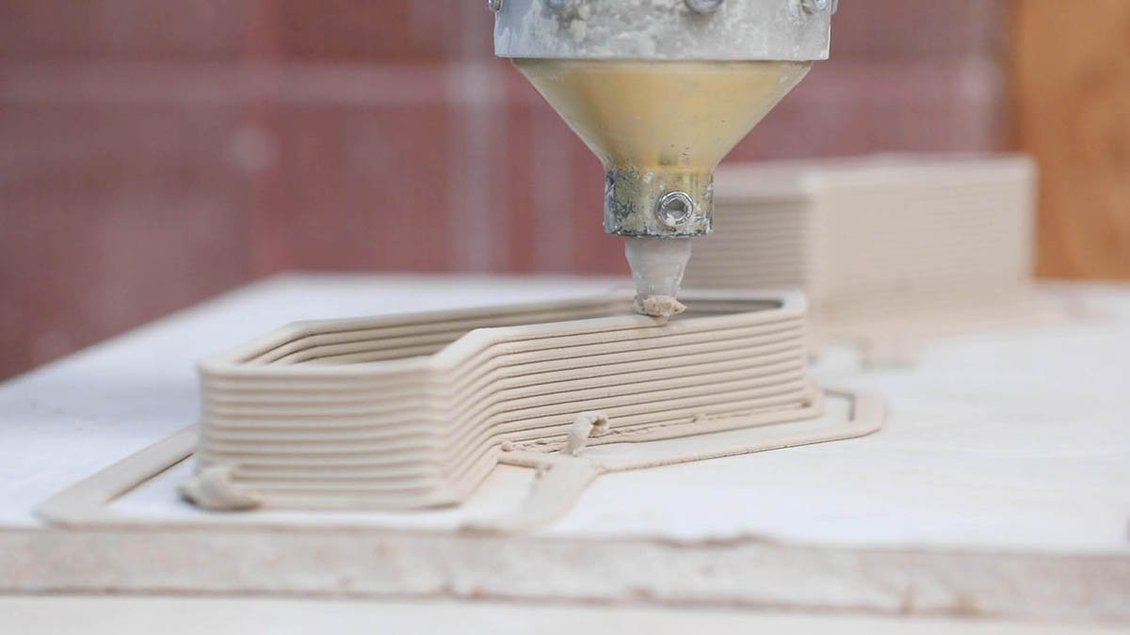 ---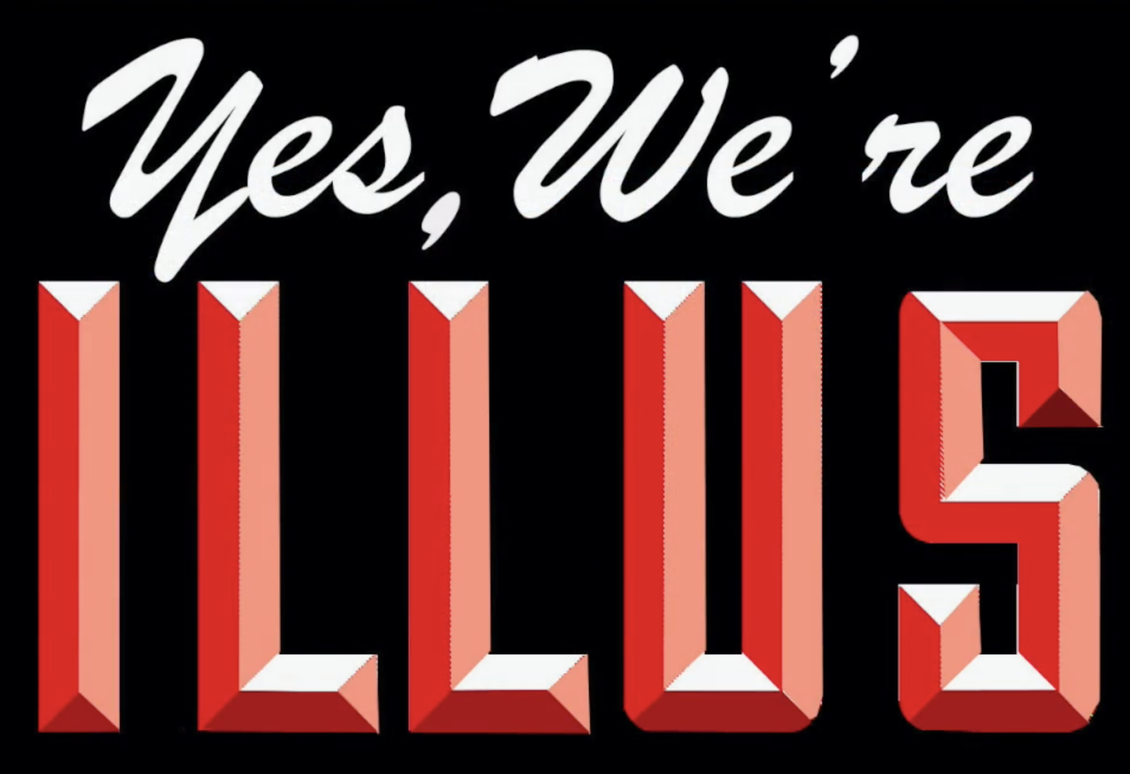 From Michael Wertz, Assistant Chair, and Owen Smith, Chair, Illustration
The drawing and painting work on-campus has been really fantastic! We've had some amazing speakers and events this semester.
2021-2022 Highlights: Sendy Santamaria talked to us about her life post-CCA, and starting a kids book for Chronicle Books. Josh Smothers from the CCA Career Development office talked to us about careers for Illustrators and Internships as well as their training and networking events for Fall 2021. And! As part of the Design Lecture Series, the amazing muralist and illustrator Sam Rodriguez talked to us about design inspiration, community, and building his career.
Spring 2022 Highlight: We are hosting our biennial Alumni and Faculty show in early Spring 2022 at the Hubbell Street galleries.
Engaging in Creativity Together: Click here or image below for video!

---
From Sandrine Lebas, Interim Chair, Industrial Design
We can't wait to have you all back on campus and have the studios fully buzzing again with creative minds.
2021-2022 Highlight: We are just so thrilled to witness students making and building in the studios and the shops again. Some ID workshops are back on campus and in person too!
Creativity as a Daily Practice: Many of our beloved and talented faculty are sharing their skills, knowledge and fun facts about Industrial Design, so feel free to browse their channels and continue to hone your skills, featuring:
---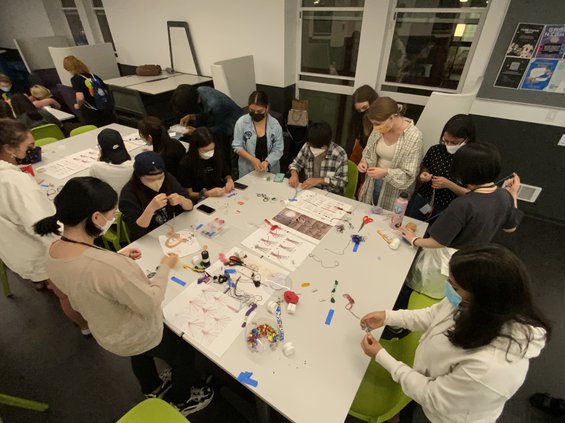 From Jeremy Khuth, Director of Residential Education
Creativity is more than a skill, it is a journey, a place in time where we reconnect and continue to build our communities.
2021-2022 Highlight: Interacting with students on-campus and in the residential halls!
College Tip: Stop by the SF / OAK Media Center and SF / OAK Library team when you return! They are a great resource on campus!
Creativity as a Daily Practice: Continue to do what you are passionate about even at home. Learning doesn't just start and end in the classroom!
Looking Forward To: Welcoming you all back onto campus, please plan to attend our residential events and programming!

---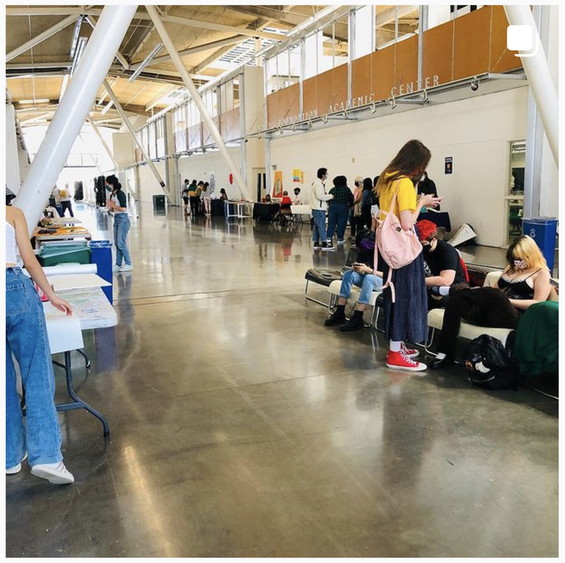 From Noki Seekao, Director of Student Life
We miss you! We'll be waiting for you whenever you're ready to come back to CCA!
2021-2022 Highlight: We are excited to have our students back on-campus and are hosting a number of fun events to encourage folks to come out and meet each other! Highlights have included karaoke in the student center, getting your laugh on with comedians and partnering with CCA Radio for Open Mic nights! Follow us on IG @ccastudentlife_
Creativity as a Daily Practice: Go for walks and explore new neighborhoods!
---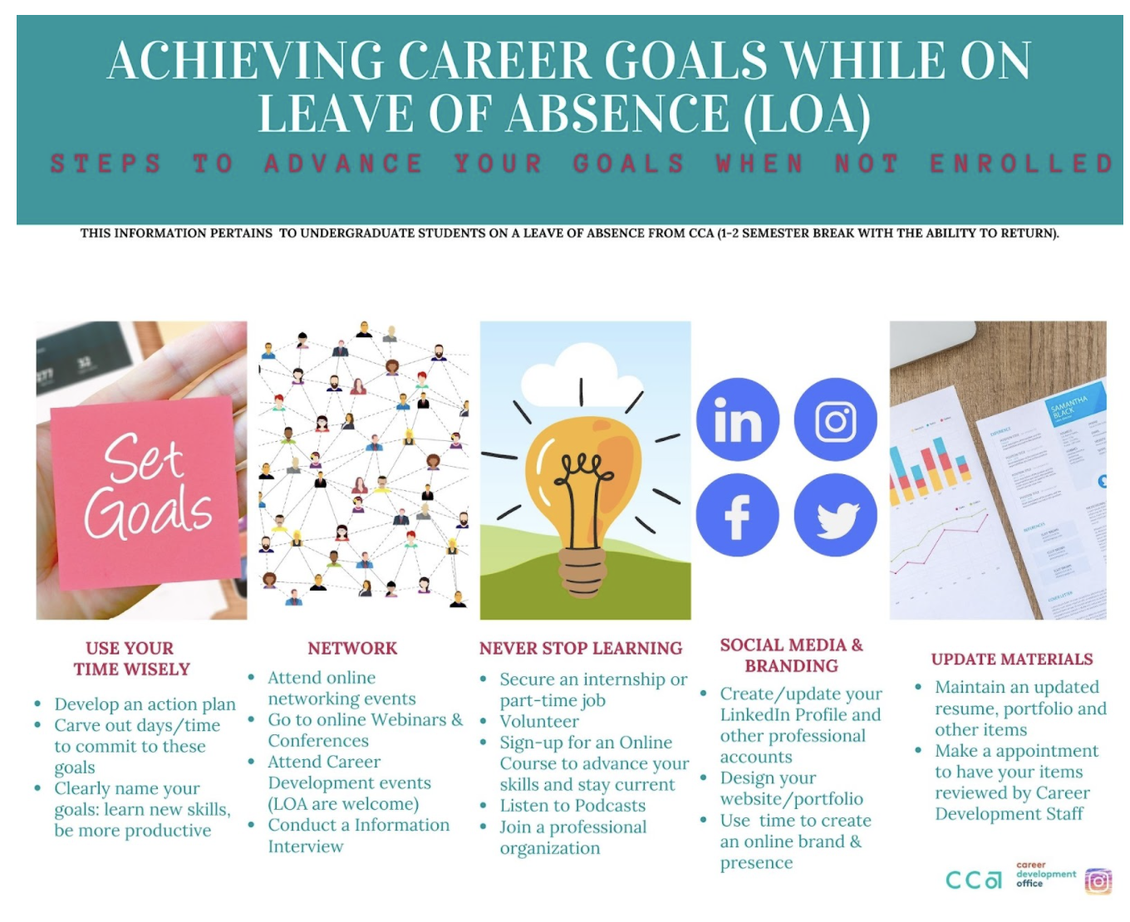 From Diana Chávez, Director of Career Development
Creativity is more than a skill, it is a journey, a place in time where we reconnect and continue to build our communities.
Looking Forward To: Connecting with Students and Alumni!
Program Info: CDO is eager to offer you career and professional development services online, via Zoom and phone appointments. Below is a description of our services:

Online/Phone Appointment: Go to cca.joinhandshake.com, then select the Appointments link (Online Resume, Portfolio, & Application Reviews), which is located in the Career Center tab.
Portal: Career Development's Portal page has resources for students/alumni to access anytime of day, such as: resumes, cover letters, portfolios, job/internship search, networking, or major specific topics.
Programming / Virtual Events: We are offering a series of online workshops and trainings, to teach and inform about online job/internship search approaches, online networking, interviewing online and MORE!! View our CCA Portal to see our listing and cca.joinhandshake.com to register.
Follow us on Instagram and/or Facebook: Instagram @cca.careers or search for us on Facebook @CCA.CareerDevelopmentOffice for the latest on services and programming.
Find additional online career resources on our CDO Portal Resources page. If you have any questions email us at careers@cca.edu.
We look forward to connecting with you!
Ardi, Diana & Leonard Career Development Team
---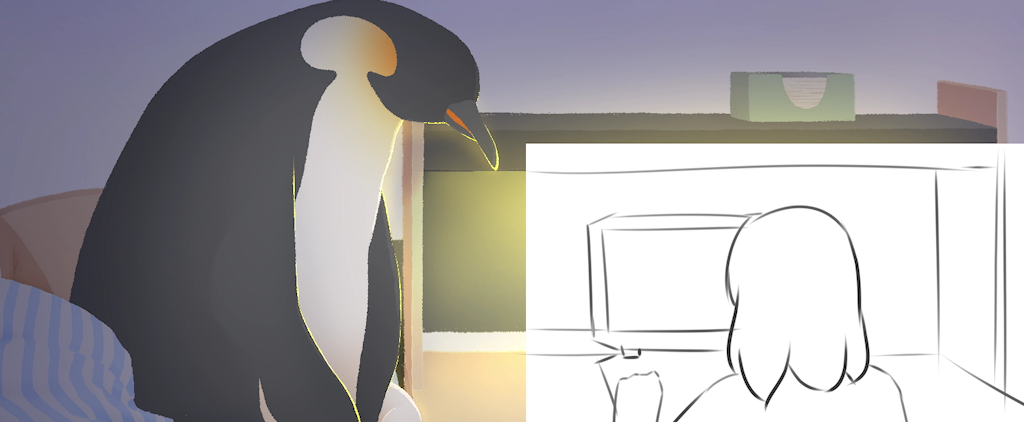 From Sarah Kruse, Associate Director of Student Success, Learning Resources
LRC Coaches are here for you the moment you return! Here for You: LRC Coaching by Shuwen Zheng
Looking Forward To: We are just beginning to meet in person again, sharing our stories about living, learning, and creating together. We can't wait to see you!
---
Resources and Reminders
Here is a reminder of some of the many resources that continue to be available to you while on your leave of absence and some tips on how to stay connected with your CCA community.
Keep Learning
Get Support
Stay Connected
Academic Programs are just a click away. Check your program's Portal page for updates.
Program Chairs are also happy to support and will keep you updated via the program listserv. Contact your program chair to be added if needed.
Tips While on Leave help you to stay productive, inspired, and connected.
---