Manager Support / Career Aspirations
Manager Support / Career Aspirations
In this section, identify any challenges or obstacles that occurred this past year that you need help addressing in order to meet your goals or be successful in your position going forward.


In the Answer text box below, enter ways your supervisor can help support you on the job, like have scheduled weekly check-ins or knowledge transfer about a particular process, etc.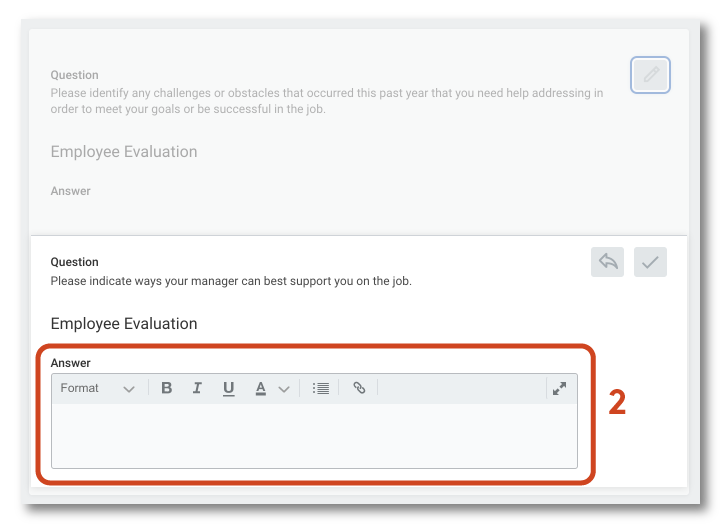 ---
This is an optional section where you can enter your future career plans with your supervisor. In some cases, your manager may be able to provide experience or duties that you would like to explore which can assist you in your career aspirations. You, as the employee, may want to share your career aspirations unofficially (verbally) to your manager or not at all; this is your prerogative.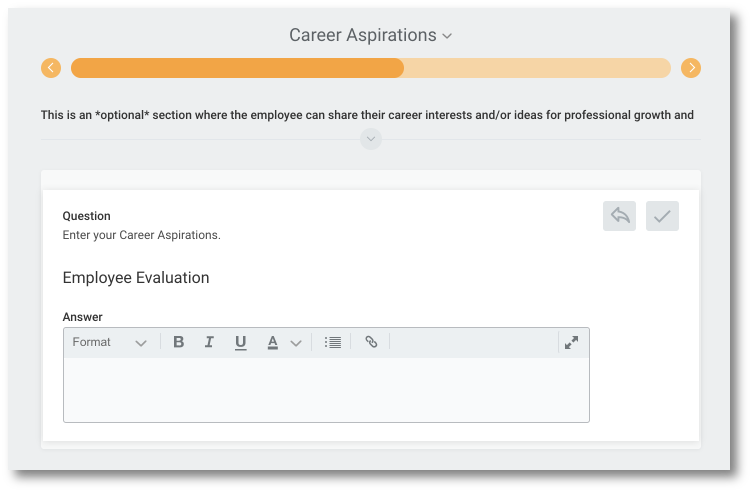 ---