Many academic programs are planning special celebrations and events to gather around CCA's 116th Commencement. Public events and those intended for a wider Class of 2023 or CCA audience are listed here. All event times are listed in Pacific Daylight Time unless noted otherwise. More events will be announced and added to this page closer to Commencement.
---
---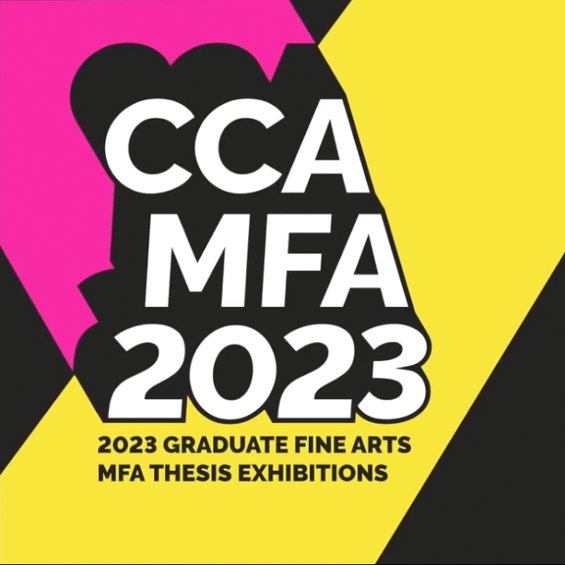 2023 GRADUATE FINE ARTS MFA THESIS EXHIBITIONS - AN EXHIBITION IN TWO PARTS
Thu, Mar 16 2023, 12PM - Thu, Apr 20 2023, 6PM
---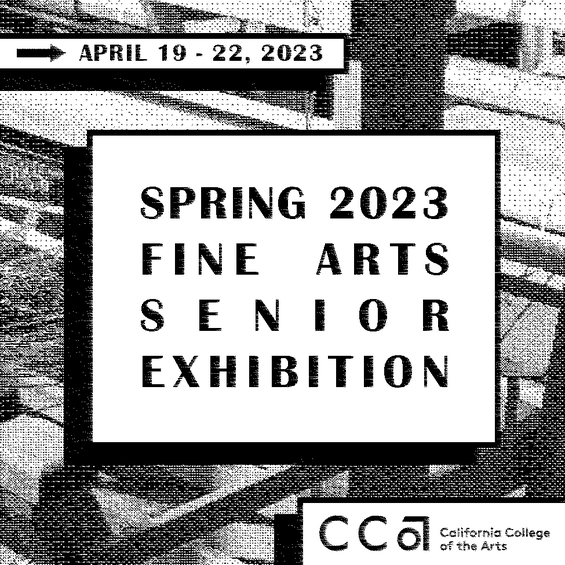 SPRING 2023 FINE ARTS SENIOR EXHIBITION
Wed, Apr 19 2023, 5:30PM - Sat, Apr 22 2023, 5PM
The Fine Arts Senior Exhibition features capstone work by students reaching course completion in Spring 2023. The goal of this celebratory event is to grow each student's professional practice through the process of planning, installing, and presenting their work in a gallery space where they receive in-person critique from faculty and students, document their work in a professional setting, and celebrate their accomplishments with friends and family.
---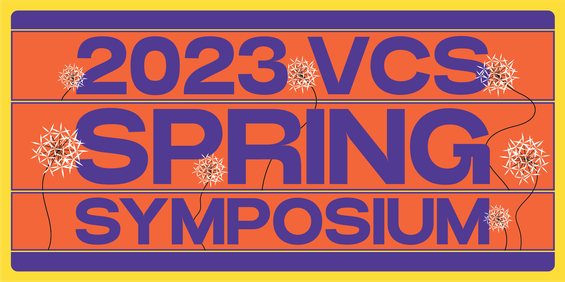 VCS SPRING SYMPOSIUM
Fri, Apr 22 2022, 12PM - Sat, Apr 22 2023, 4PM
In the spring semester of the thesis year, students formally present their research to the public. The day-long Visual & Critical Studies Symposium groups graduating students into thematic panels moderated by prominent scholars representing relevant fields. The event is a rite of passage for the students and a proud moment for those who ushered them to this professional threshold.
---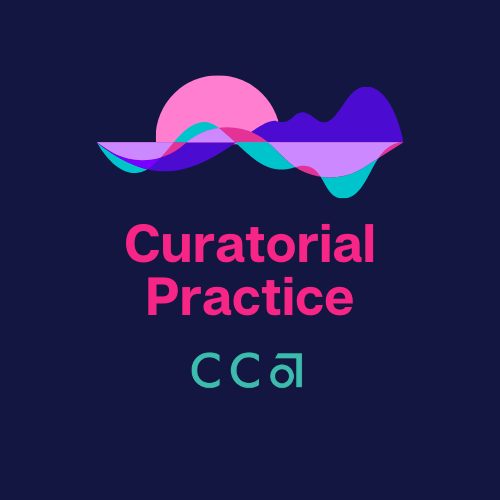 CURATORIAL PRACTICE WRITTEN THESIS SYMPOSIUM
Tue, May 2 2023, 4PM - 6PM
In CCA's two-year MA in Curatorial Practice, students work closely with faculty mentors—and collaborate with fellow students—to develop the intellectual, analytical, and practical skills needed to pursue a range of professional paths in curating contemporary art. The second year concentrates on research-driven and project-based learning with the collaboration and mentorship of faculty, resulting in a collectively authored exhibition at CCA's Wattis Institute for Contemporary Arts and individual written thesis projects, which are presented at the annual Written Thesis Symposium.
---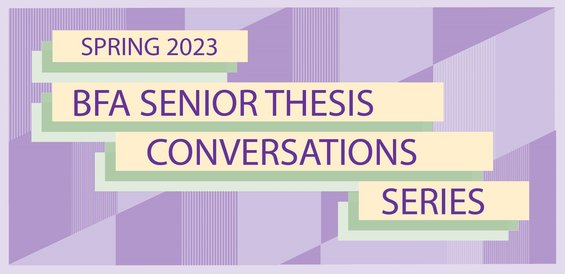 BFA SENIOR THESIS CONVERSATIONS SPRING 2023
Tue, Apr 11 2023, 1:30PM - Wed, May 3 2023, 7:30PM
BFA Senior Thesis Conversations are live virtual events where graduating students from CCA's Photography, Individualized Studies, Jewelry and Metal Arts, Ceramics, Painting and Drawing, Textiles, Printmedia, and Sculpture programs publicly share their capstone work.
---
SPRING 2023 ANIMATION SHOW
Thu, May 4 2023, 5:30PM - 8:30PM
The Animation Program team is excited to invite you to the Animation Spring 2023 Showcase!
The special evening will be on May 4th at the Historic Roxie Theater. The reception will begin at 5:30pm and call-time is at 6:30pm.
At this time, all tickets are SOLD OUT.
---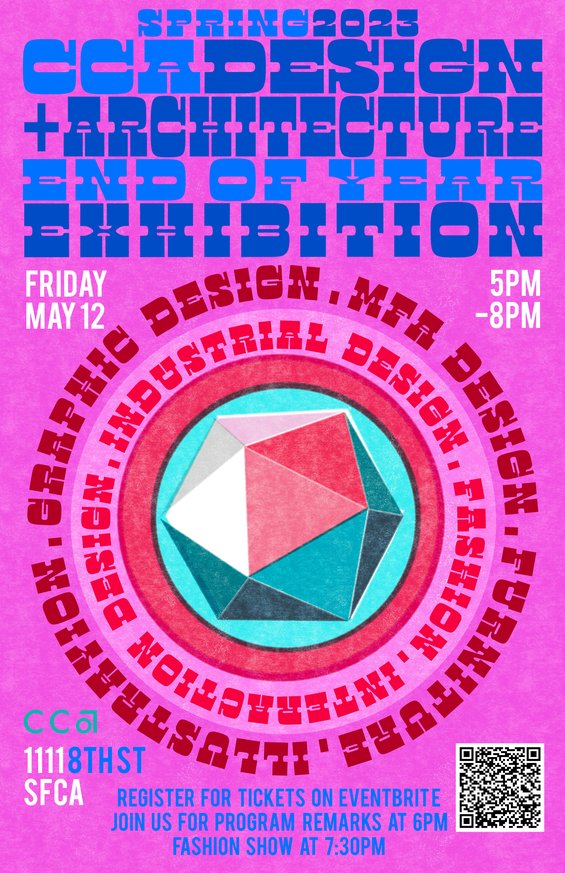 END OF YEAR EXHIBITION RECEPTION SPRING 2023
Fri, May 12 2023, 5PM - 8PM
CCA invites you to attend the Spring 2023 End of Year Exhibition and Reception. The May 12th reception from 5-8pm is for all Graduating Students, their families and the entire CCA community! Attendees will have the ability to experience the Architecture and Design End of Year Shows and opportunities to view Fine Arts and H&S' Grad and Undergraduate Exhibition events from earlier in the semester on screens throughout. 
---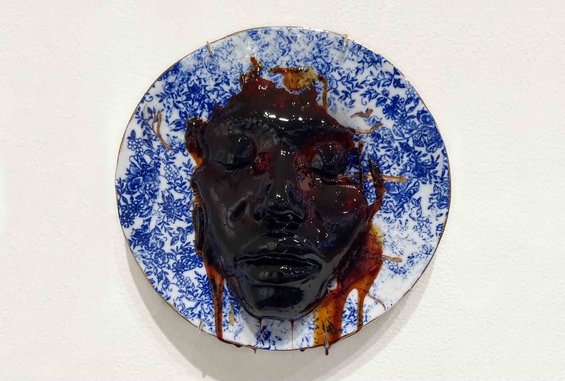 UNCONTAINED: CATEGORIES ALWAYS LEAK
Fri, Apr 28 2023, 5PM - Sat, May 13 2023, 6PM
Curated by the CCA Graduate Program in Curatorial Practice Class of 2023: Julianna Heller, Zoë Latzer, and Meghan Smith, uncontained: categories always leak navigates colonial power, museological plunder, and global consumption through the concept of containment. With the vase as our point of departure, we address and break apart the physical force of containment as manifested in tightly controlled museum settings.
---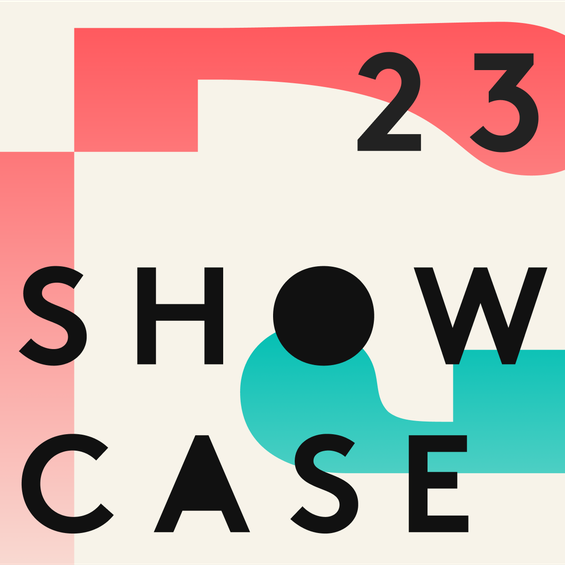 2023 SHOWCASE
Mon, May 8 2023, 12PM - Mon, May 15 2023, 11PM
The annual Showcase highlights diverse work by bachelor's and master's degree candidates across CCA's programs. It is a celebratory experience published each May where students can share their capstone projects and other accomplishments from their time at CCA with friends, family, and industry professionals across the globe.