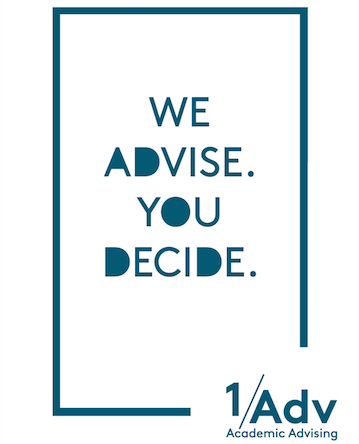 IN RESPONSE TO THE COVID-19 STAY AT HOME ORDER, ACADEMIC ADVISORS ARE AVAILABLE TO STUDENTS VIA PHONE AND ZOOM VIDEO ONLY.
We care deeply about our students and and are committed to sharing crucial information about academic planning despite the physical distance. Please see the following pages for updated information:
Academic advisors offer in-person and phone meeting, as well as video meetings via Zoom, for your convenience. We encourage you to take advantage and schedule regular appointments with your advisor each semester.
Feel free to contact askanadvisor@cca.edu with general questions or concerns regarding advising.
---
APPOINTMENTS ARE ONLY AVAILABLE VIA PHONE AND ZOOM VIDEO AT THIS TIME.
If you are unable to access phone of Zoom (a free video-conferencing service), please reach out to your advisor via email. Thank you for your patience.
SCHEDULING DIFFICULTY DUE TO TIME ZONE DIFFERENCE?
Please send a detailed email to your academic advisor with your student ID included for assistance via email. You and your advisor can make arrangements to meet as necessary.
MONDAY, AUGUST 3 through SATURDAY, AUGUST 15
In order to expand our availability and connect with students around the globe, Academic Advising is offering appointments from 3-8pm PST, Monday through Friday. For Saturday appointments, please book with Michelle Gurlin or Kat Gonzalez.
Select your academic advisor below to view their availability in real time and schedule an appointment. Please note the home campus of your academic advisor.
---
San Francisco Campus, Main Building
Oakland Campus, Irwin Student Center