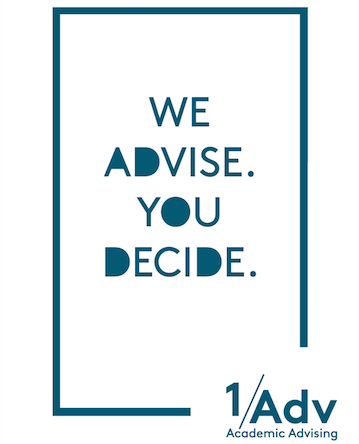 IN RESPONSE TO THE COVID-19 , ACADEMIC ADVISORS ARE AVAILABLE TO STUDENTS VIA PHONE AND ZOOM VIDEO ONLY.
We care deeply about our students and and are committed to sharing crucial information about academic planning despite the physical distance. Please see the following pages for updated information:
Advising Guides for help in supporting your success, improving your experience, and making informed decisions
Academic Planning for instructional materials and tools to inform your academic planning and registration
Advising Appointments to schedule a time to meet with an advisor via phone or Zoom video
Academic advisors offer in-person and phone meeting, as well as video meetings via Zoom, for your convenience. We encourage you to take advantage and schedule regular appointments with your advisor each semester.
Please contact academicadvising@cca.edu with general questions or concerns regarding advising.
---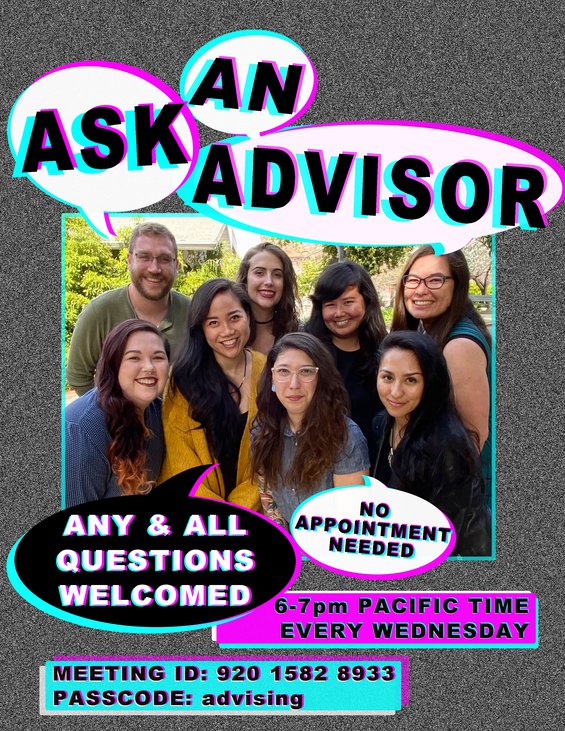 Select your academic advisor below to view their availability in real time and schedule an appointment. Please note the home campus of your academic advisor.
Phone and Zoom Video Appointments
Appointments are only available via phone and Zoom video at this time. If you are unable to access phone of Zoom (a free video-conferencing service), please reach out to your advisor via email. Thank you for your patience.
Extended Hours and Additional Availability
Academic Advising has extended our hours to offer additional appointments for students in different time zones. Visit the link below to schedule an advising appointment.
https://ccaacademicadvising.youcanbook.me/
Advisors are still available for appointments via their individual booking pages and are now available for extended hours, 5-8 PM PDT, on the following days of the week. Extended hours are offered every weekday during Add/Drop and Priority Registration.
No Appointment Needed on Wednesdays, 6-7PM PDT
Do you have a question, but you aren't sure who to ask? Academic advisors are often your first point of contact. We're happy to answer any questions you may have and connect you to the many resources available to you as a CCA student. Ask an Advisor is a casual time to check in with an advisor about anything and everything, happening every Wednesday, 6-7 PM PDT. No appointment needed!
---